We have been asked to make this video literally hundreds of times so we've finally done it. It's a very simple, and cheap mod.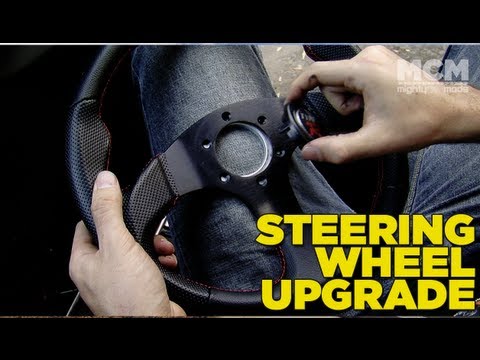 Make sure you check with your local authority/insurance to see if this is allowed in your state or territory.
If you have an airbag wheel, it requires a different, and more detailed process.

Changing the steering wheel on Airbag cars is messing with the safety systems of your car, and you do so at your own risk. On a street car with factory airbag we wouldn't recommend changing it.

When removing an airbag equipped wheel the airbag system needs to be discharged, which involves disconnecting the battery to ensure there is no risk of the wheel bag being triggered.

Another option is to crossgraade your steering wheel to one from the same make and model of car that has a higher trim spec, if the Airbag system is the same then they will be compatible. Both of these methods should be performed by a professional
Feel free to post up questions and comments/tips here to create a resource for others searching in the future.