So I have been doing a rebuild for quite some time now. I'm hopefully almost done but this was what I have done so far (posted from another forum so if things don't make much sense, I'm sorry for that).
Hey. So I have decided to rebuild my engine and make sure it's running properly this coming summer. I live in Canada so I only get a few months of good weather so I like to enjoy it. I was storing my car at my parent's place and just recently got it home to work on it. I have done little so far but this will keep me busy for a little while for sure.
I don't really post "build threads: but I thought it might be something fun. So this is where I am now.
I have a 1996 GS-R. Last summer, I swapped head to a B16A (JDM Civic SiR). All the internals are stock. I only had minor upgrades (exhaust and easy things like that).
I'm not going to tell my exact plans, but I'll document everything.
This is my car as a complete car (well, how I drive it):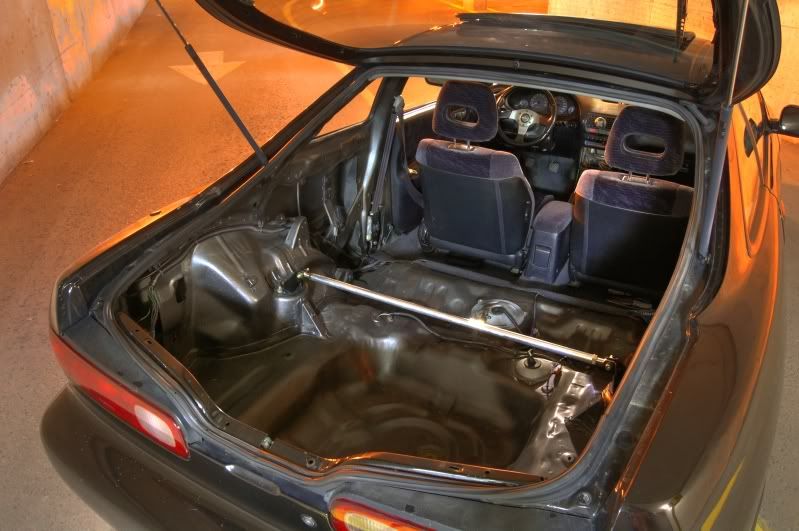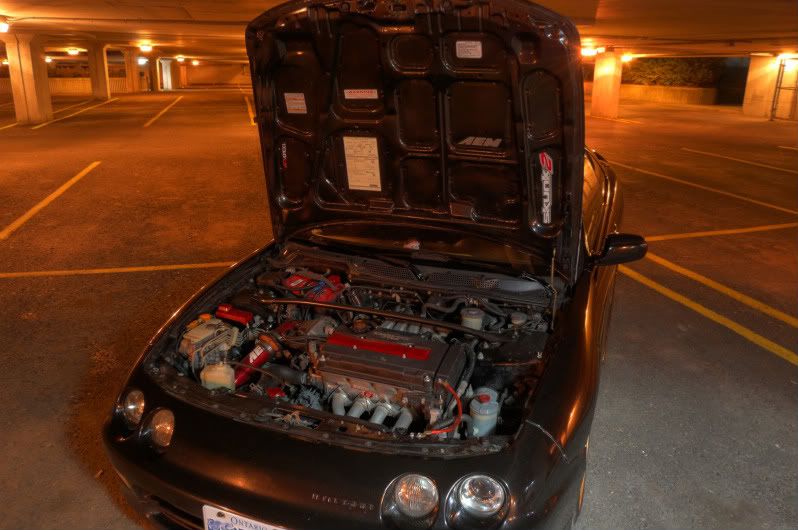 I'm always doing little projects here and there but I have a feeling this will be one of the most strenuous ones.
Yesterday I removed:
Hood
Bumper
Rad
Rad Fan
Engine Head (Along With Everything Attached to It)
Battery
Power Steering Pump
and it looked like this afterward: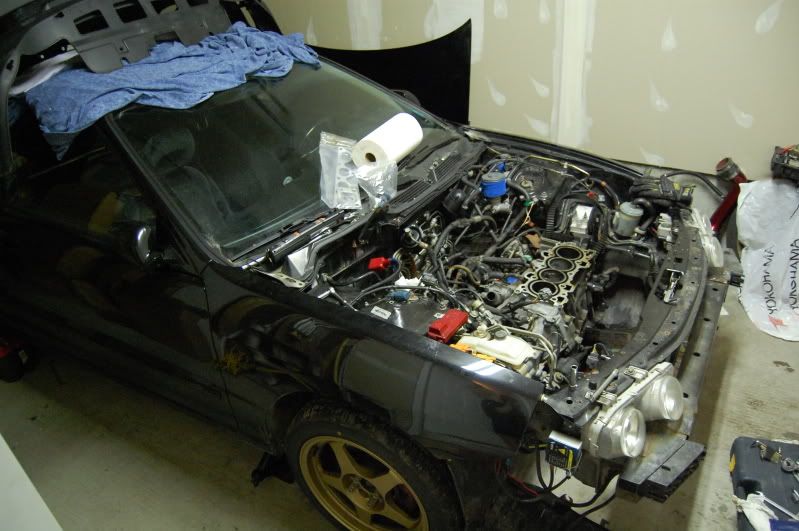 Today, I started working on all the wiring and lines connected to the engine.
Here is the engine harness out and ready to try and clean up a bit
By the end of the day, I removed:
Engine Harness
Headlights
Power Steering Assembly
Charcoal Canister
Alternator
Torque Bracket
Disconnected from car, but still connected one way or another:
ABS System
Fuse Boxes
And it looks like this:
That's all I have for now so I will update as I go.