Not much of a update here since I've only been doing wiring but i got my wastegate finally.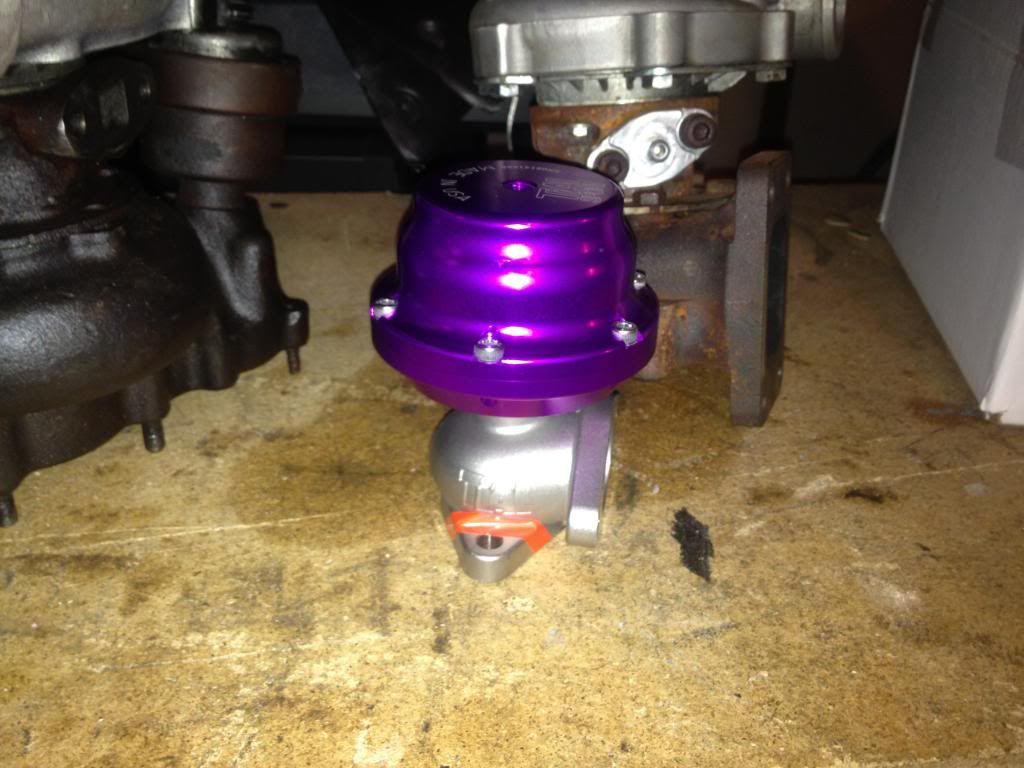 38mm Tial, It isn't a Ebay knock off.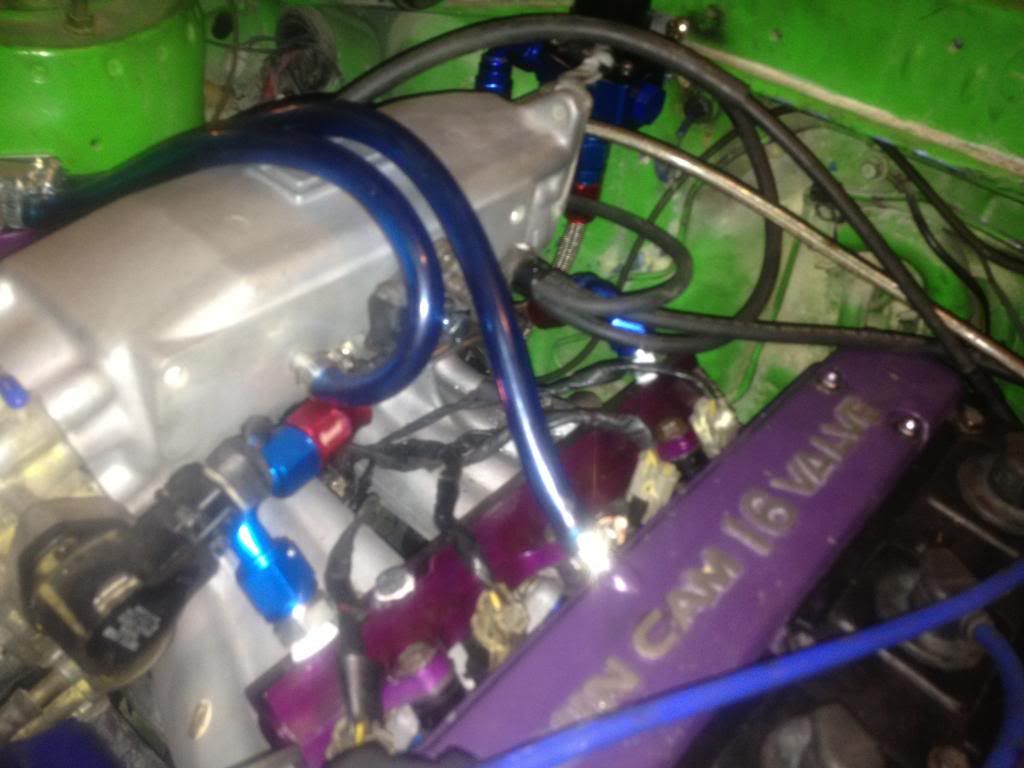 Also i finally finished doing my fuel rail I cannot find the cold start injector line anywhere so i just chopped a bolt down and plugged the hole for now until i find one.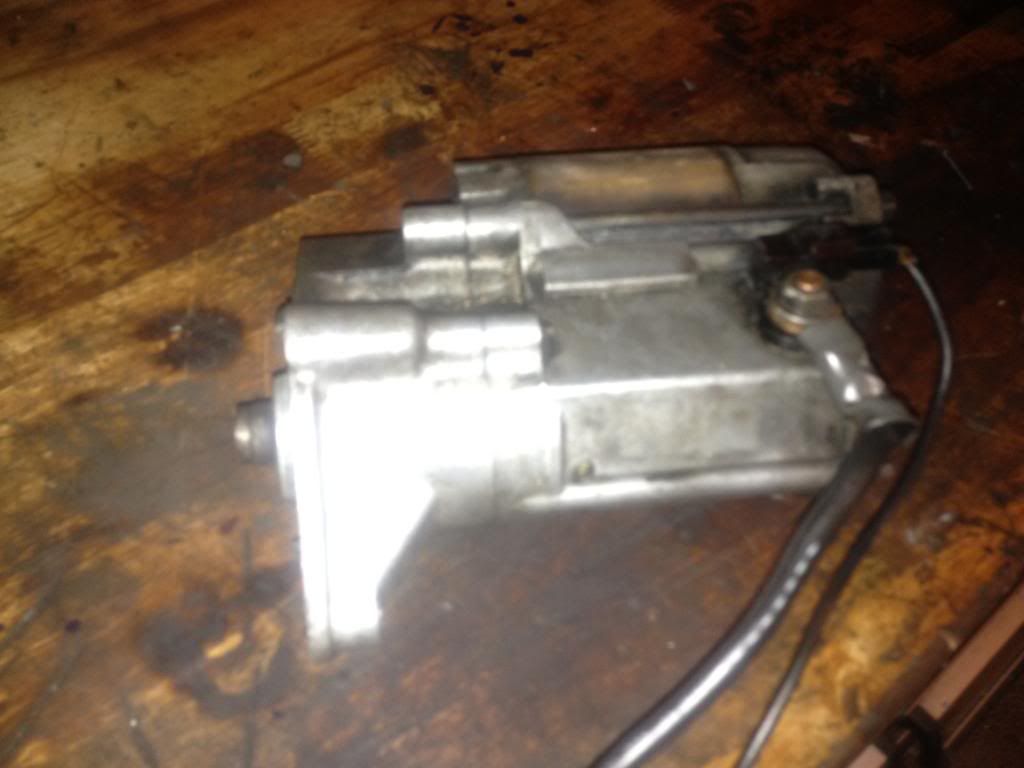 And I have been messing with my starter because as you can see in the picture the wire insulation is starting to peel off because of how brittle it is. So i'm throwing some heatshrink and wire sheathing on it.
Lastly just a little throwback from the second day i got the car.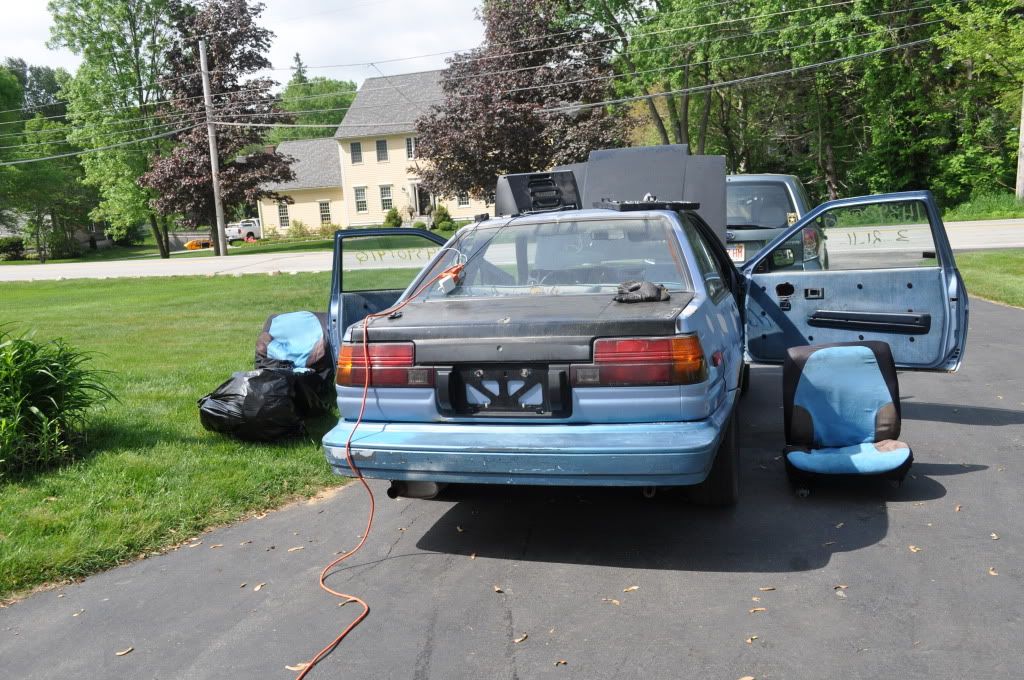 Those door panels and seats... Damn where they bad.