Hey guys
So I've had Ed (yeah I know very original name) since October last year and although I was itching to make a thread about it, there wasn't much interesting to show about it... until now... But lets take a trip back in time to 2012 when I first got the car..... (plays dramatic time warping music)
After searching the net for a little project car I came across this cute little 1990 ED6 Civic. It was quite a good price and after a few phone calls I organised the car trailer and drove down to Melbourne to pick it up. Was a nice Birthday Present thats for sure (cos I know how to roll).. This is how it looked when I got it home. Its quite small on the trailer thats for sure.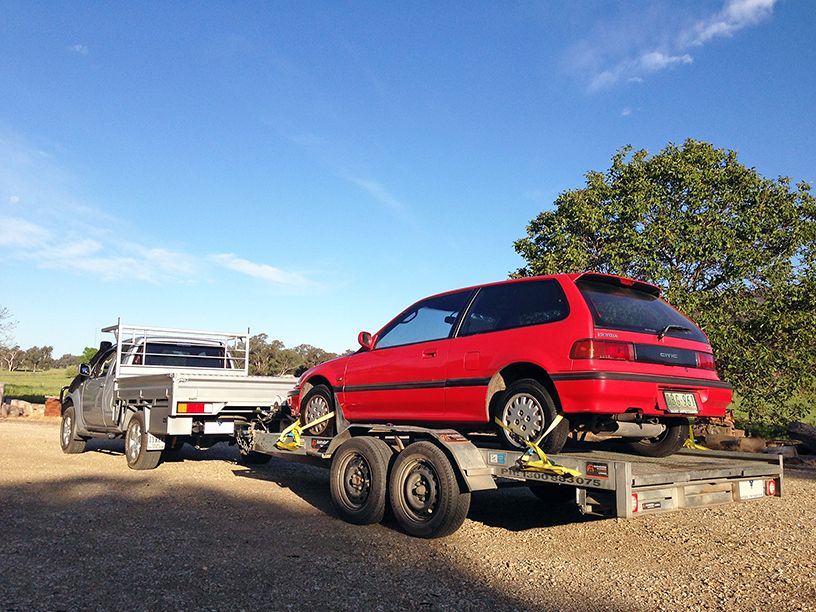 After its first little clean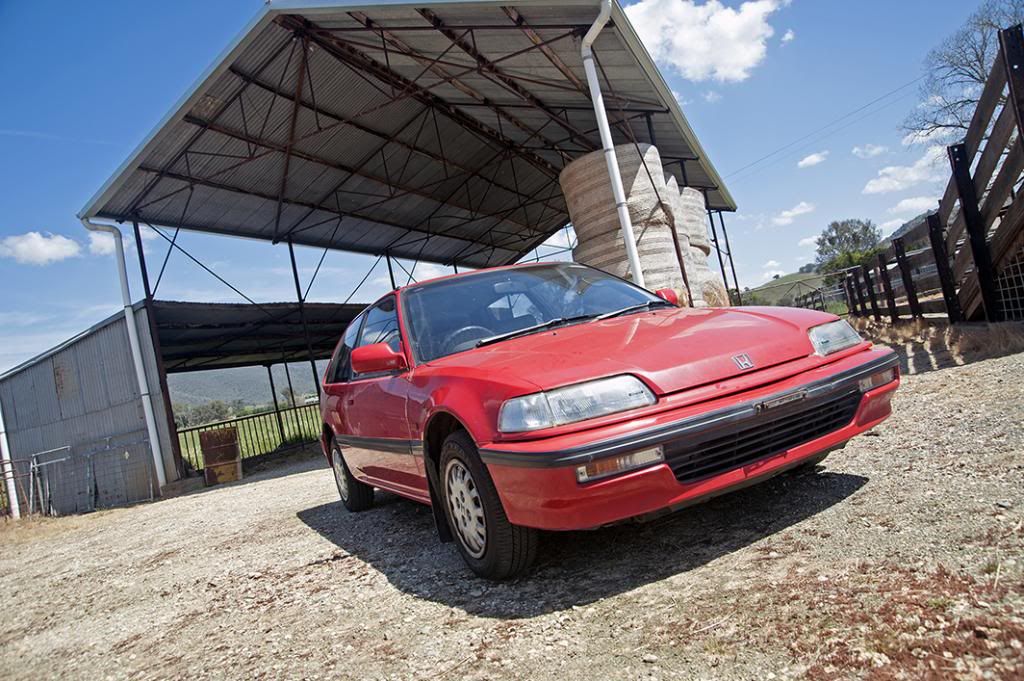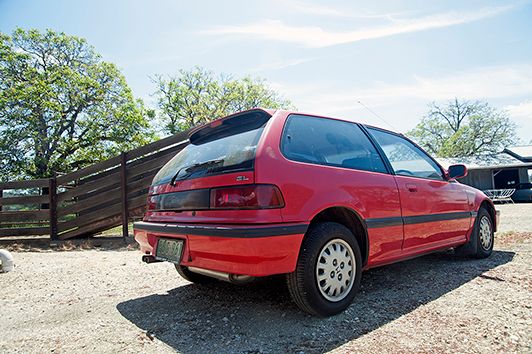 The first thing that we did was put some nice fresh fuel in it (since it had been sitting for a few months) and fired it up. This is when I found the first of many problems... The car would turn over, but not every time I turned the key. After some searching we found out it was the Ignition barrel... This was also the perfect time to rip out the god awful alarm system that someone hacked into the car... Best satisfaction was ripping it out and throwing it on the floor.
The stupid system had 4 boxes and wires everywhere, not even the auto elect place that we go to knew the brand so it was either very old, or very cheap. Either way it needed to come out.
So many wires and boxes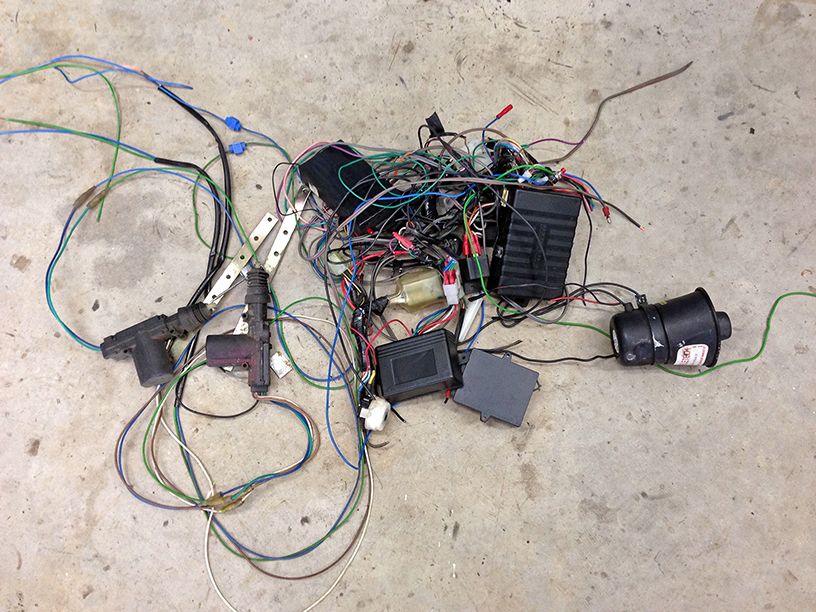 Dodgy installation of a central locking unit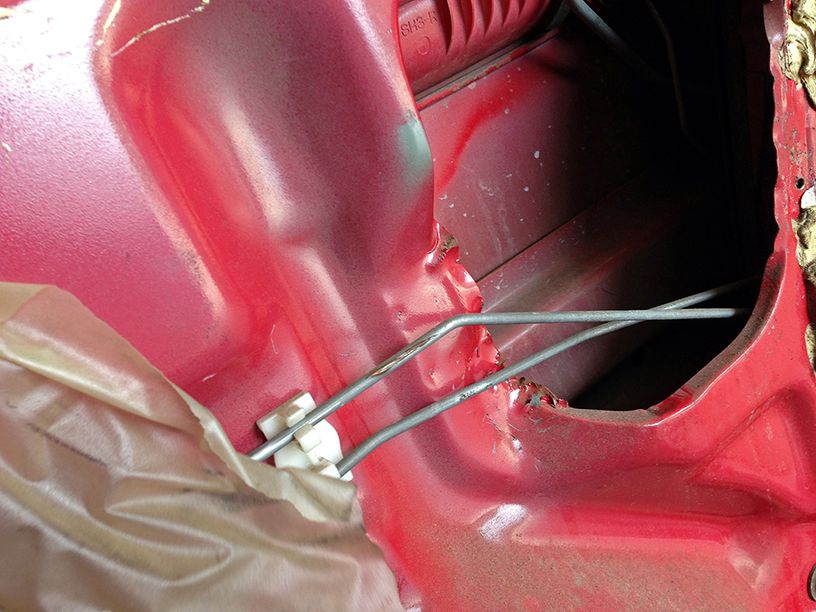 The next thing was to give the little beast a service. Everything was a little overdue, the transmission oil was a little smelly, the air filter was BLAAACK (and thats not a good thing) and the engine oil, well it was dirty BUT some turkey decided to strip the sump plug bolt... This made me so annoyed.. Its not hard to do up a sump plug bolt right, and since its a metal pan unless I felt like re threading the thread, I had to replace it.. I ended up replacing it since it was also leaking a little anyway. Nice shiny new one looks pretty
Tried sealing it up with FIPG but this didn't work well when the sump plug was spewing oil all the time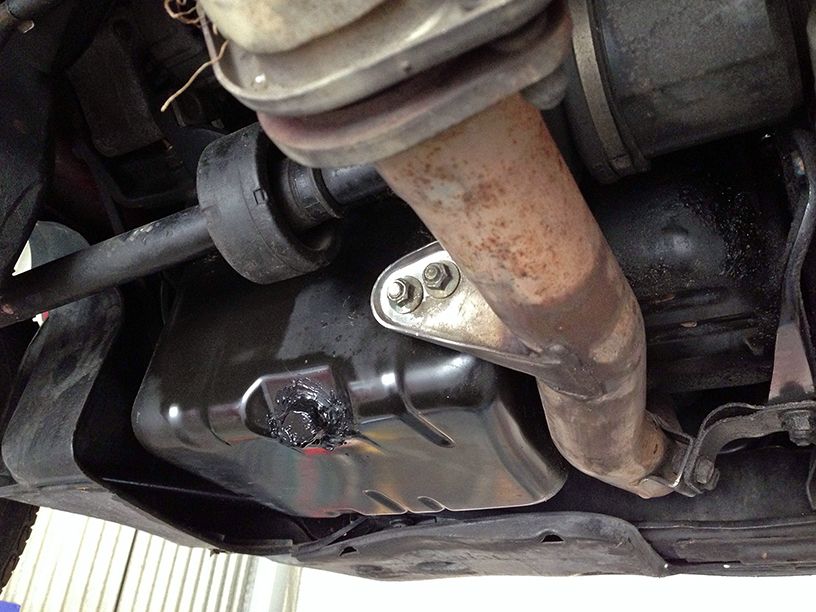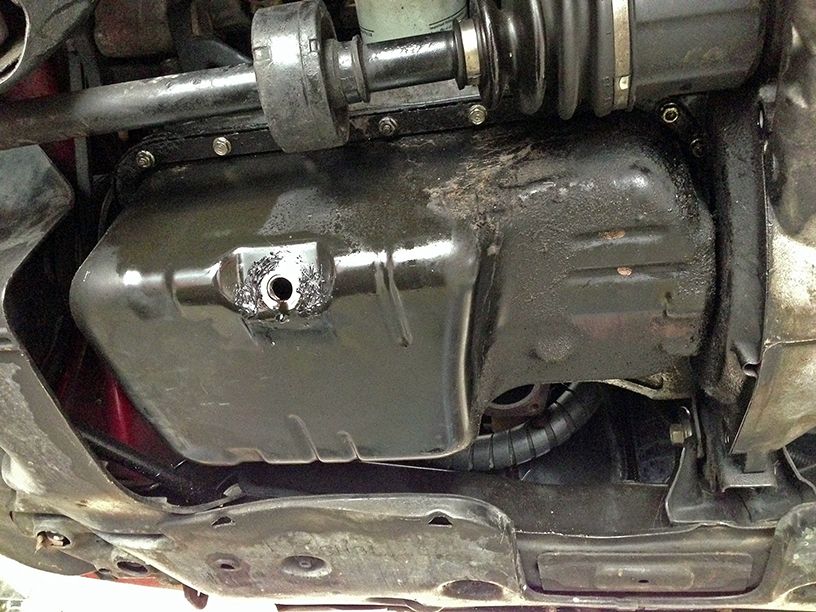 Sparkly shiny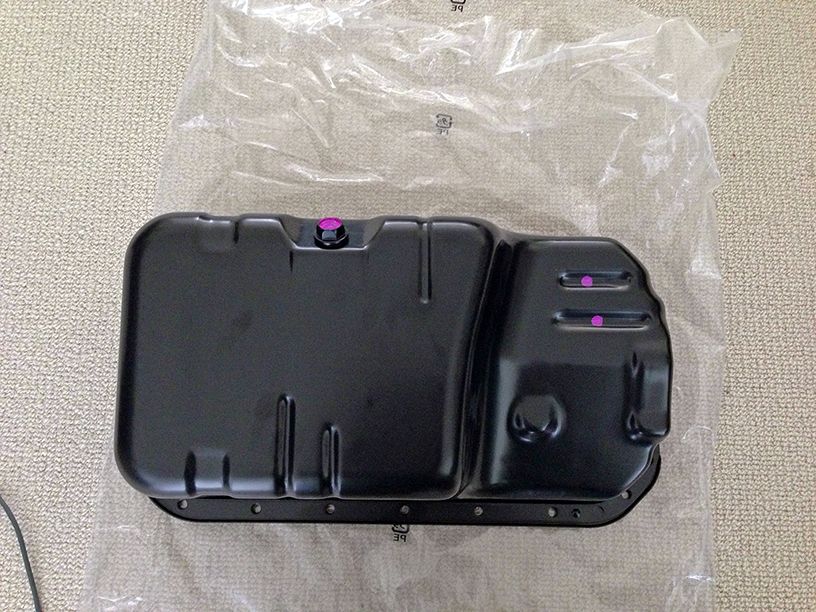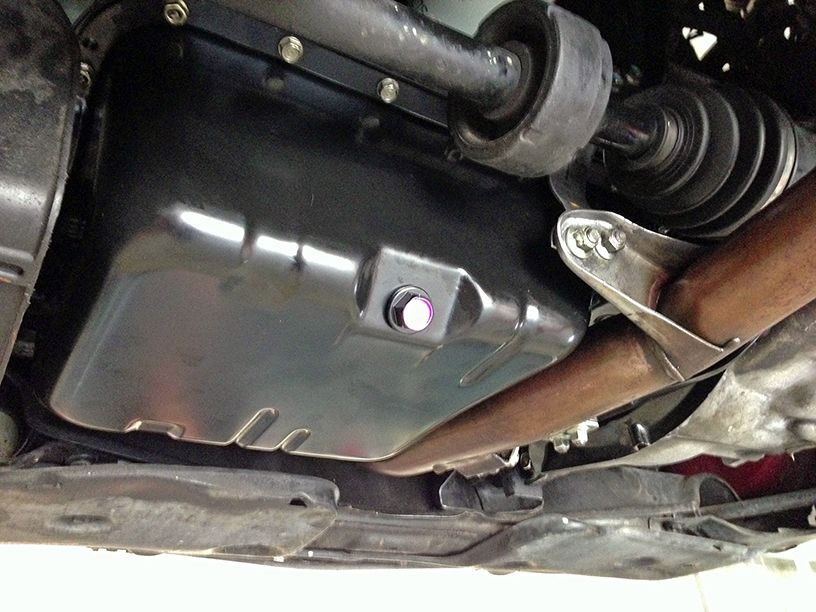 After that I noticed the rocker cover was looking a little dull and starting to flake. Great opportunity to give it a bit of love with a new paint job. After standing at the paint cupboard for ages, I decided to go with a gloss black.. I know its not original but red would have looked odd on a already red car.. Too much red for me. So black it was, replaced the gasket as well since I suspect it also to be weeping out the front and it looked mint.
Stock rocker cover after taking off the old pain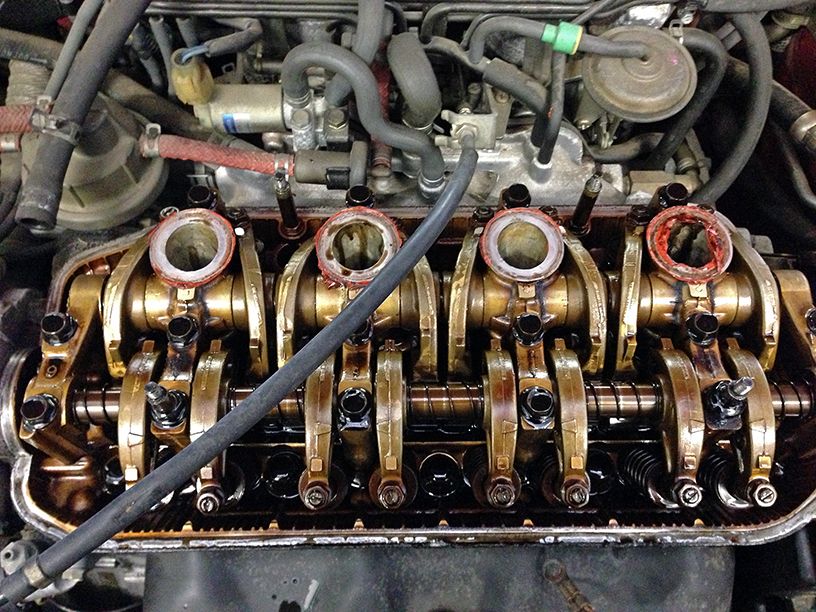 After a nice coat of paint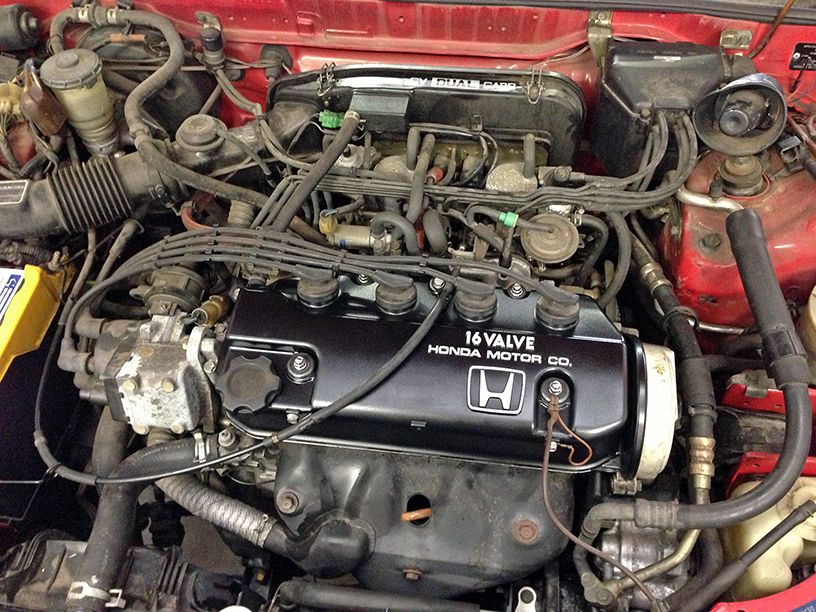 Sitting in the car was nice, and since it has no rego we're limited to where we can drive.. Joys of living on property is we can drive up and down the lane way and not get in trouble for it. Woop. This is then when I decided to make it a little nicer in there. After pulling out the whole interior, we got out the carpet and upholstery cleaner. The seats and carpet got a full clean out and they came up quite well. Quite impressed as to how good they look... Although the front seats will be changed over for CRX seats when I can find a good set for a good price. Buying a cheap car means I don't want to throw tonnes of money at it all at once.. Although the current mods that are coming up outweigh the cost over the car by double..
Taking the seats home so I can clean them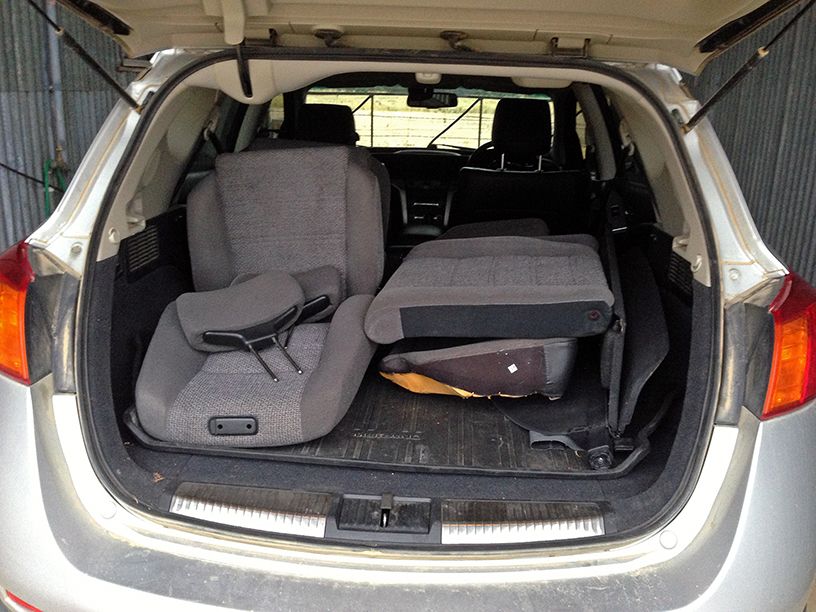 Excuse the poor lighting, it was getting late by the time we finished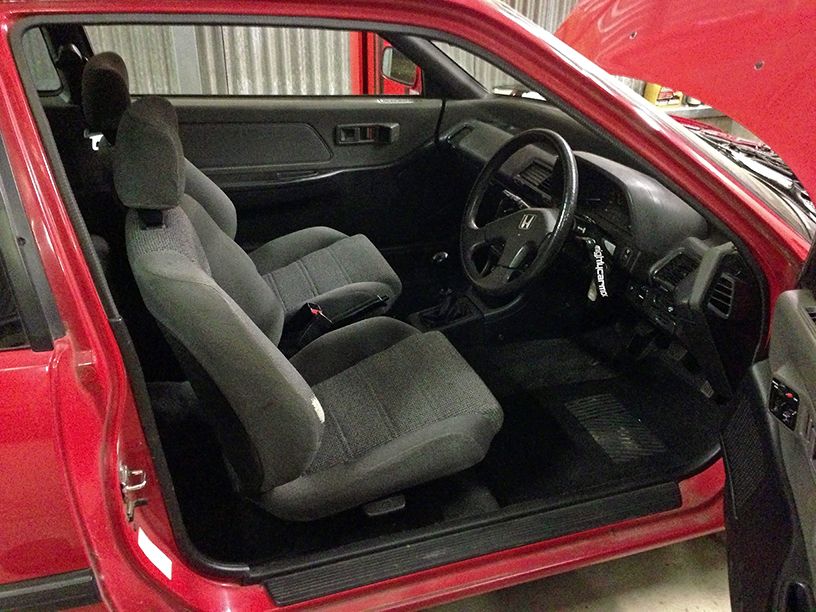 Next up was to fix the cv joint. The boot was split and since this is part of roadworthy, and its a major pet peeve of mine. I hate working on a car with a split boot, the grease gets everywhere and eww..... After a search on the net my other half found me a cv joint and boot for... wait for it... $40 Shipped to my house... Thats why he is the wizz of parts finding.. I fitted it up, and if anyone is wanting a full write up on how to do this, the upcoming MCM mag will have a full DIY article on it
(insider info for you all there).
It was quite an easy job that was made hard for no reason. The axel bolt was stuck in place (no biggy just needed lots of hitting and a big bar to get it off) and the worse bit was the lower ball joint refused to come loose. No amounts of hitting would free it.. I searched the internet and found a cleaver way to get it off. A power grinder adjuster tool (because it was just the right size) and a push on the hub and it came free. Happy days. Replaced the joint and boot and out it all back together. For a cheap joint, its amazing
My old one wasn't noisy at all but the split boot drove me nuts, and since a boot was $10 less than a boot AND joint, I would be mad not to pay the extra $10 and get a new joint as well.
Super gross split cv boot.... yuck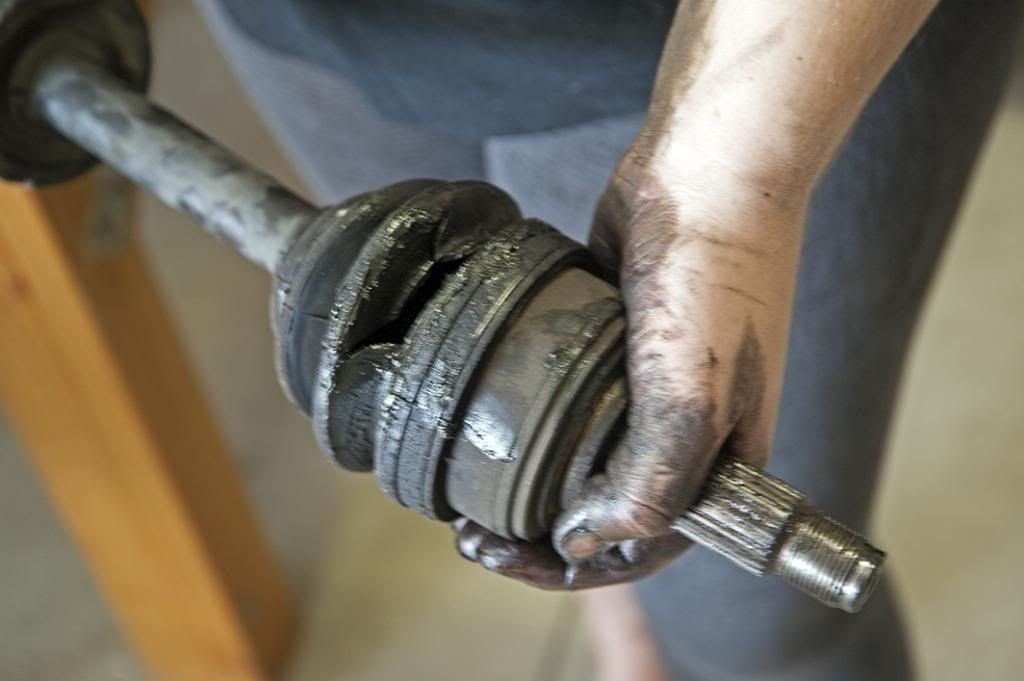 Pretty new and clean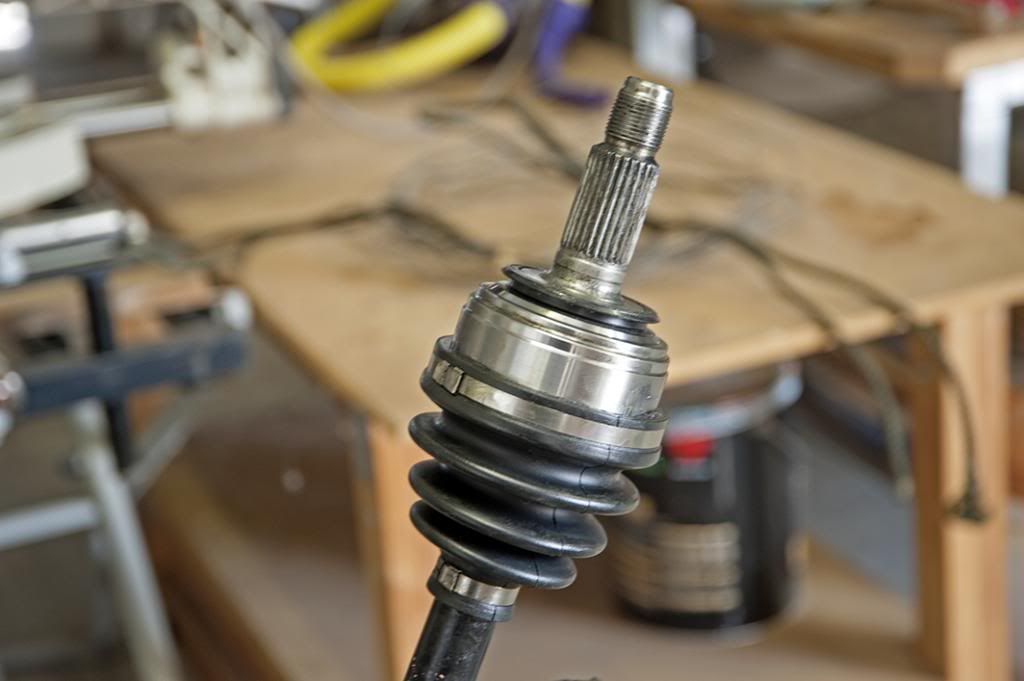 Now for the play time... I had planned on either a mini me swap or a B swap before I got the car (because I wanted something different) but it was a plan for 2 years time to be done... This wasn't the case at all. For valentines my partner got me an awesome present (cos he knows just how to make a girl happy), a JDM d16z6 vtec head... The head since its from a newer vehicle came with all the efi gear, this I didn't want..
I can hear you thinking how the hell is it going to run? well the fun part about my ed6 is its dual carbi. Vtec isn't just for efi engines and this was the perfect opportunity for me to utilize the d series engine that came stock as well as making something unique.
For now... this is all I'm going to put up for today... Since there is a lot of writing to read through, but the photos make it all the better... Expect a post tomorrow with more info and more photos
I like to give you guys a teaser as to whats been going on but I like to make you all wait it out a little more before you see everything
All comments welcome.