Hey all,
I made this coffee table from an old 2jz block a while back. I thought you guys maybe interested in the writeup.
I bought the block for $50. It was a old 2jz-ge motor. Clearly was in no condition for running.
Starting point;
Strip everything else and you will be left with the bare block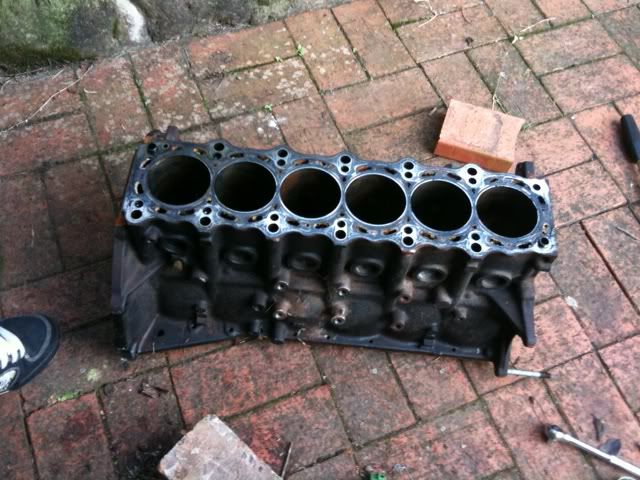 After cleaning up the block with some degreaser and alot of elbow grease, I took it to a soda blaster to clean it up further.
The top of the block still had some rough parts on it. With the help of a orbital sander it came up with a nice finish.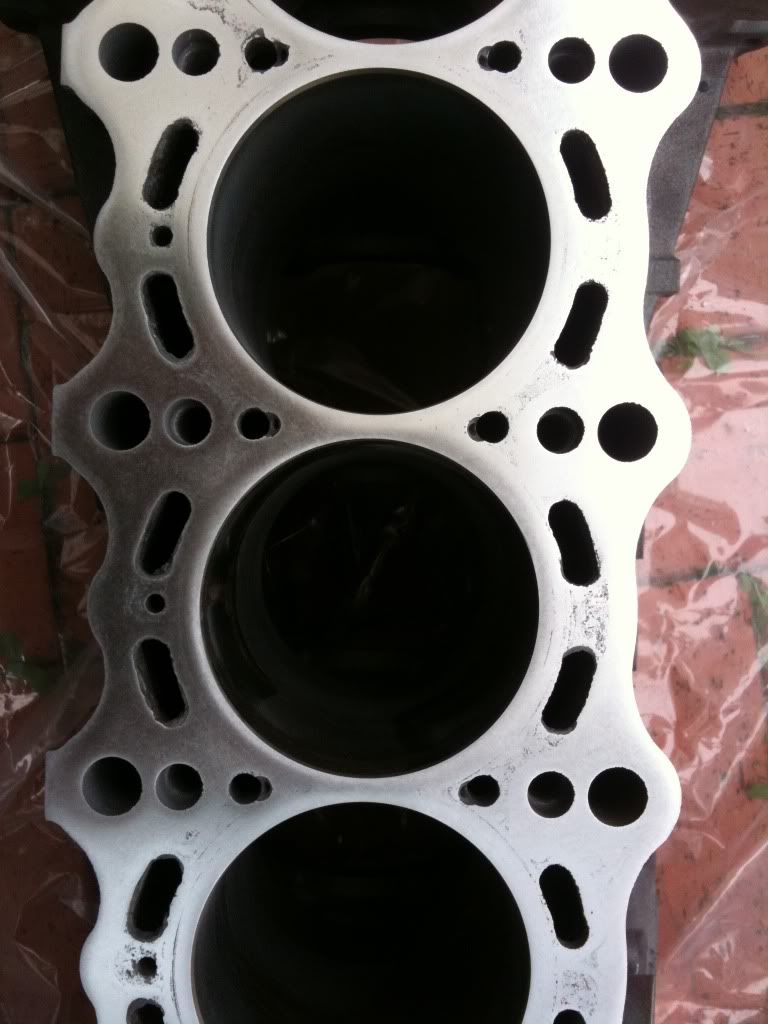 Next comes painting time! I metho'd the entire block with a rag to get rid of any soda residue. I even got the girlfriend to help... once i showed her how to get out of the kitchen.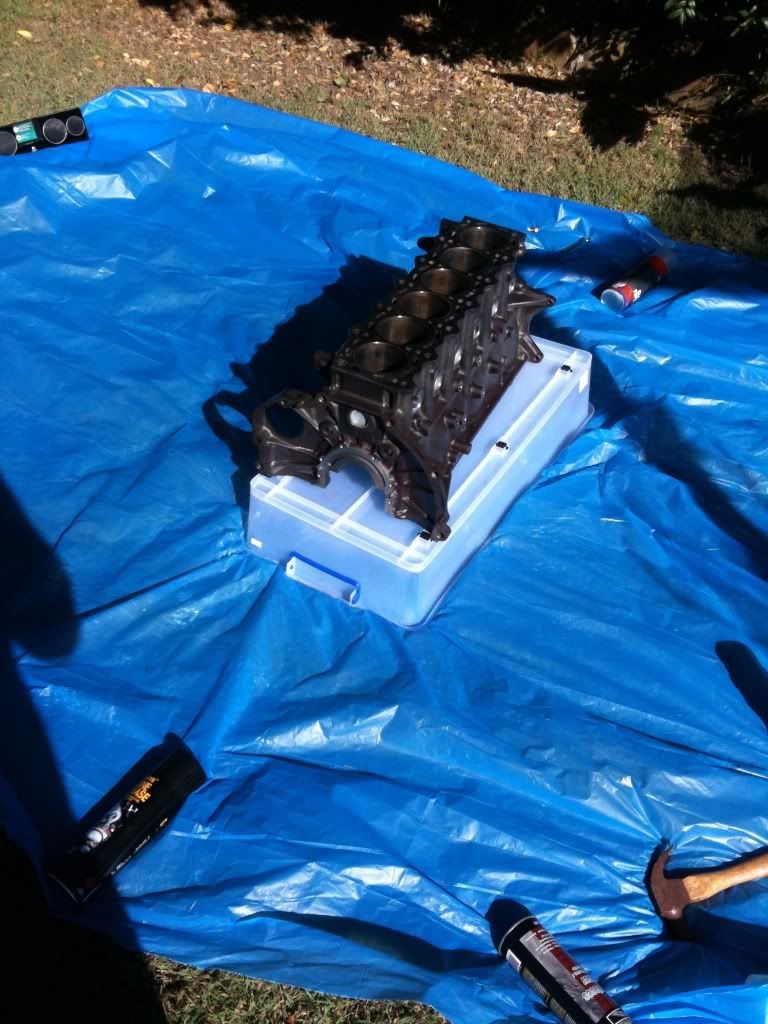 Primed, and ready for more kW's.
Painting finished. Silver, topped with clear.
The Legs were the hardest part of the project. I didnt want to block to be sitting on the floor. It would look too short.
So I decided to use the pistons I had left over from the stripped block. The only problem being that the sump bolt threads wouldnt line up with the piston threads. So i made up some brackets which line up exactly to the sump threads, and welded the pistons to them.
Some maybe asking why i didnt weld the pistons to the block... well, i wanted the option to take the legs off if i needed to.
[i]The welding and fitting process damaged some of the paint on the block. I had to respray and clean up alot of the block after the legs were made. I was pissed off to say the least.
Time to clean up and paint the pistons. With truck degreaser and some steel wool, they came up like this;
painting time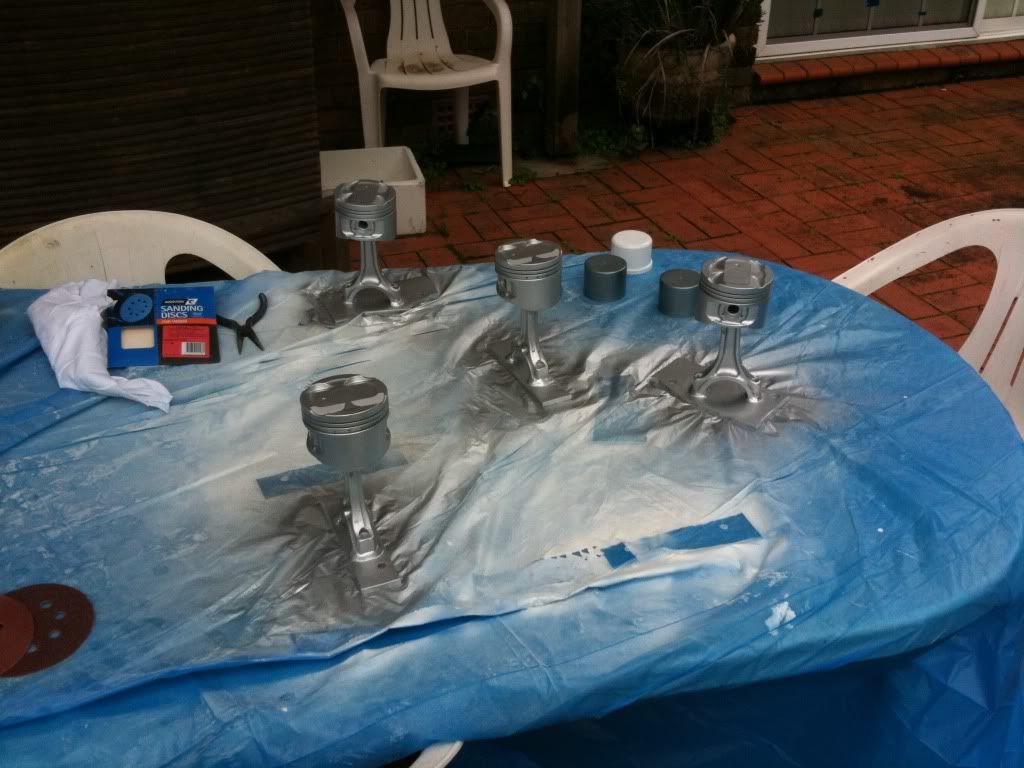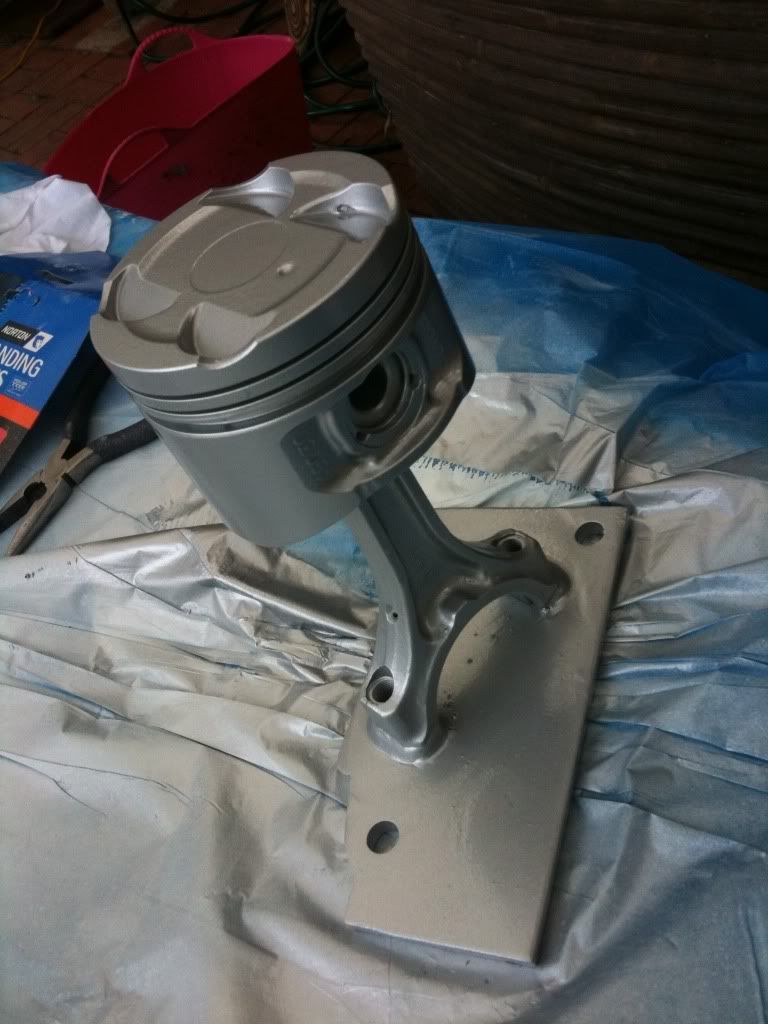 The finished project. I had a mate make up a glass top. I am yet to drill holes in it so i can use the head bolt threads to secure it tightly on. But it balances well at the moment, so there it no hurry.
The rain and leg dramas didnt help the process. The project took about 1 month to do. Between work, and the missus.
Im happy with the result, it is currently my bedside table.