Hey guys.
First of all... Watch my new reveal video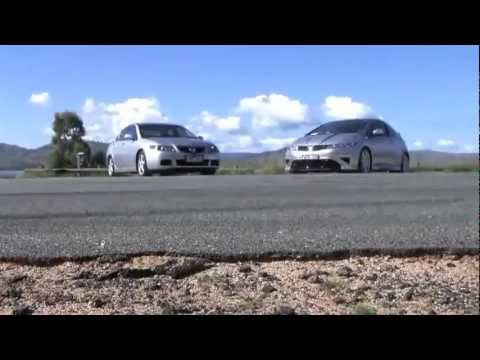 With that out of the way here is a bit about my new car.
After owning our 2005 Honda Jazz and then after getting the Civic Type R I always knew I wanted a Accord Euro. Unfortunately for me, I couldn't afford the price tag on a new or even used euro. After a while I went through the Turbo car faze, like most people do lol. I then realised the Accord euro was now into my price range and after a bit of shuffling around and working out our needs it was decided that we would sell the M35 and get a euro. I trolled the carsales sites and forums and after a bit I found this one.
Basically right now its pretty much stock besides the Pedders lowering springs that the previous owner fitted to the car. I will be changing them over at some time for something a little more JDM, but right now they are fine as they are.
Specs:
2005 Honda Accord Euro
K24A 2.4ltr i-Vtec engine
6 speed manual
Mods:
Pedders springs
Junction Produce Fuza
Junction Produce Kintuna
Future mods? Yes I have a few parts on order from Japan right now but at the moment I'm going to leave it at that since I'll be doing some videos on that too
Now for the stuff we all like PICS
Enjoy guys. All comments welcome and if you like what you see please subscribe to us there will be a heap of new videos in the future.