Whats up. You guys might remember by Blue skyline build from a while back. And then even before that my 240 build. Finally found the car i love. Hope you guys like it
I've had a skyline for a year, and i was starting to fall in love with the 4 door drift car look. I bought my skyline with no real intentions to drift it. then i sold my 240 drift car to drift skyline. Before i actually got to drift skyline i sold it and bought this jz81 that you are about to see.
This is a 1991 Jzx81 Cresta, with a mark 2 front end. So it doesn't quite line up, but its pretty good in my eyes.
Kei office front coilovers 12kg springs
Cusco rear coilovers 10kg springs
z33 front brakes
Racing gear tension rods
Flipside customs rear camber arms/toe arms
2-way diff
Delrin RUCA bushings
ORC super single
Yamaha factory front mount IC
ARC bov
Hippo Sleek side skirts/rear bumper
Destructo King front bumper
MOCAL oil cooler
Oil filter relocation
Cams (iirc HKS 264)
Mine's Intake
Mine's ECU with Greddy E-manage piggyback
Bride Brix passenger seat
NRG deep steering wheel /w QR
Omori water/oil temp & oil pressure gauges
Blitz Dual SBC
Blitz boost gauge
3" RSR downpipe
3" Dartesumi Exhaust /w magnflow 3" resonator welded in
When i first got it. **** i hate those wheels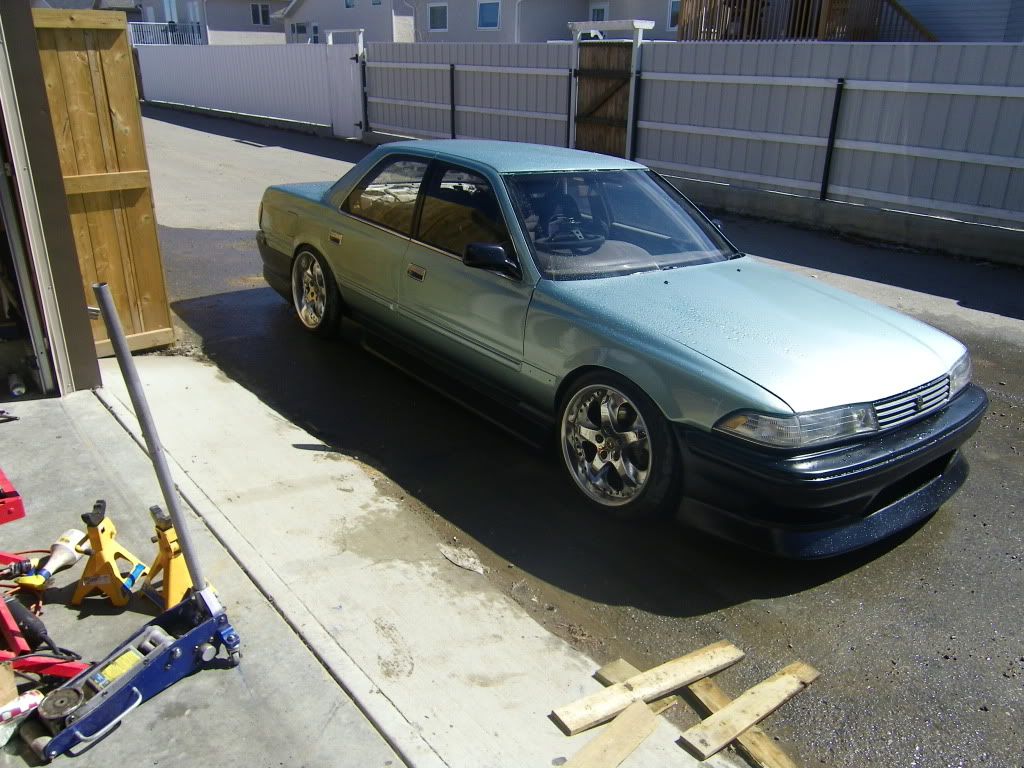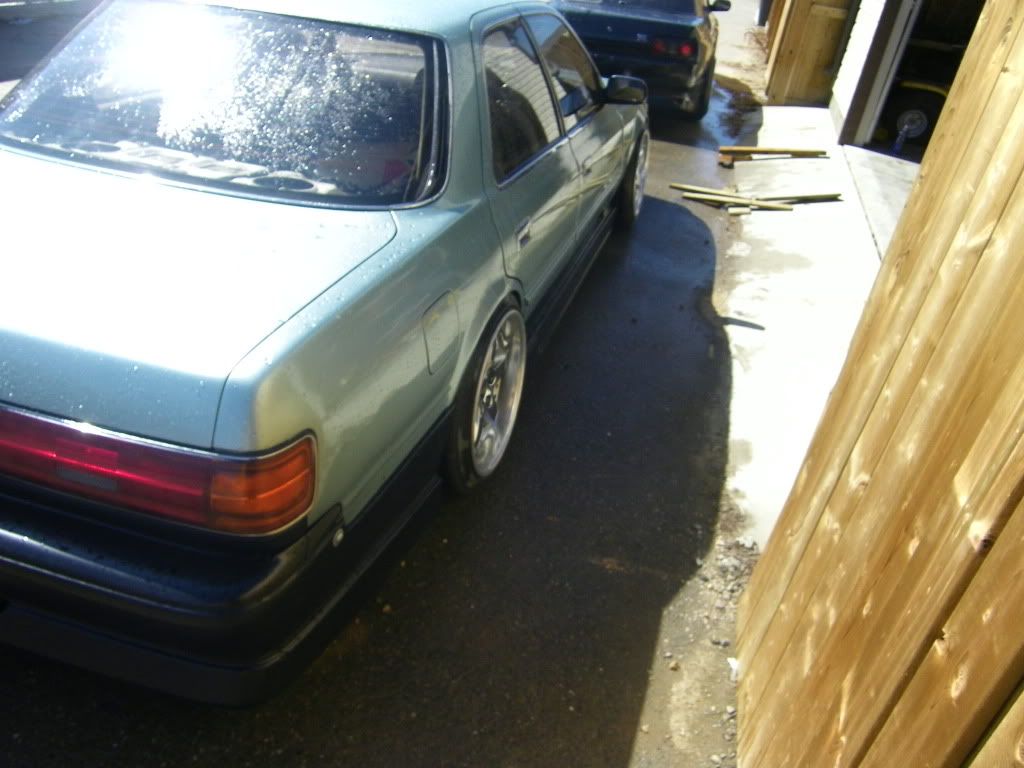 Engine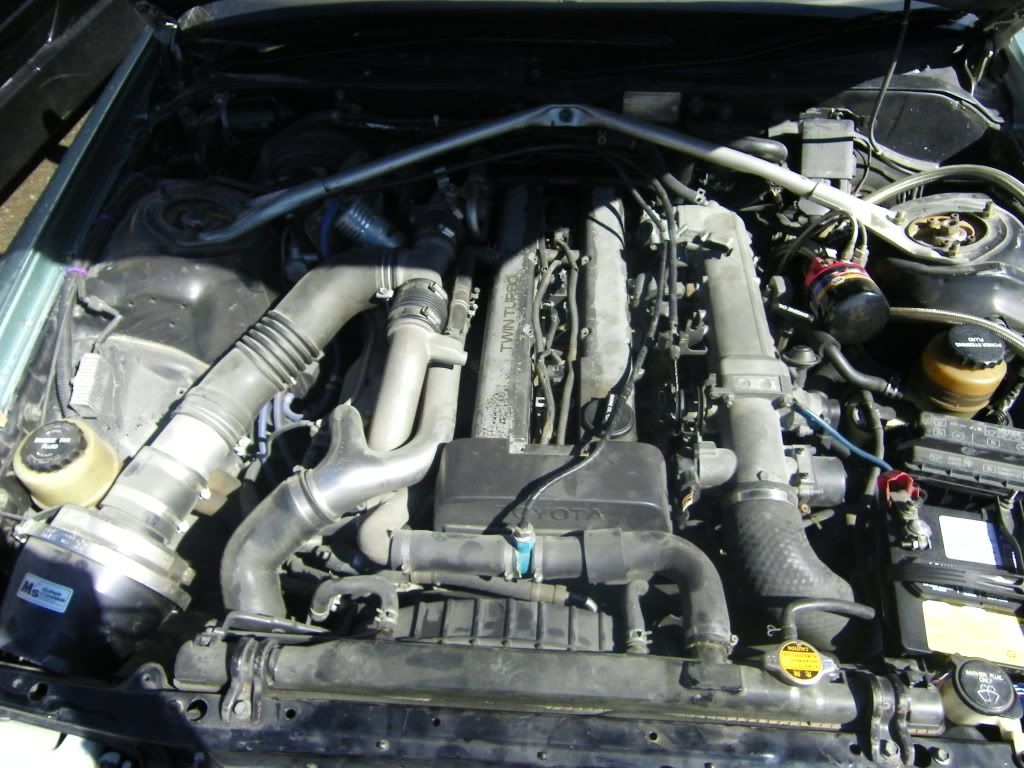 Can't tell. But interior is fully gutted. Nothing in the rear, no carpet, nothing. I hated it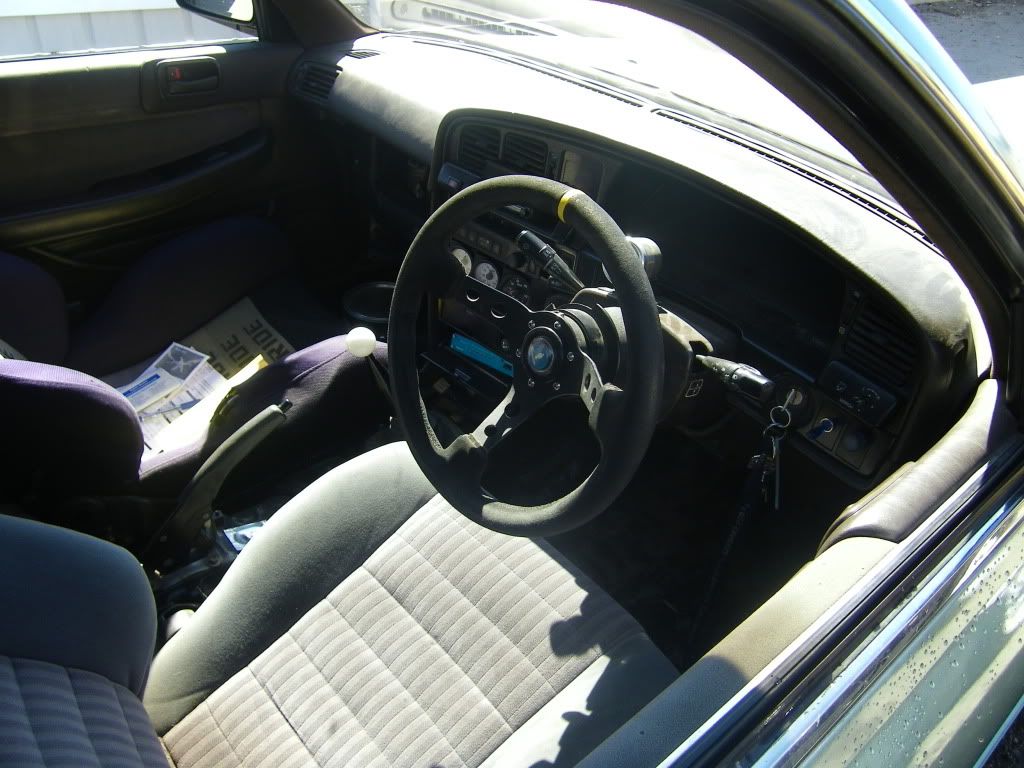 Was time to put my seat in it, my wheels on it, and a random shift knob my buddy made. I actually liked it
Got my wheels on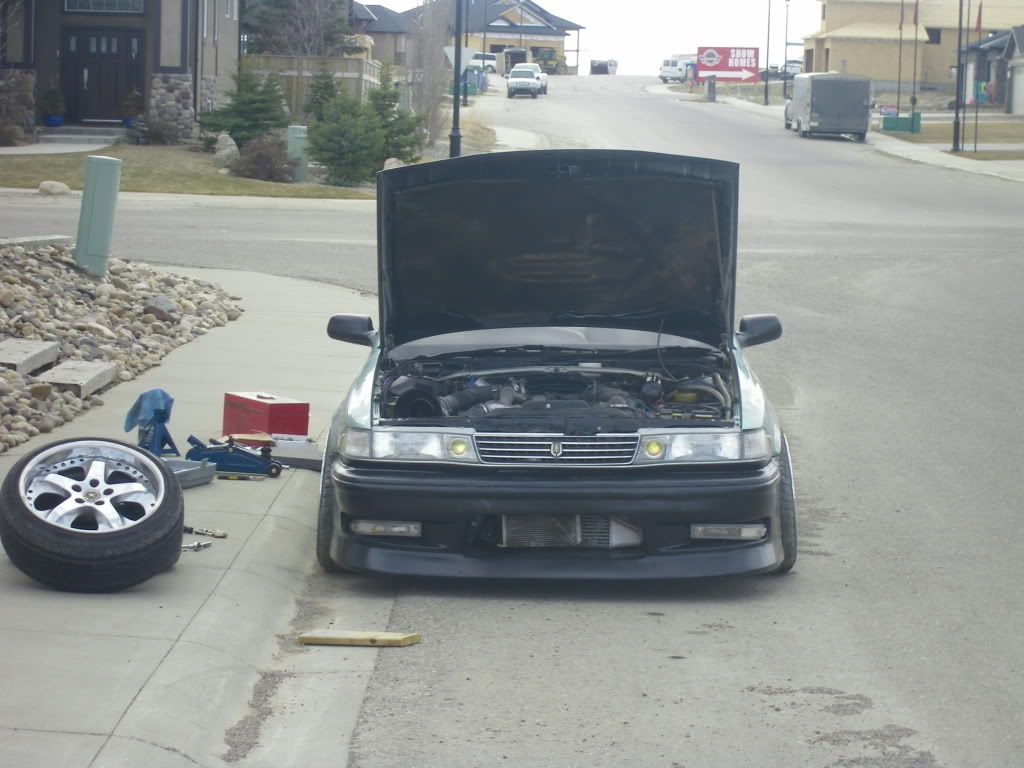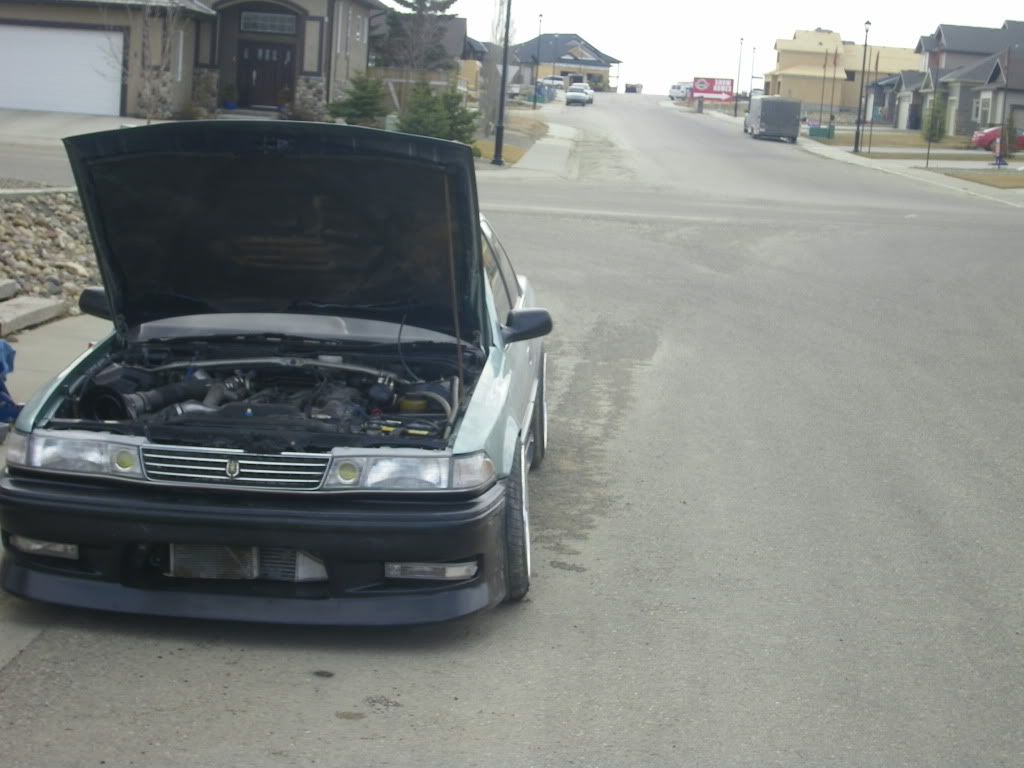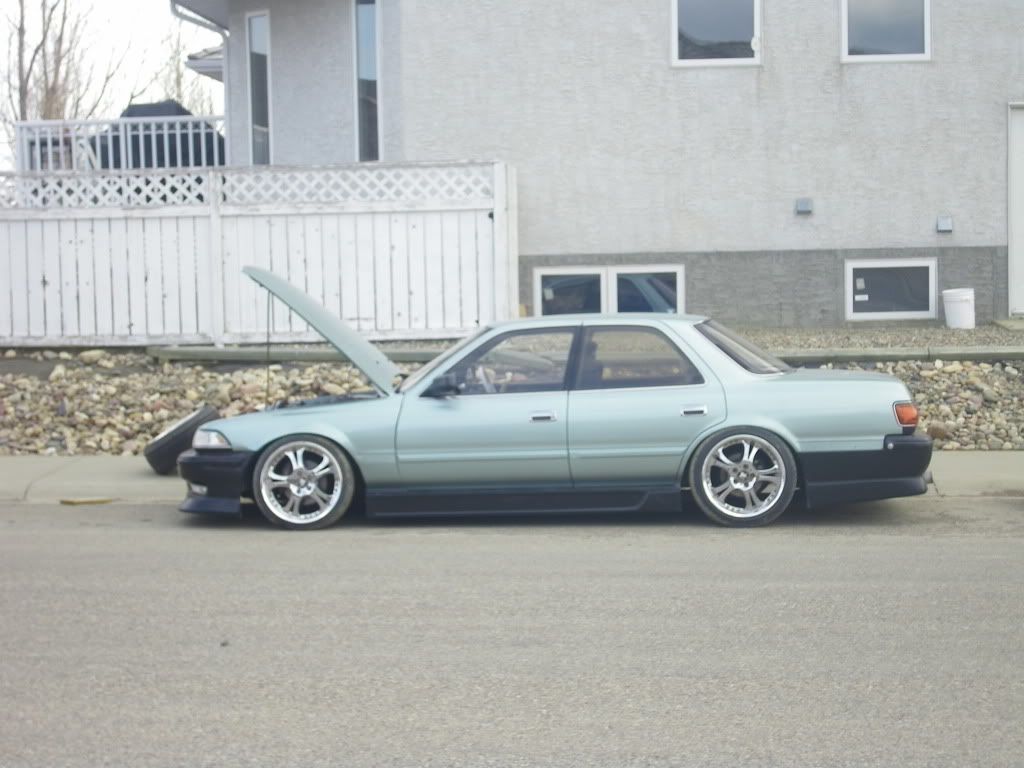 Step dad backed into car. WTF. Just glad he didn't hit the grill or headlights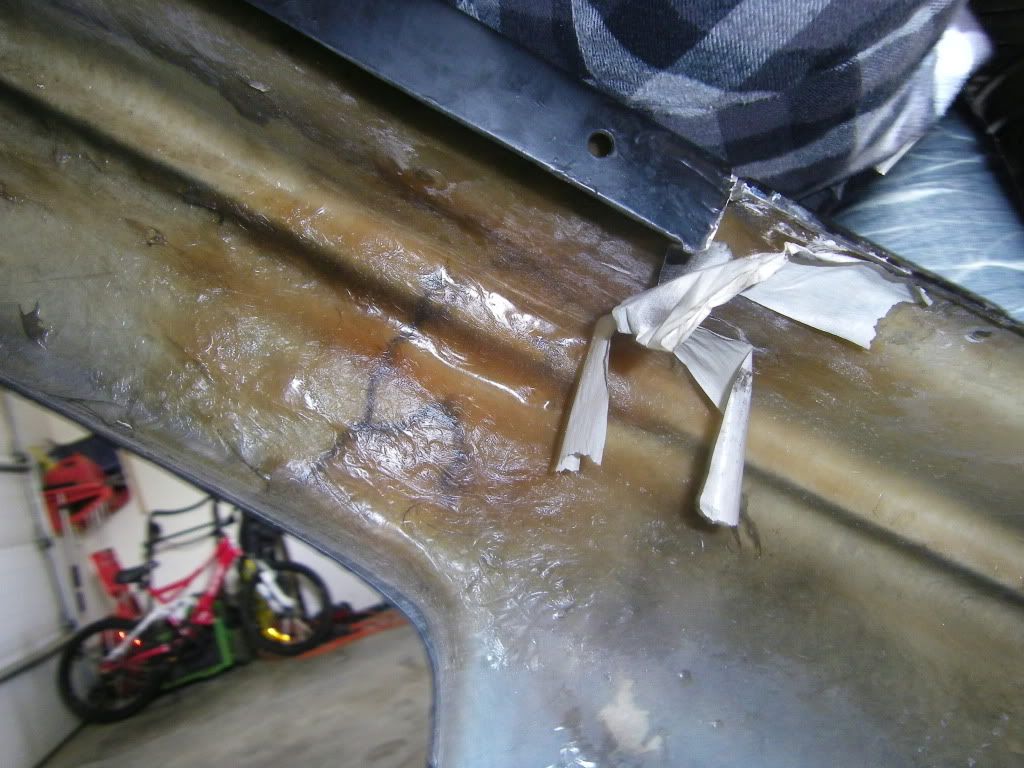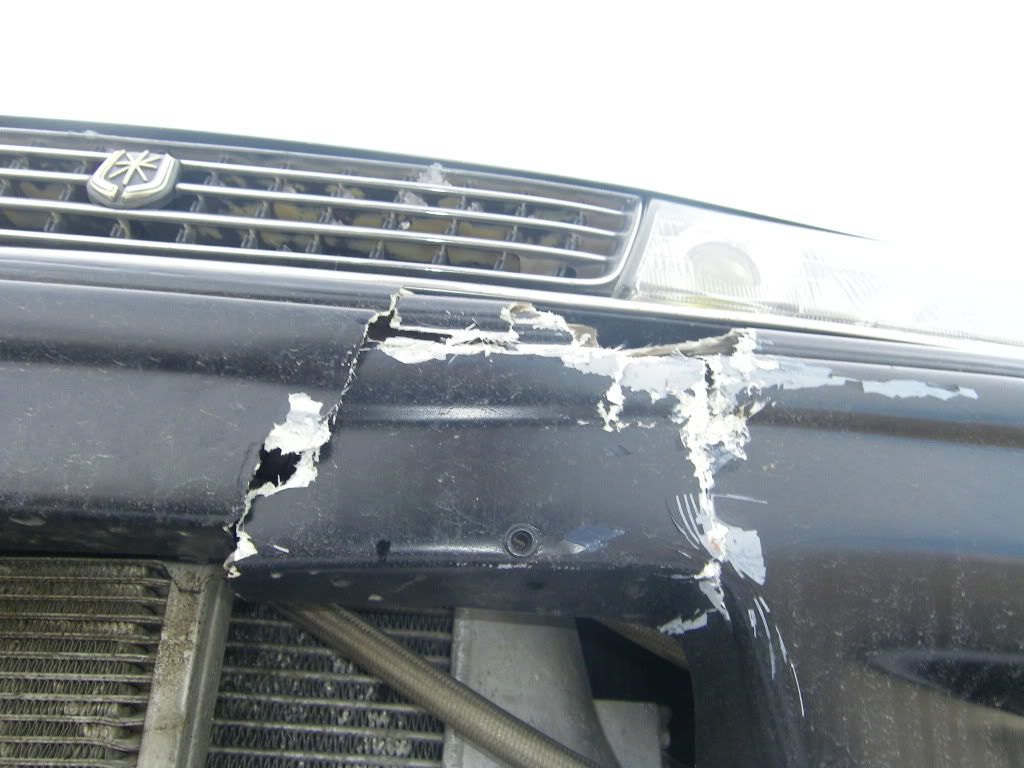 Got an alignment. **** this didn't last long. My coilovers started changing heights themselves and now it pulls to one side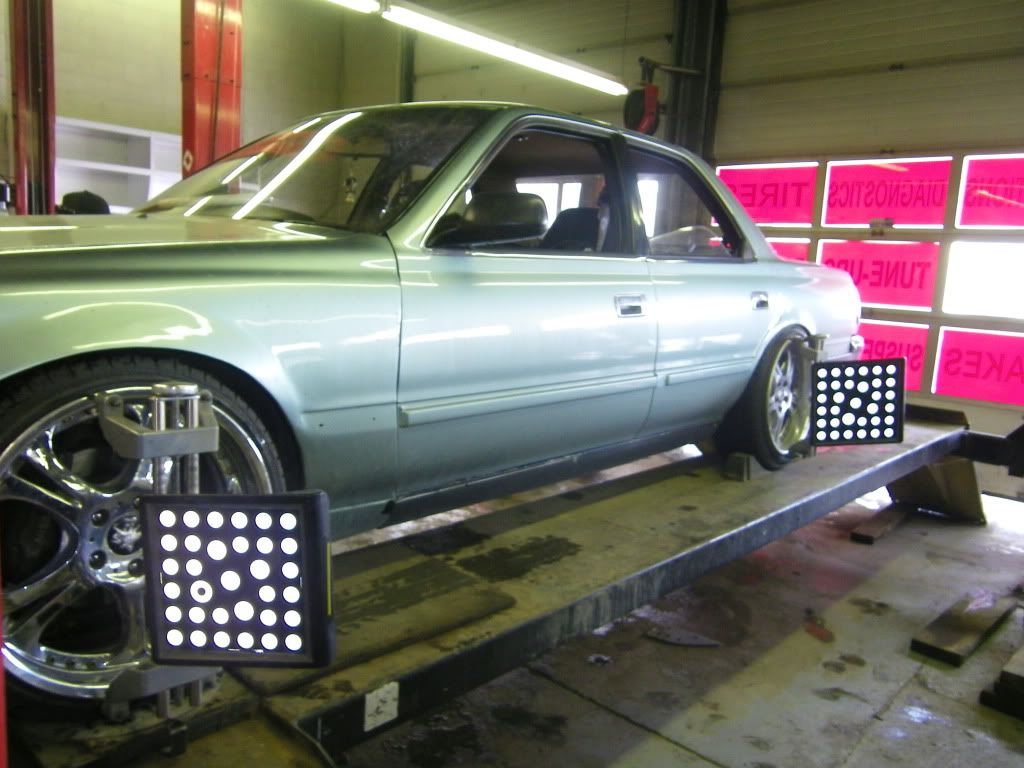 After bumper is fixed. Did some interior stuff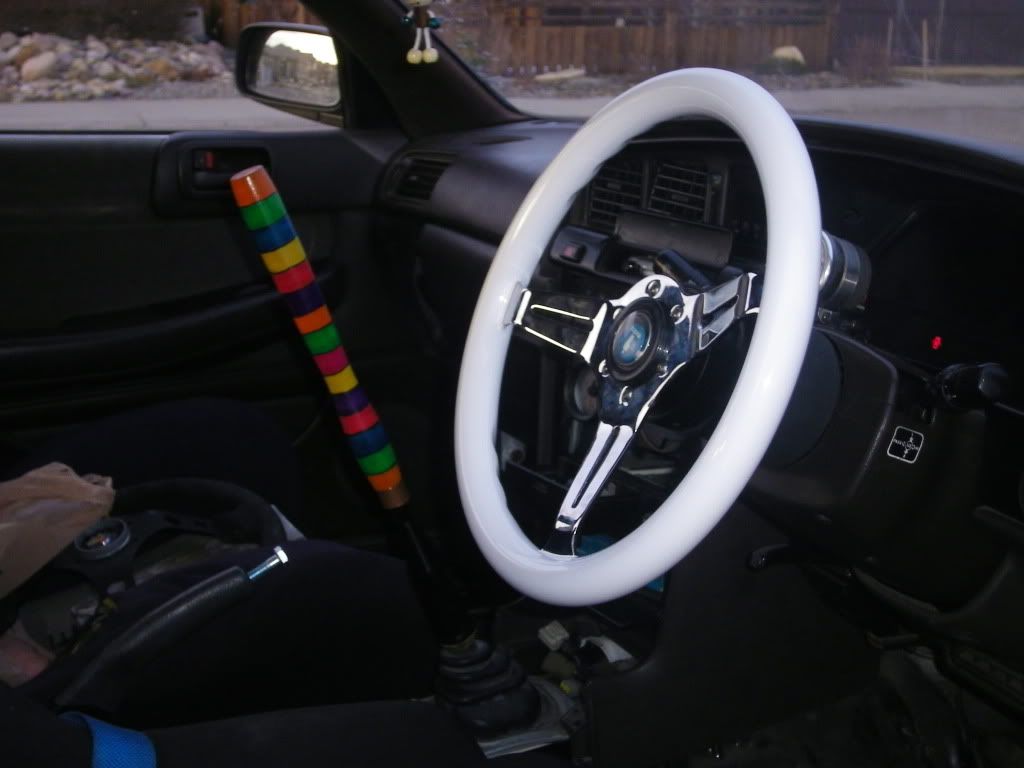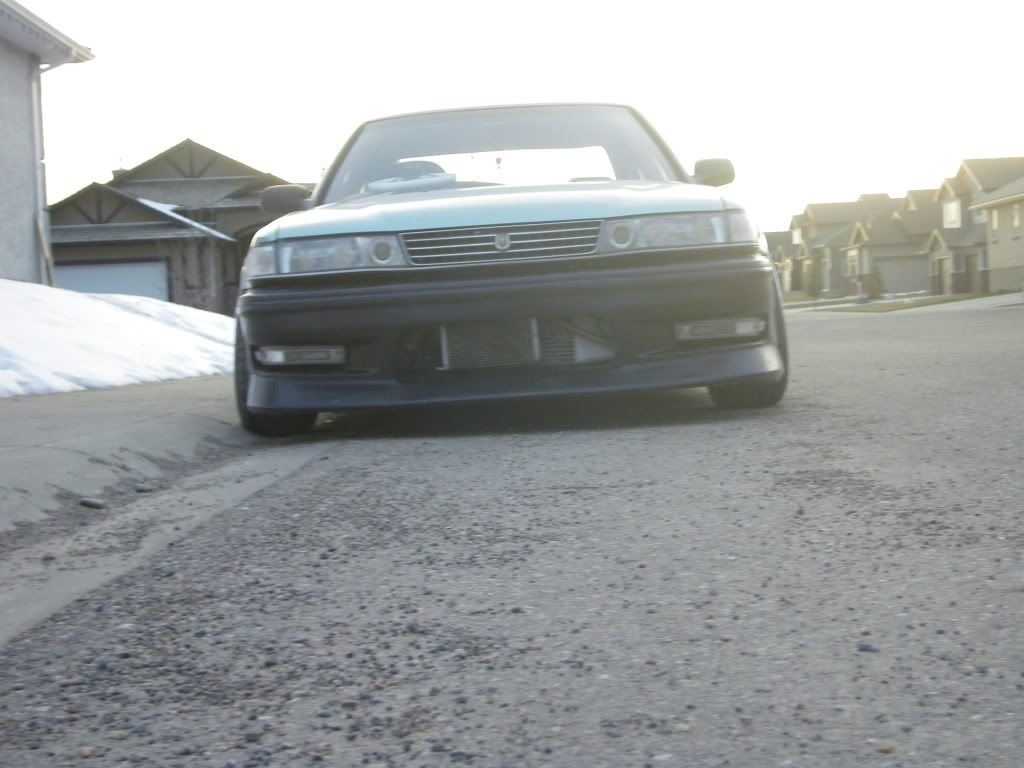 i see an ORC single clutch. YAY
Changed the pressure plate and disc and release bearing
Beefy clutch fork? I'll say
Got tired of stock twins so went to visit buddy after his shipment from Japland came in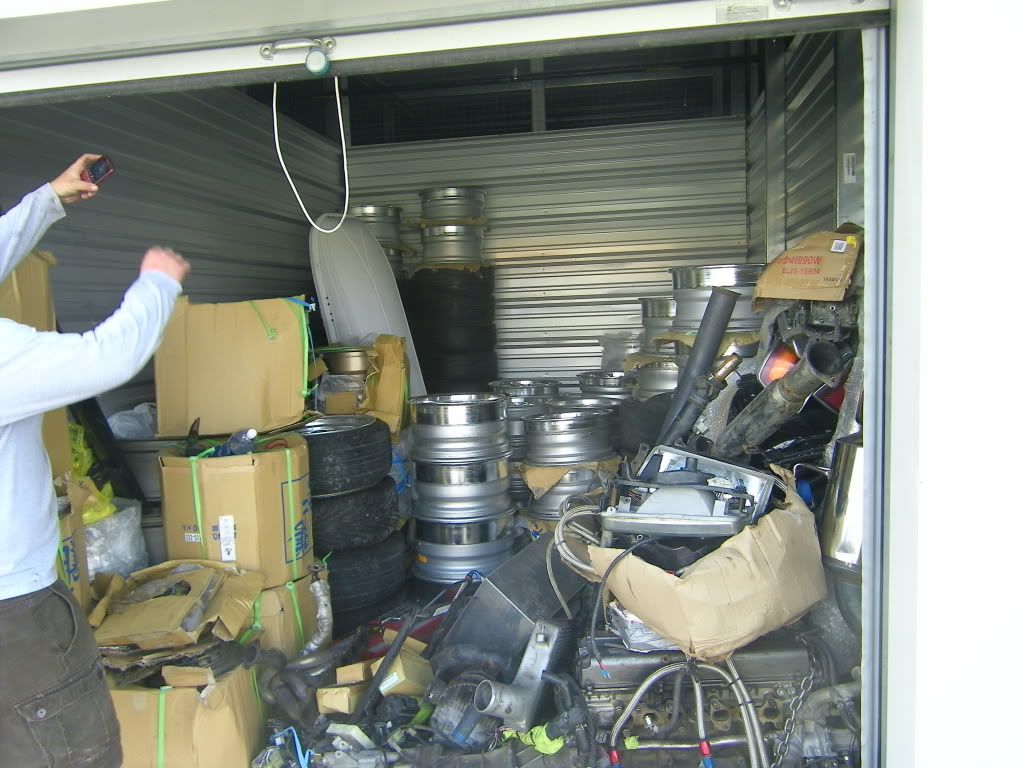 Loaded up truck with some wheels. Got my turbo kit. Im good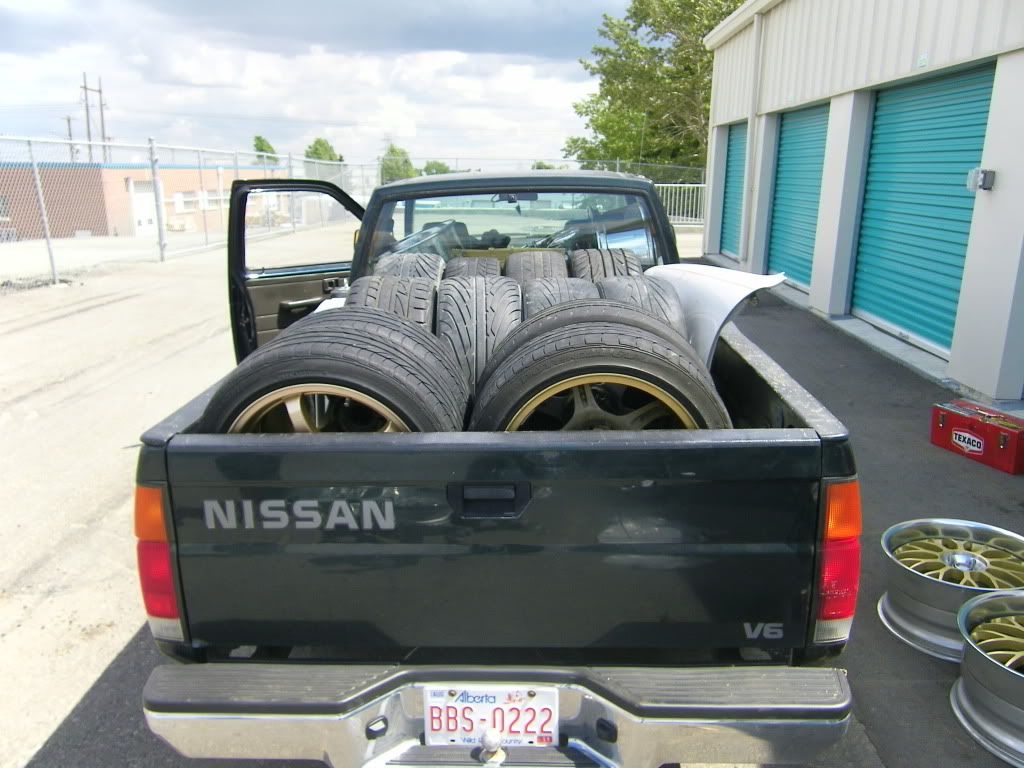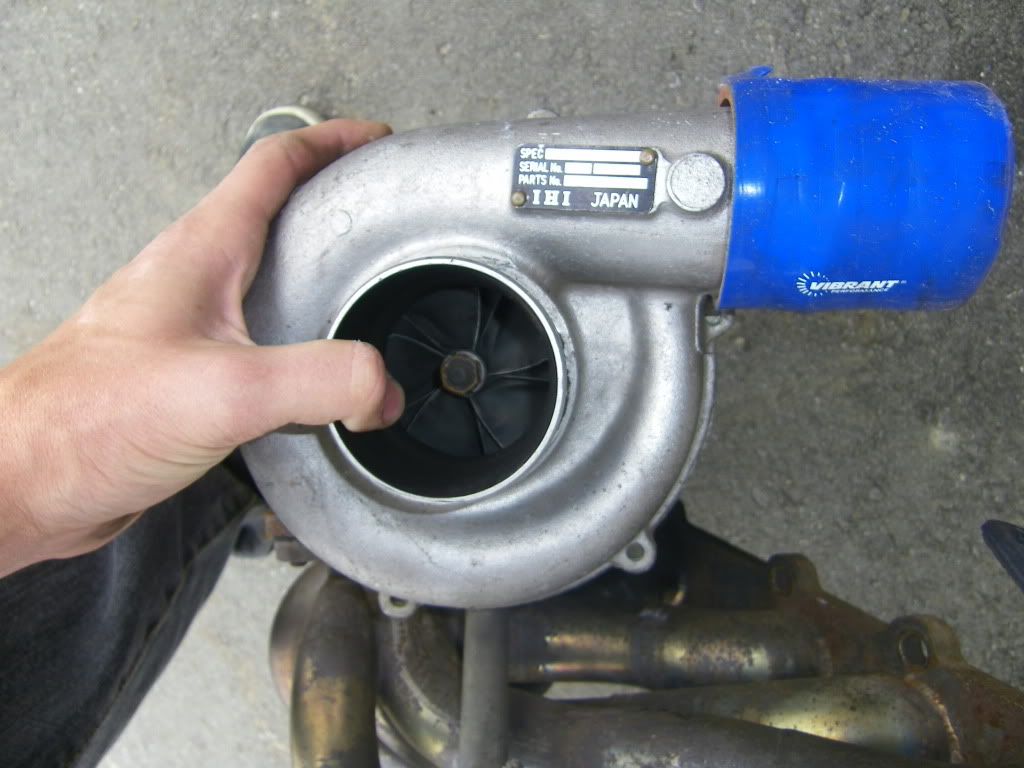 Since this car was a daily driver. I had the weekend to throw the single turbo kit on. Hopefully everything lines up.
I wasn't going to put the kit on till the following weekend but somehow buddy convinced me late Friday night to do it. I tackled the dead at midnight Friday
Parts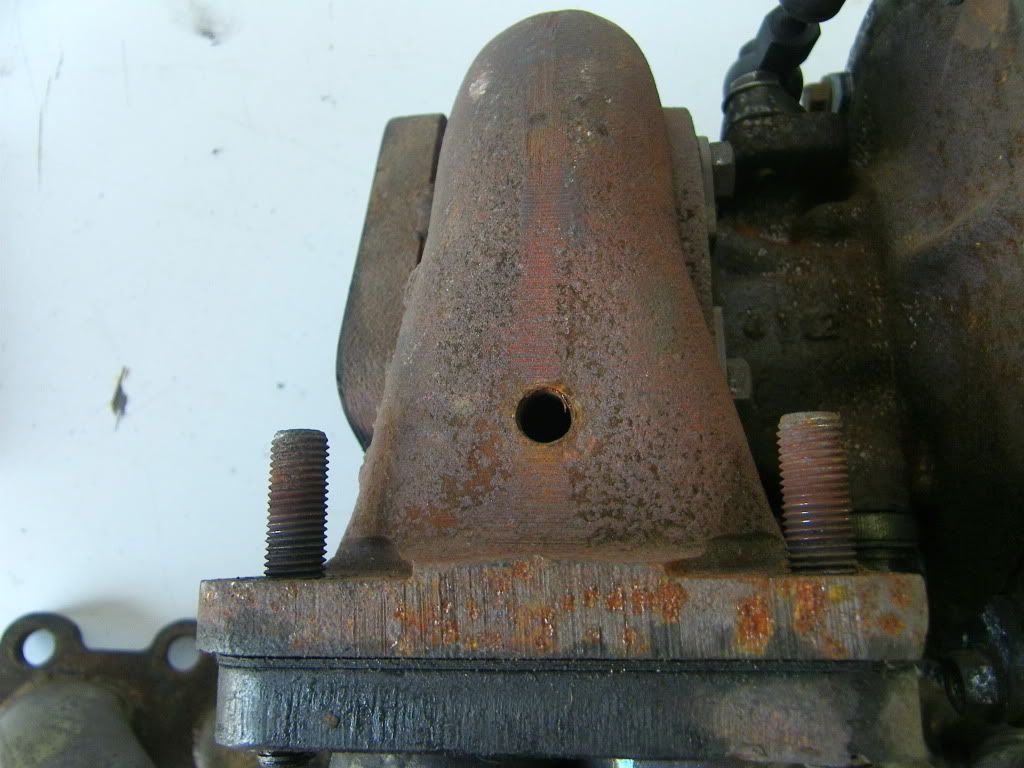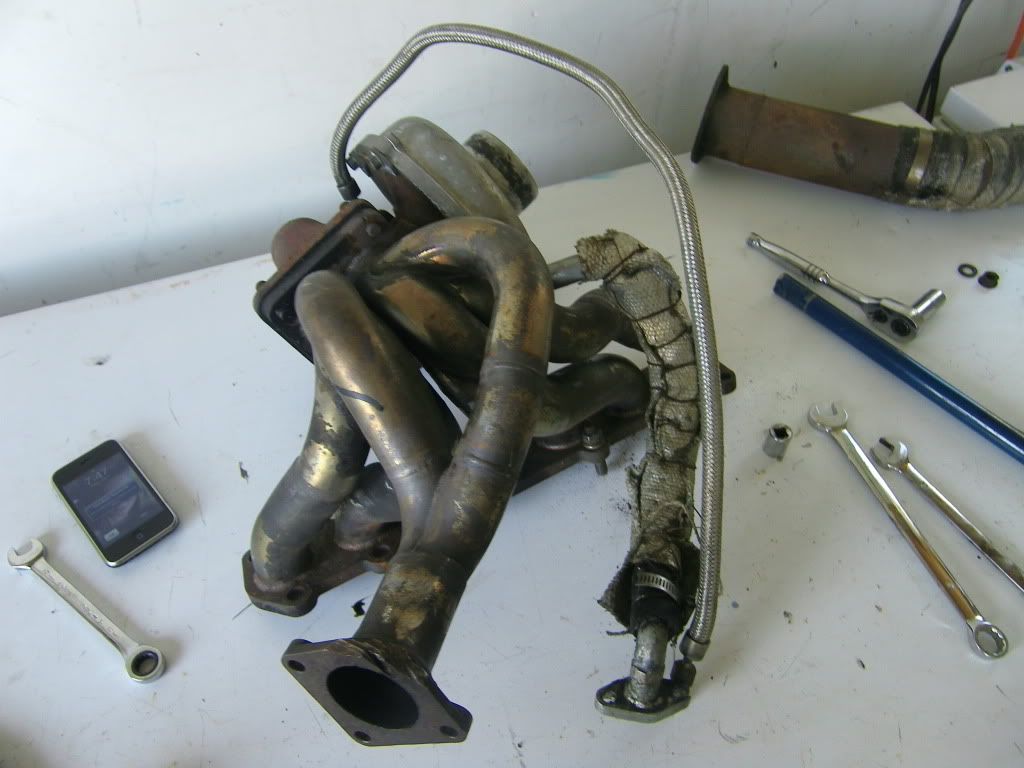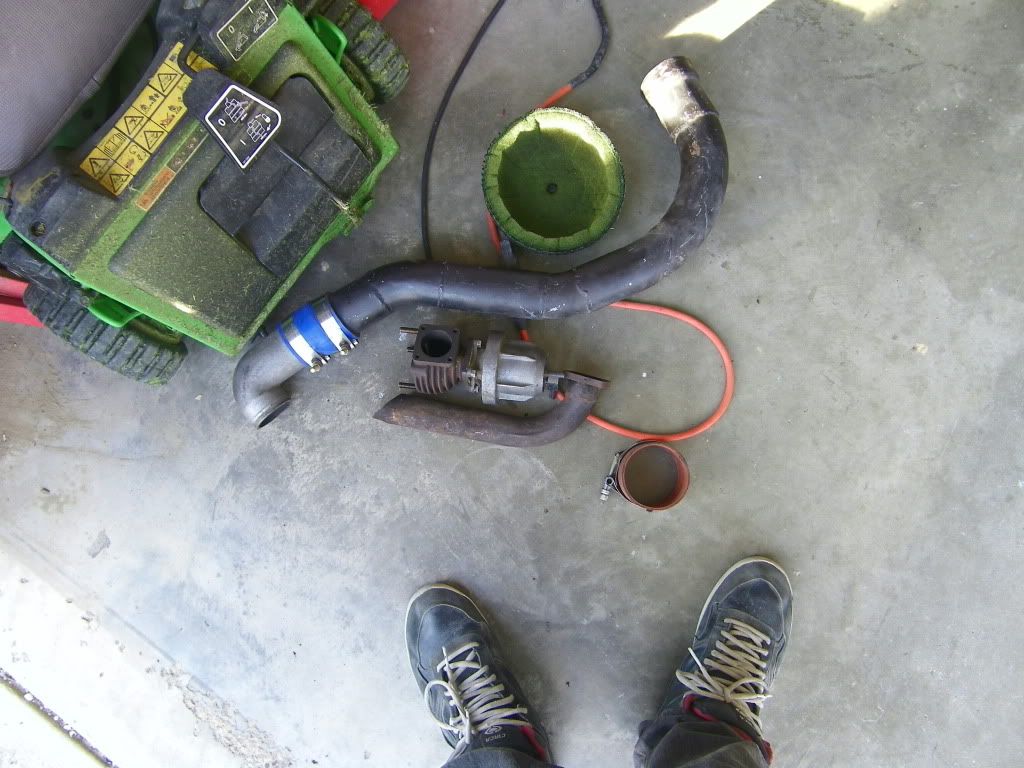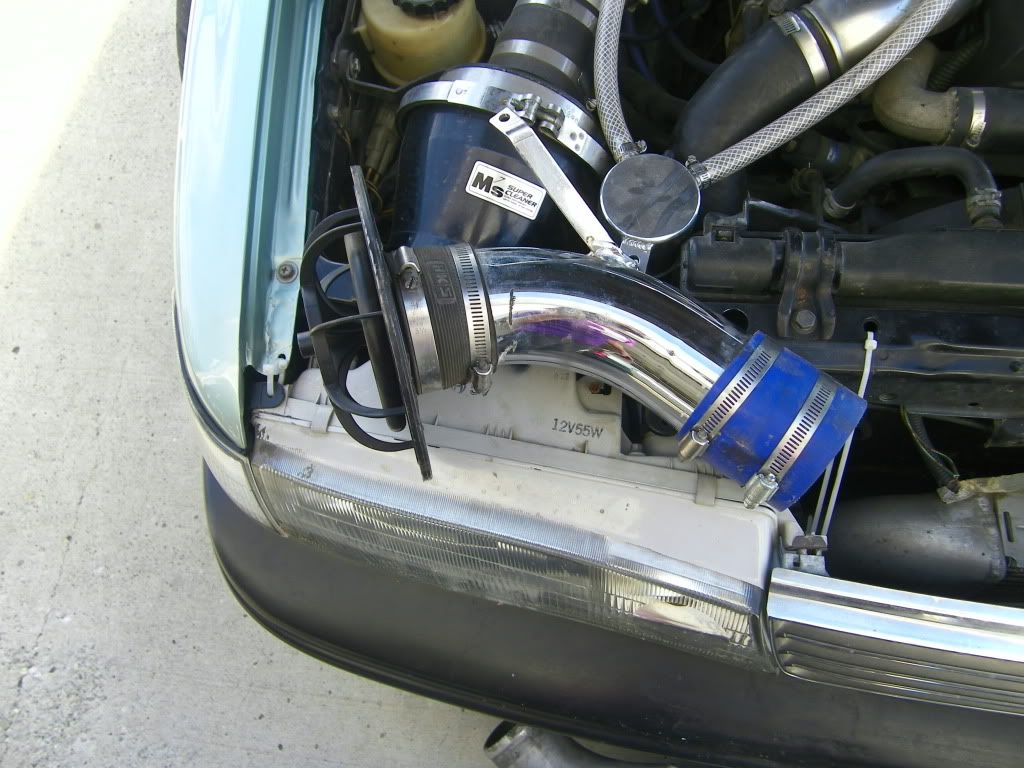 Pulling stock twins.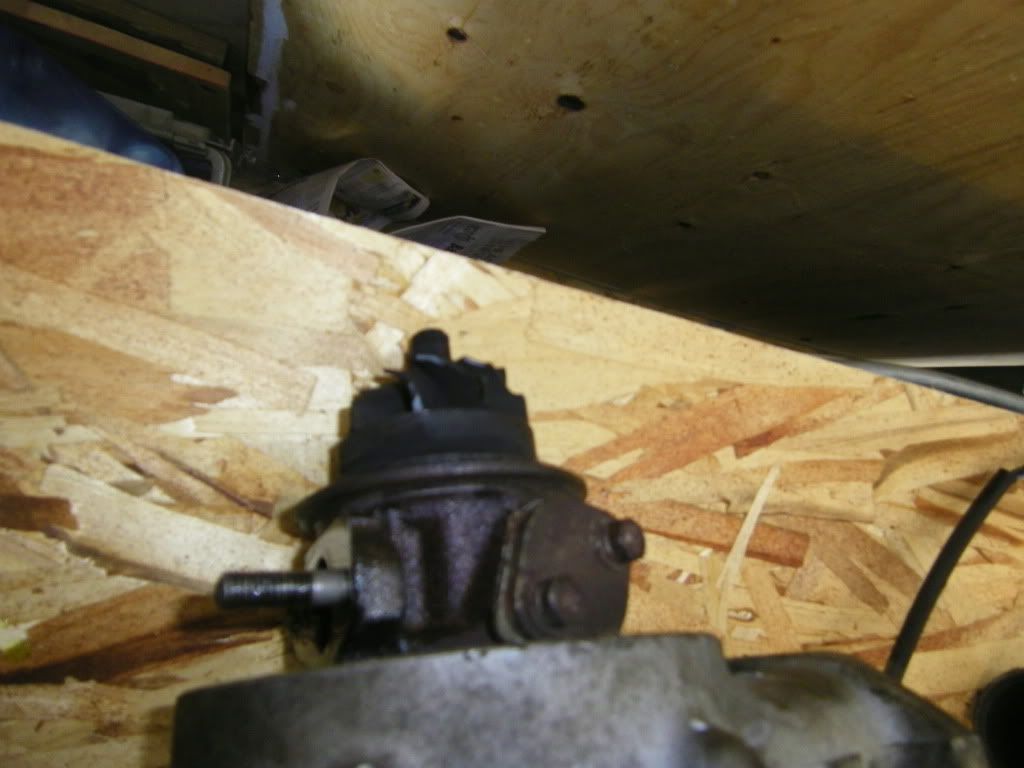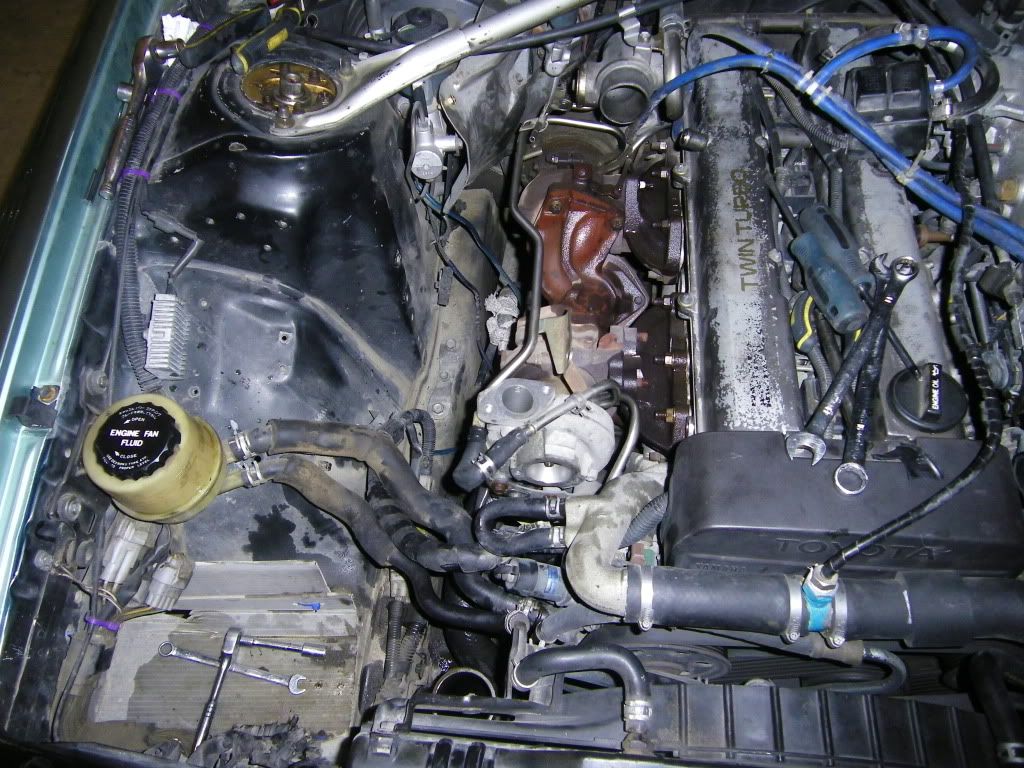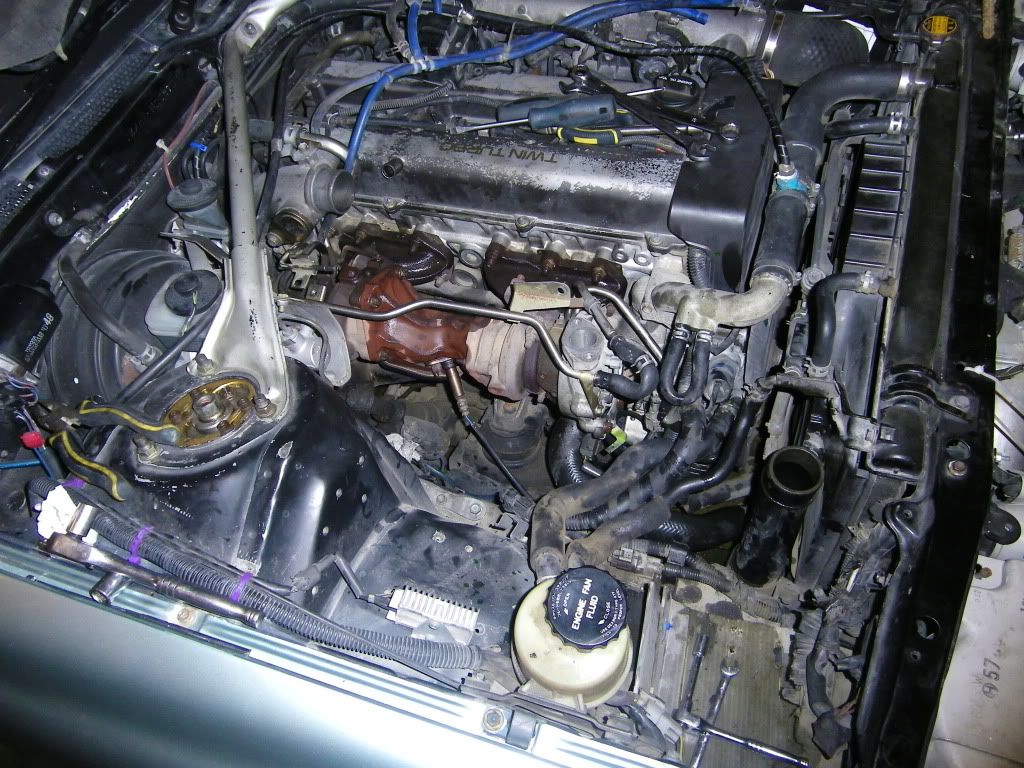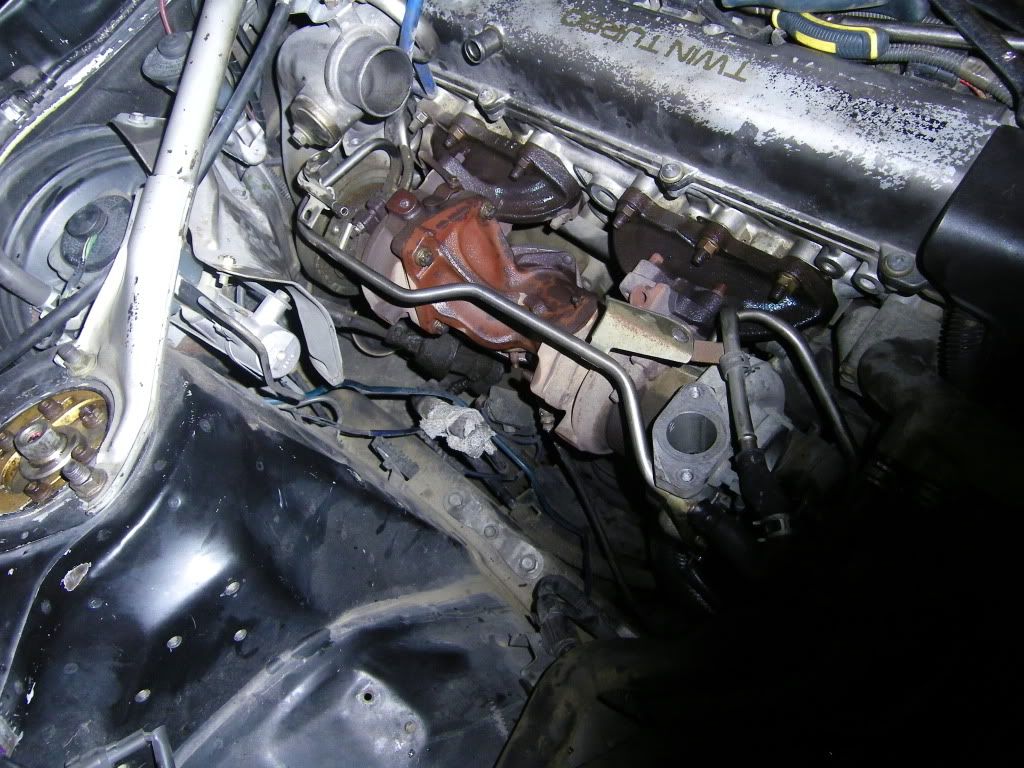 turbo kit on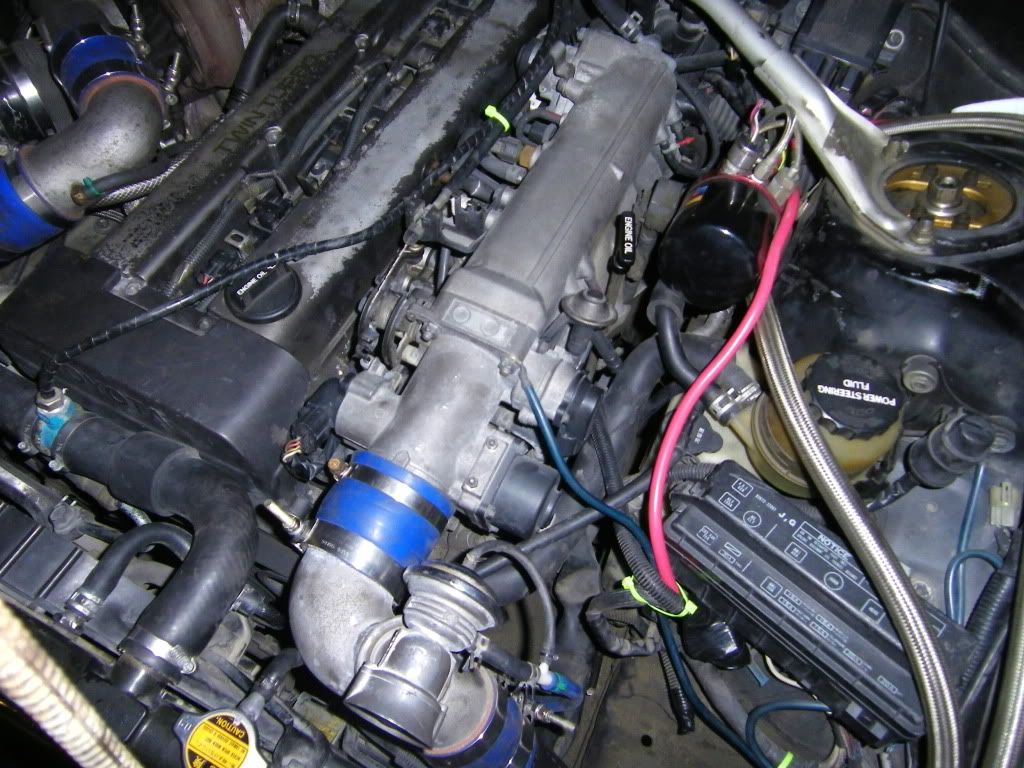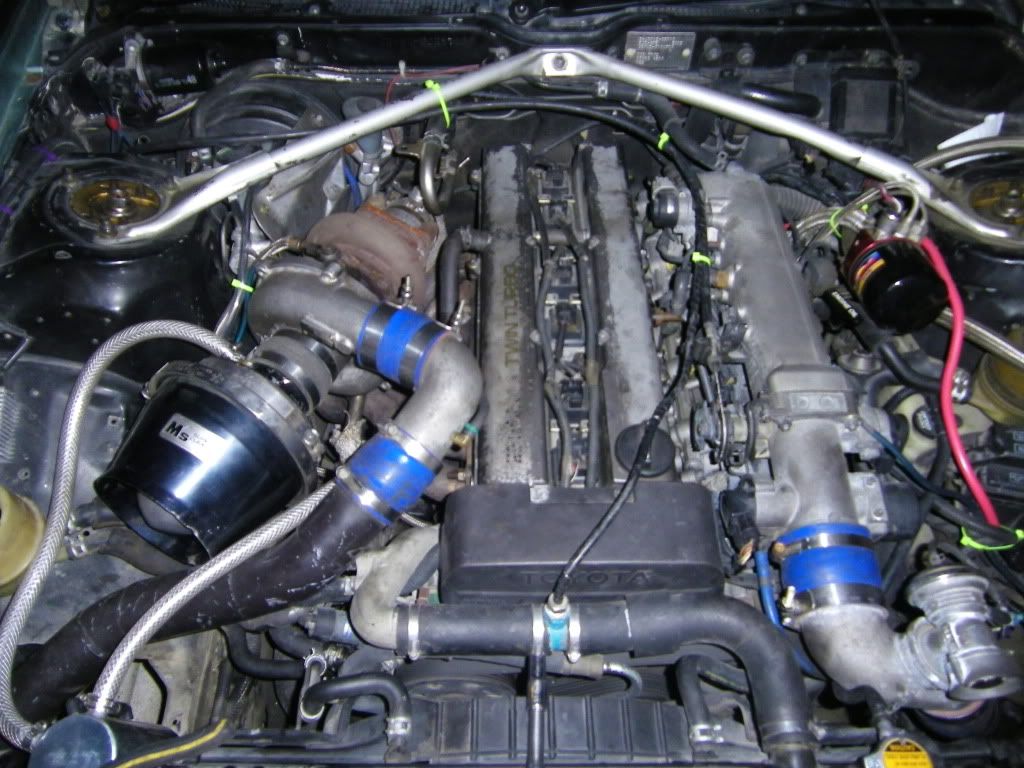 Pulled diff to reseal. Leaked like a mutha ****a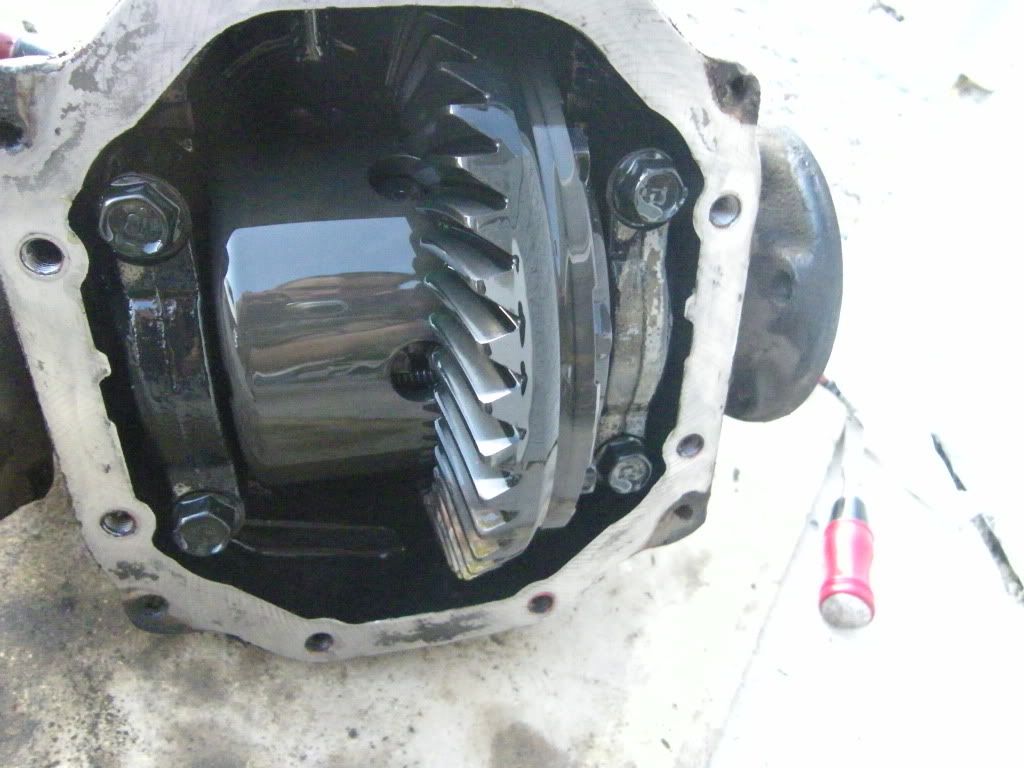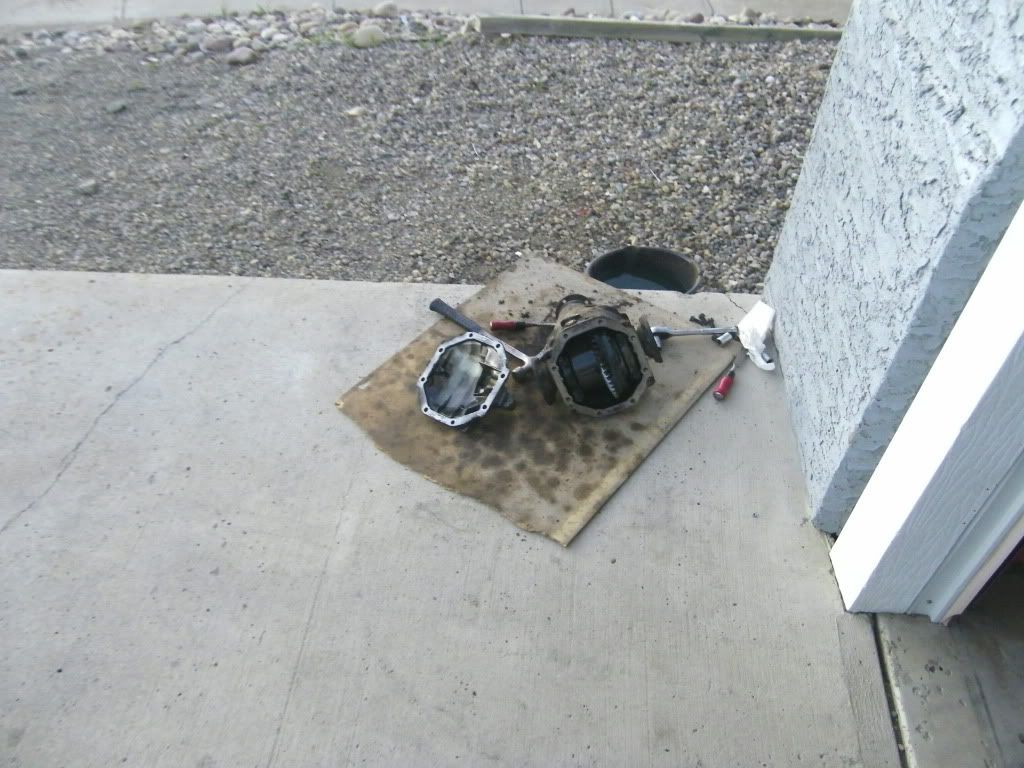 Sold body kit off car. Car is parked for winter. Getting a new kit over winter. Doing fuel side over winter as well. Fuel pump. FPR. 800cc injectors. Power FC.
Going to respray car the same color, but paint side trim black