hey peoples,
this is my 1987 Nissan Gazelle MKII hatch. i've owned 2 gazelle's previous to this one one was my daily the other a parts car that i still have. i sold the drivable one after completing my nissan 180sx project a couple of years ago. i began to get bored after not doing many "major" mods on the 180sx and decided to pick up another project. wasn't really looking hard to find cars but as soon as i laid eyes on this bad boy i had to have it.
so heres the story so far. copied and pasted from another forum so its out on context and beware its long cat!
went to check out the car in Heidelberg only about 15mins from my house and as soon as i saw the rear spoiler poking out from behind a fence as i drove down the street it was pretty much settled then and there haha.
checked out the car from top to bottom and it was really good condition considering its age. nothing was really unrepairable well accept for the front bar which is a bit of a set back but it'll patch up alright, it also has a cracked windscreen which im not to fussed about. i also noticed the fuel lines for injector no2 had a hole and was spraying fuel like a mofo but that was an easy fix. so then and there a put a deposit down and was going to come back to get it that weekend
so saturday came and with my cash, my toolbox and a piece of fuel tube i headed for boki's place. got there and started on the injector tube straight away, had it repaired in about 10mins. went to start her up and chug chug chug...... nothing fu**! so did some diagnosis and noticed a couple of the spark plugs were very very loose so i tightened them up and had another crack it started then died again because there was no fuel
so boki grabbed the jerry and we were off to the servo got 5ltrs and headed back filled her up and had another crack. it tried to go but just couldn't quite get there. so i whipped out a few plugs and they were shot. so we took off to repco to pick up a new set. 20mins later had them all swapped out and we were ready to have another go. broom! its alive and running really well. so i packed up my sh** handed over the cash and i was off. YAY!
before i had even picked up the car i was up a pick-a-part looking for parts that i remember not being on the mkII when i had been to see it. so i managed to get my hands on a pair of headlight surrounds, some mint indicators, both rear parcel shelves, set of new RED
ignition leads and a few other bits and pieces all for $16 ahahahhaa
so on sunday i finally got to work on it and tidy it up. took off the rear spoiler for repair removed the grill and the parkers so that i wouldn't damage them while working on the motor. as soon as i got home i went to super cheap and picked up some things to service the beast i got some nice synthetic oil a oil filter, fuel filter, new brake fluid, new ps fluid and a fair few cans of degreaser haha
so i started with the leads swapped them all over then put the new fuel filter on (u should see the sh** that was stuck in the old one! i dont think it's ever been changed) and thats what was causing the engine to cough and splutter. tried to start her up and started then died
out of fuel again! off to the servo again with the jerry, this time i bought 20ltrs! haha oh and while i was there the mechanics were throwing out a big trolly jack. so i asked them why there were chucking it and they said they had got new ones in. so i asked them for it and they gave it to me!!! fu**ing sweet deal right there. so all loaded up i headed for home to fill up the gaz. got the fuel in and had another crack, it started but it was as if it wasn't sparking all cylinders so i double checked all the leads just to make sure i hadn't swapped any around, they all were correct. so i pulled the dizzy cap off and there it was all the contacts were munted! especially the coil contacts. so off to pick-a-part again to pick one up. i was happy as because i managed to find one in mint condition! and for only $8
also stole a whole heap of little bits and pieces for the car.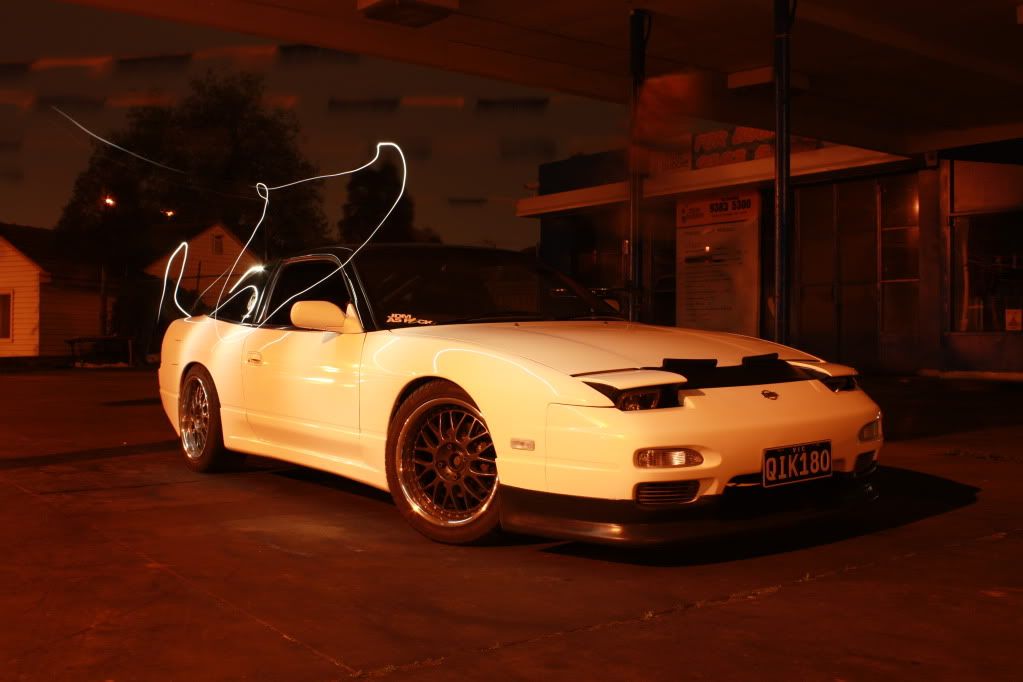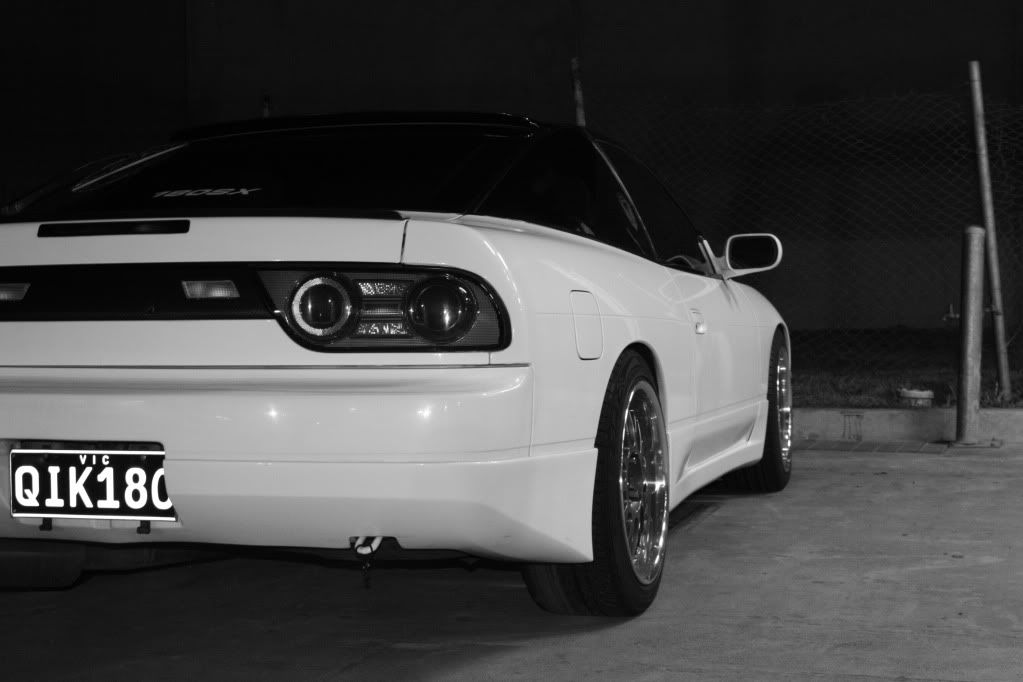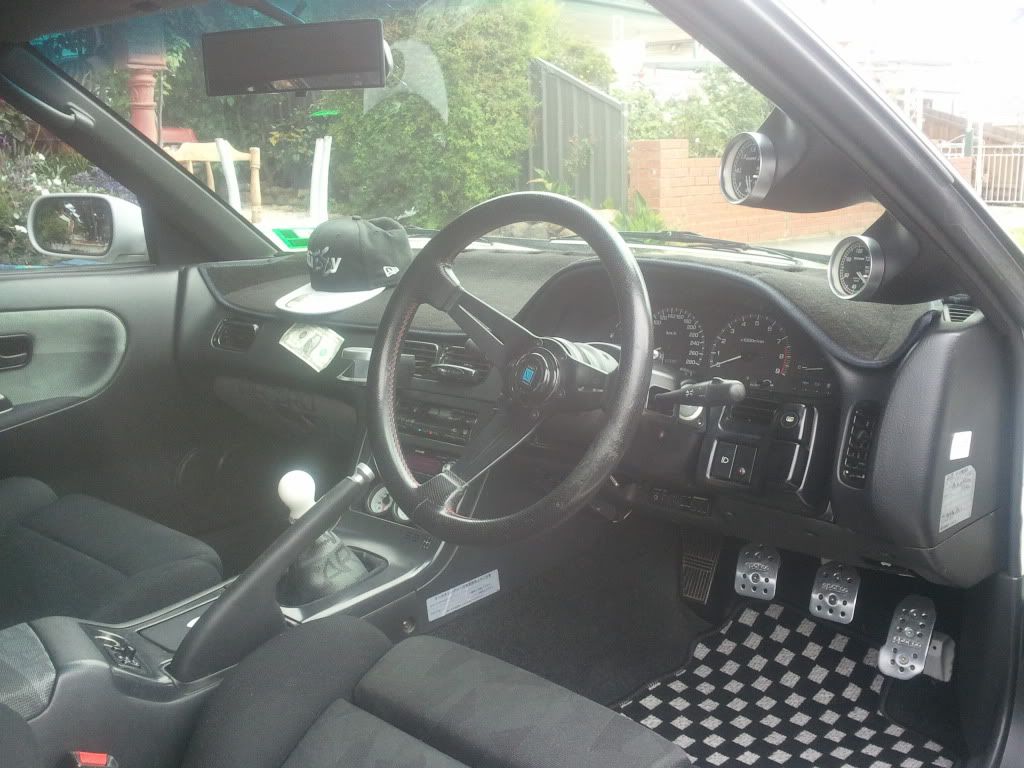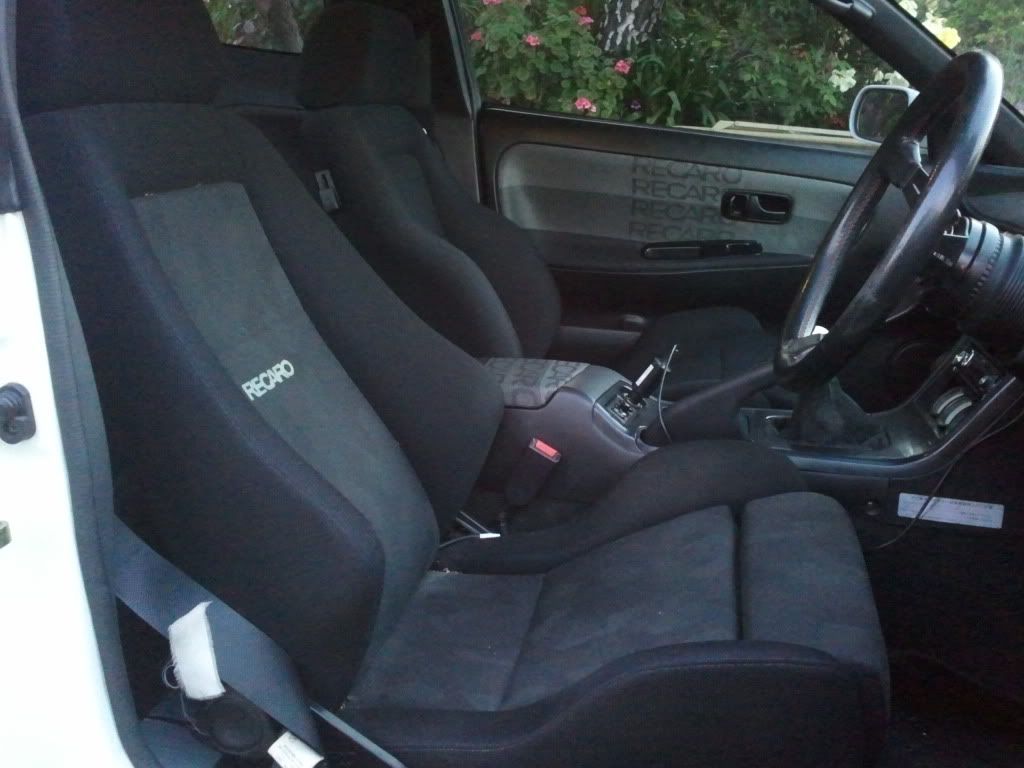 my 180sx which i built from the ground up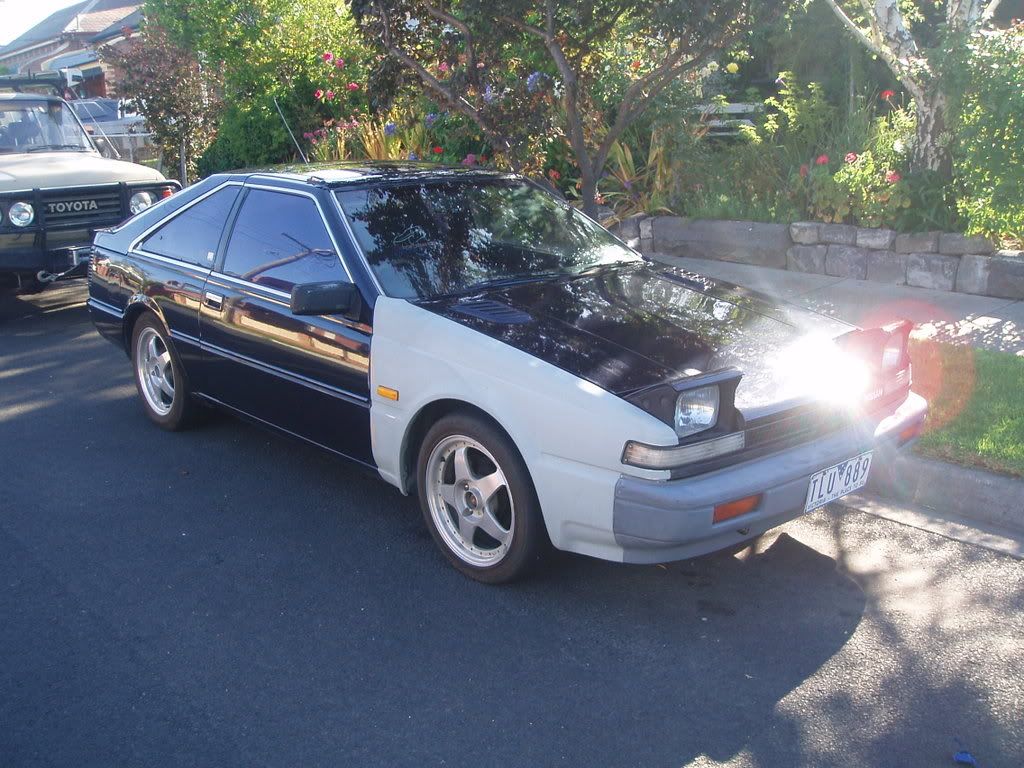 my old gazelle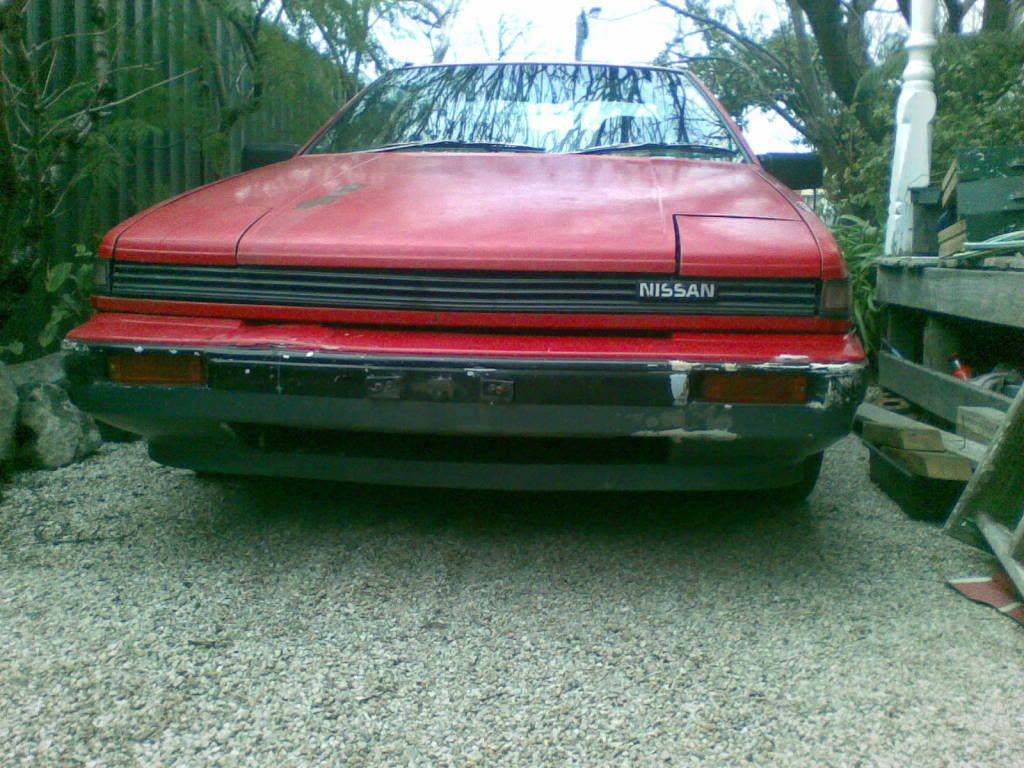 mmmmmmm mkII
mmmmmmm spoiler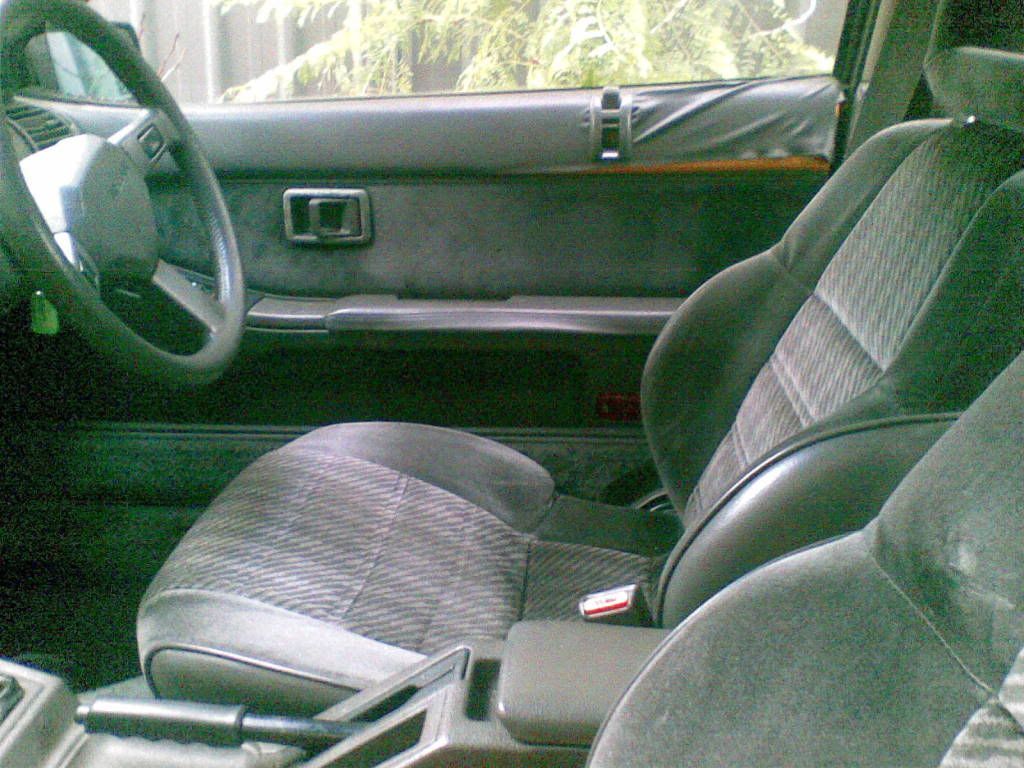 check that heaps sick plush interior. very goot sondition too just gonna retrim the top of the door skins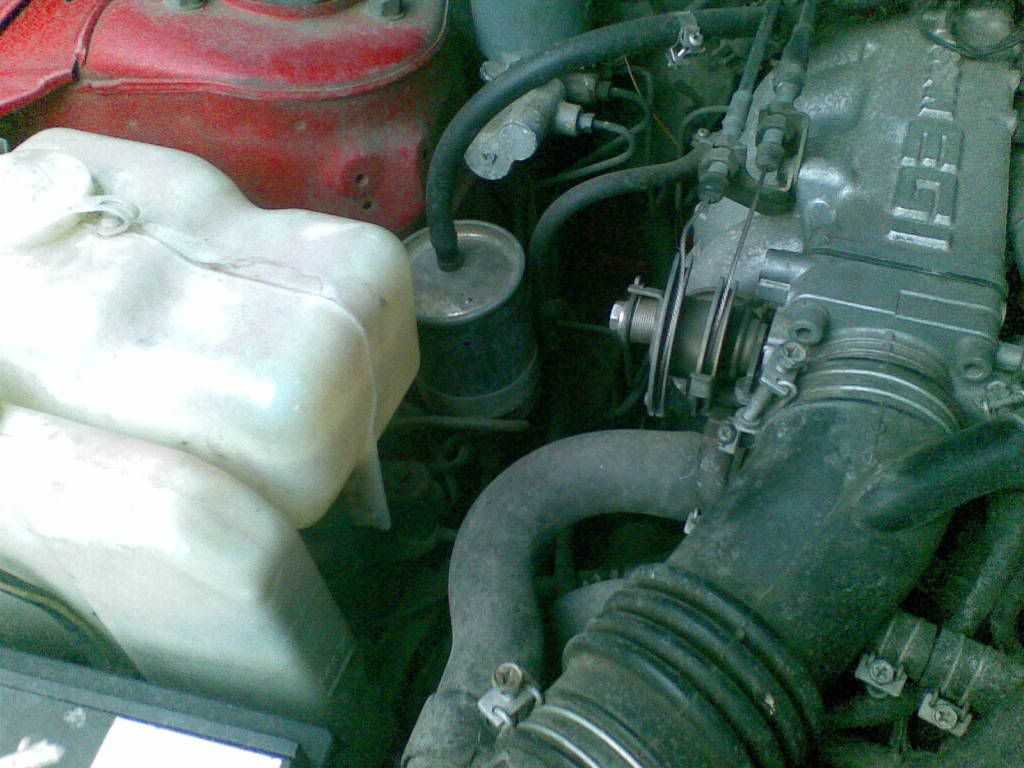 check that filthy old pos fuel filter. i dont think it's ever been changed! 260000kms worth of sh** trapped inside!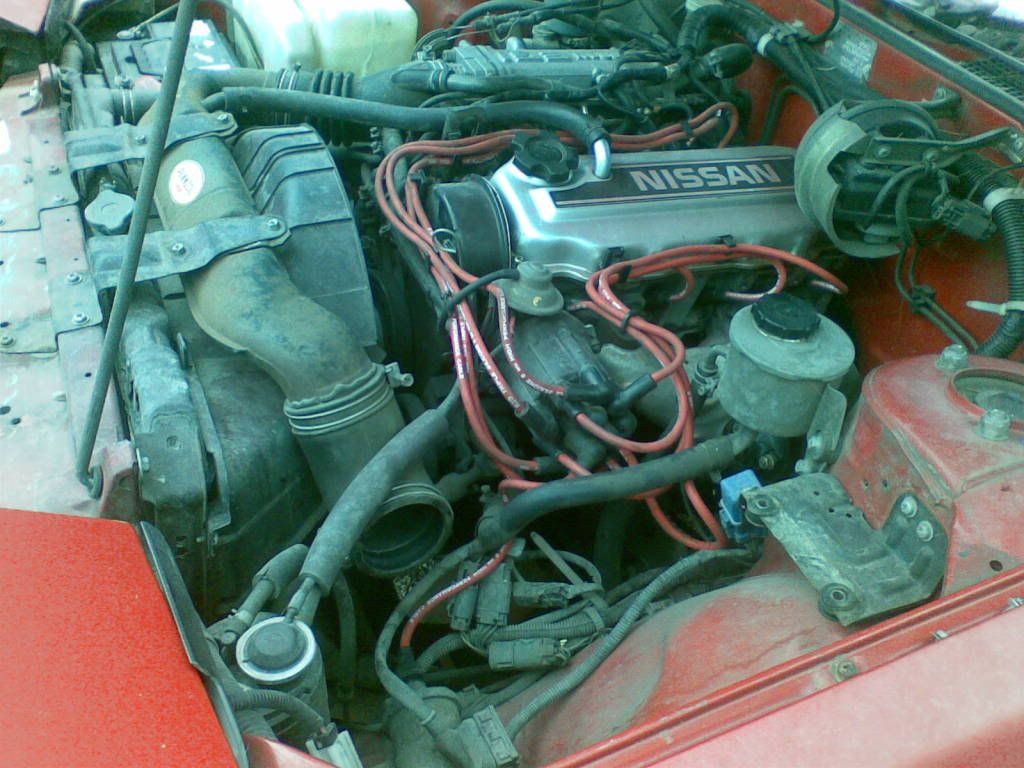 look how cool those RED leads are hahaha
grill and parkers off. oh and thats my new old shop jack, im still soooo stoked about that!
got to put a fair few hours into it 2day as i got the day off (RDO FTW!) spent most of the dat geting it to run smooth. turned out the rotor in the dizzy wasn't making full contact of both coils (twin spark engine) spent ages ****in around with it and finally ended up just sliding the rotor contacts closer to the cap with a screw driver and that worked a treat. so i spent the rest of the day changing the fuel and water and giving the engine bay a good deep clean.
dont have pics of the progress as of yet but i'll get them up soon.
let me know what u recon, i plan on making this a really clean jdm styled street/track car.
im aiming for something like this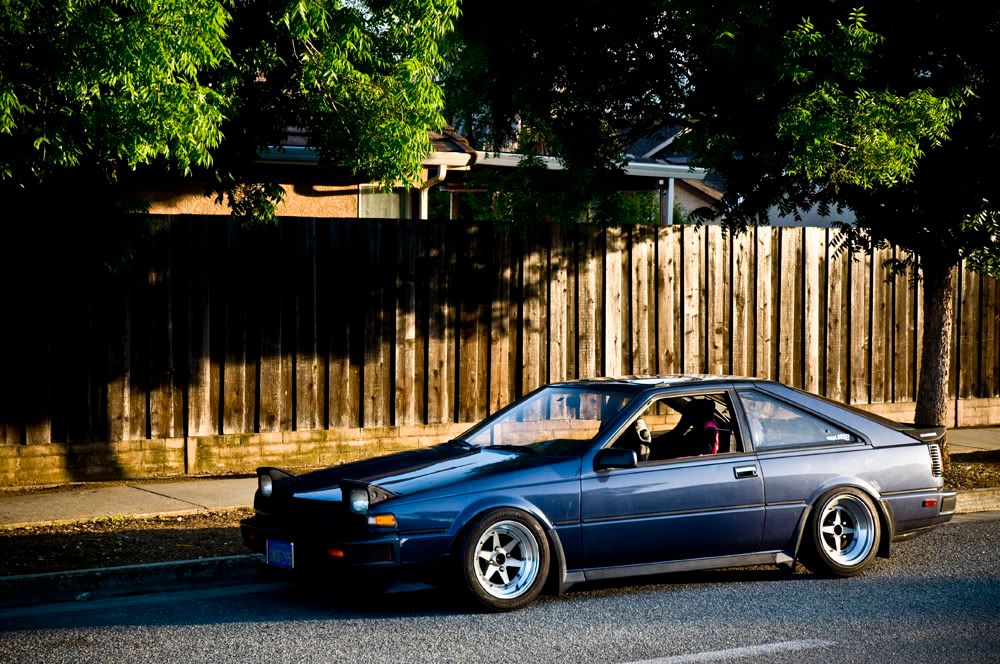 so heres some photo's of the slow process or removing parts cleaning them and cleaning under them. i want to get it to a really good presentable state and getting everything working before i start modifying it.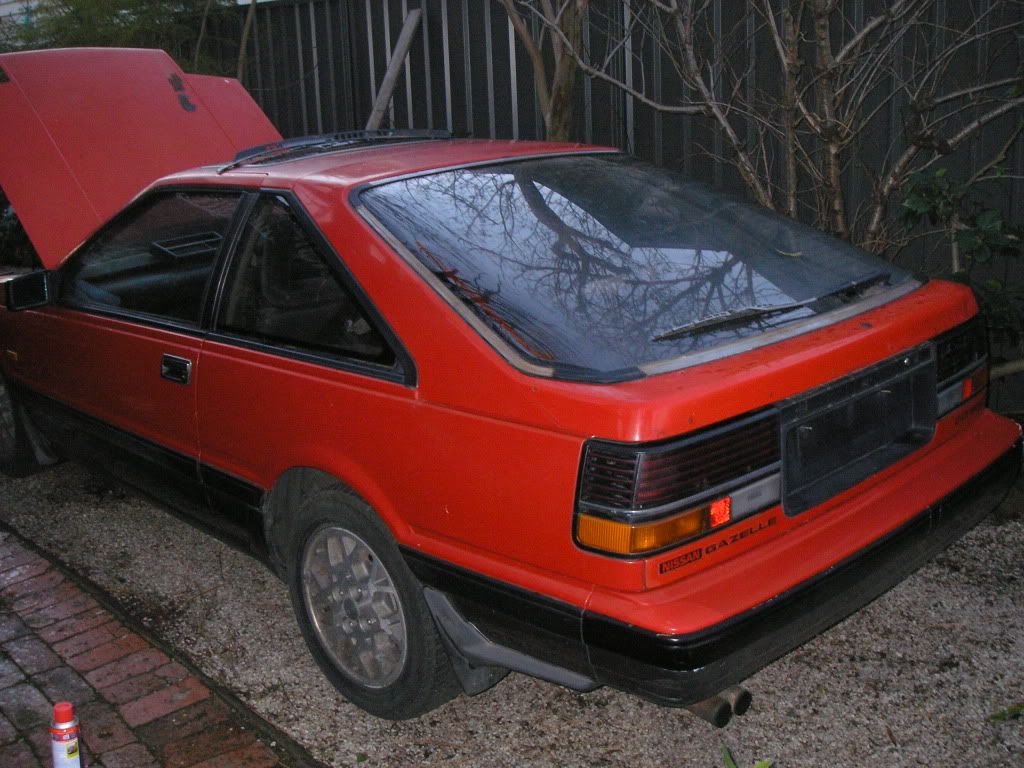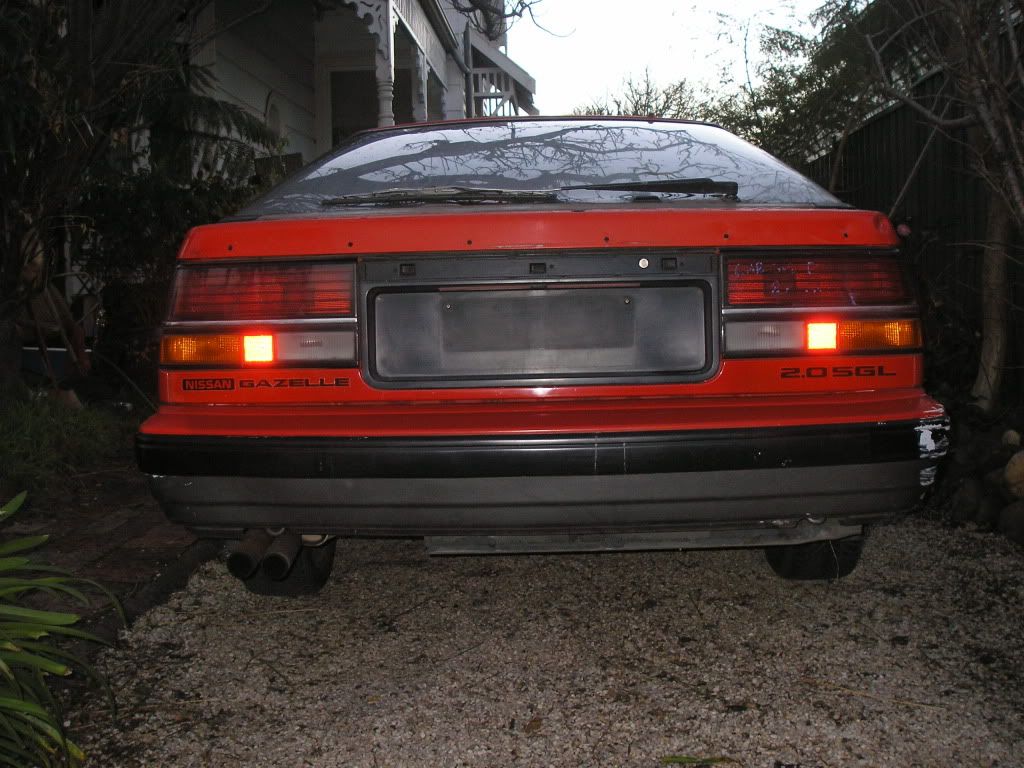 removed the spoiler to repair it and clean all the crap that had collected underneath, and there is zero rust under it even around the holes its perfect although i did find a nasty dent but im not goin to bother to repair it because the spoiler covers it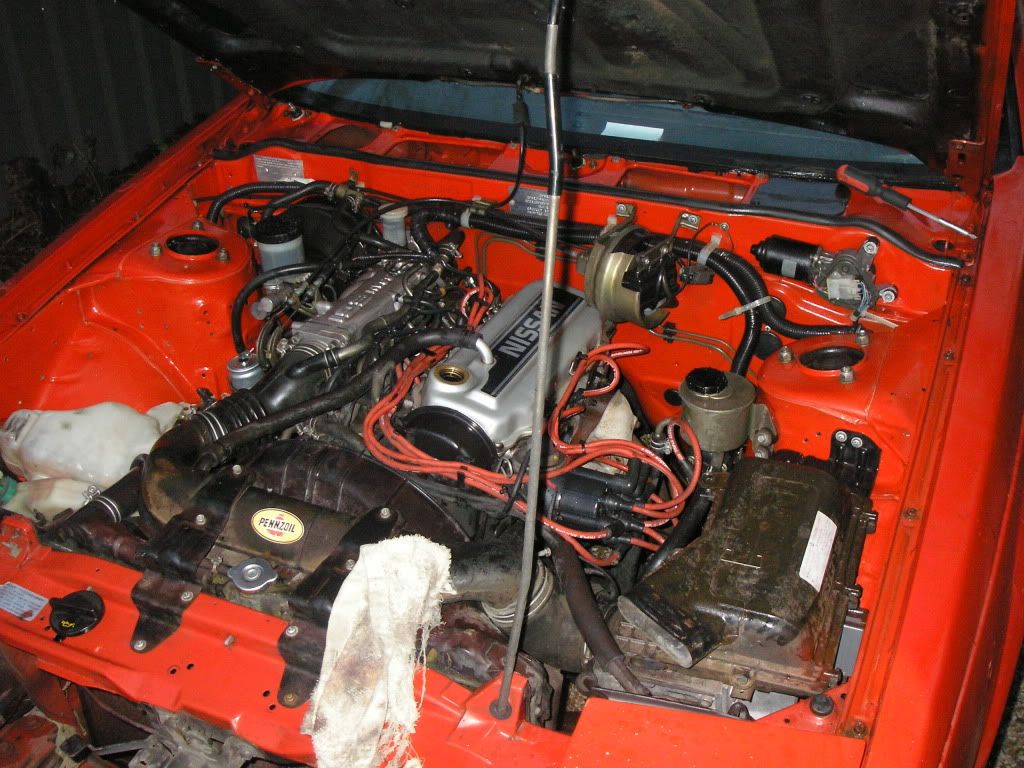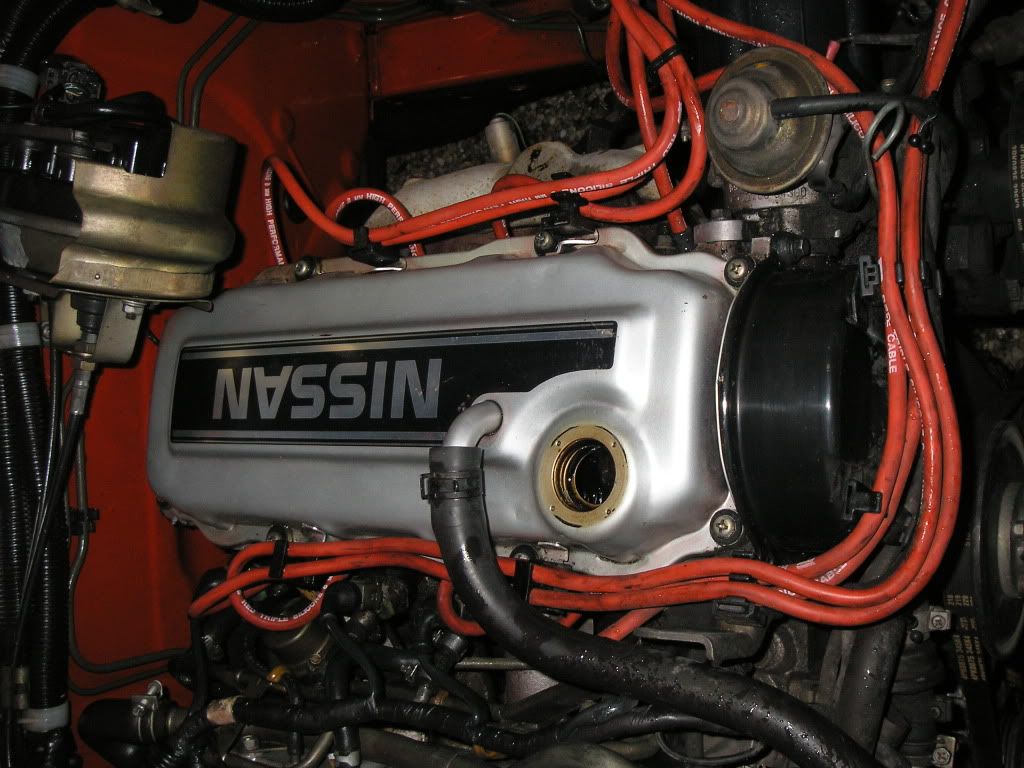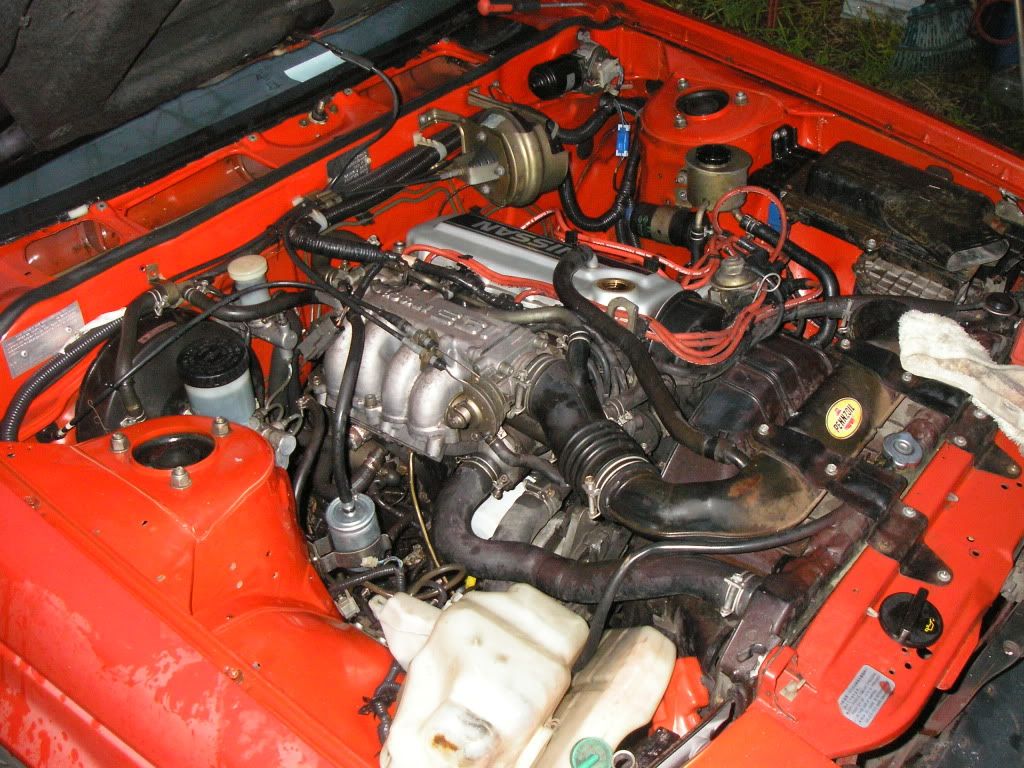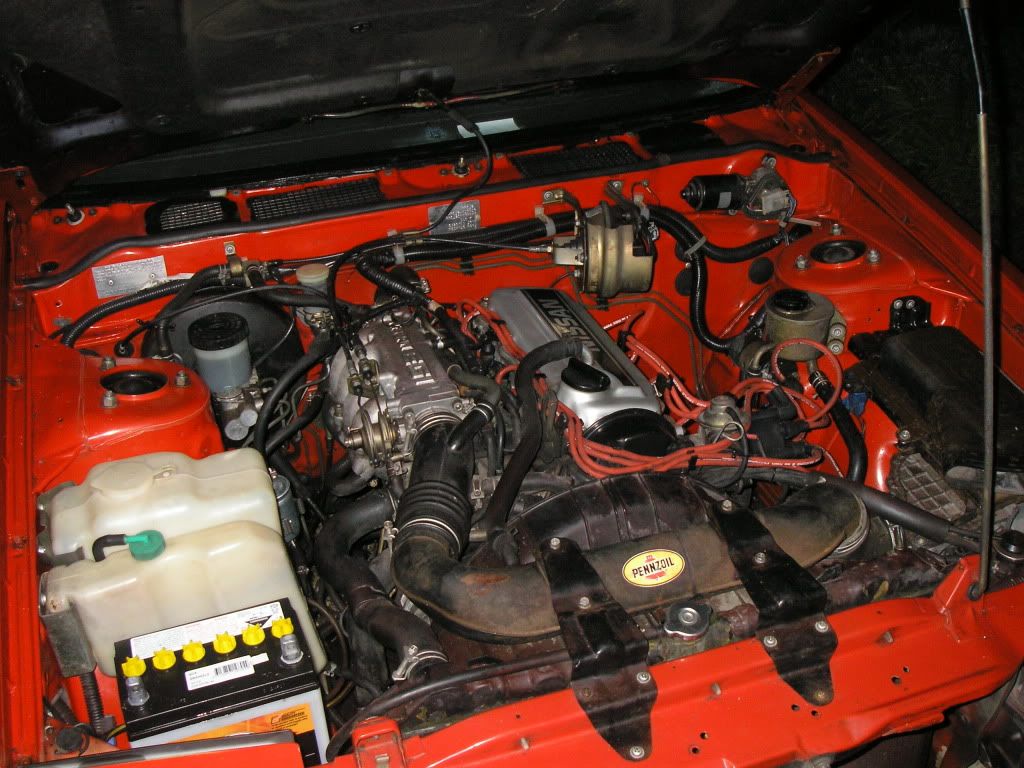 the engine bay is coming up really really well. all except for the intake pipes and the air box, they are both covered in surface rust, not worried as they'll probably come out.