Well guys/girls thought that I should start a build thread since I have been on here since May and havent done much to contribute.
Bit about myself first i guess, Im from Christchurch in New Zealand (AKA Quakechurch) and work for a Suspension Auto Parts outfit. Have had Subarus for the past 6 years know and had from Vortexs to Legacys/Libertys. Ive had my BC5 since May 2010, brought it for my birthday as I was getting sick of my EP82 Startlet. Got it for an ok price and it was all legal and running so i couldnt complain.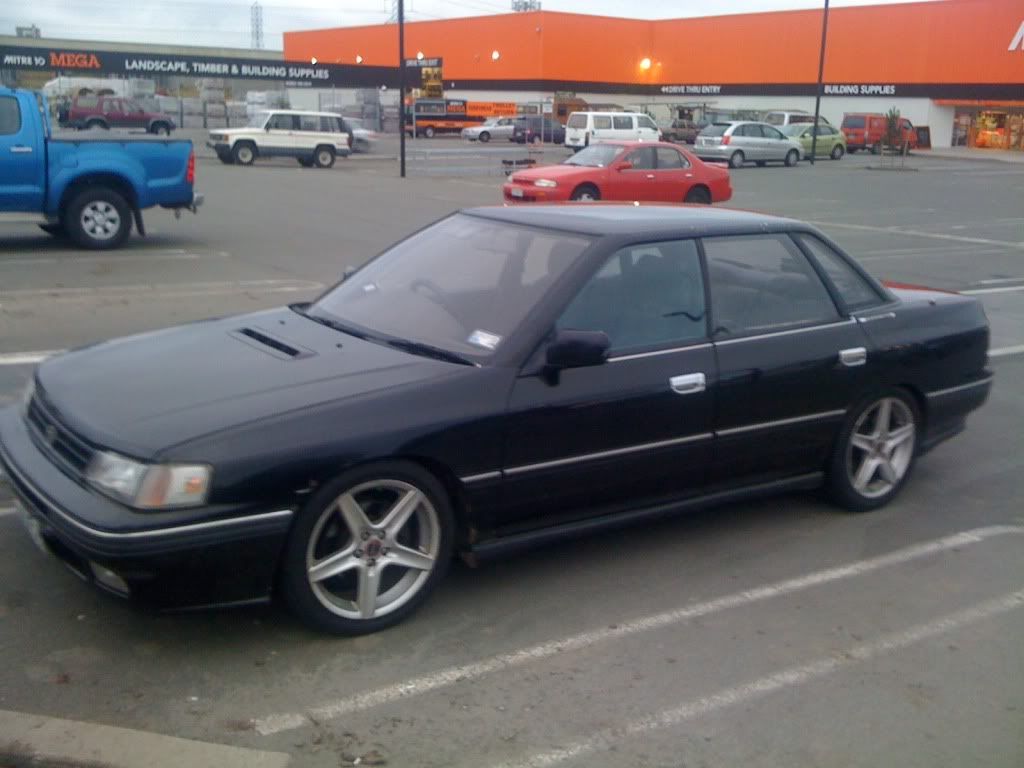 It was pretty dirty inside and out so a good clean was a must, got some new wheels, B4 twin spokes were my personal choice and also had to change the seats as they were WRX buckets that someone had bored out so you were basically sitting on the floor, so they went and put in some later model legacy seats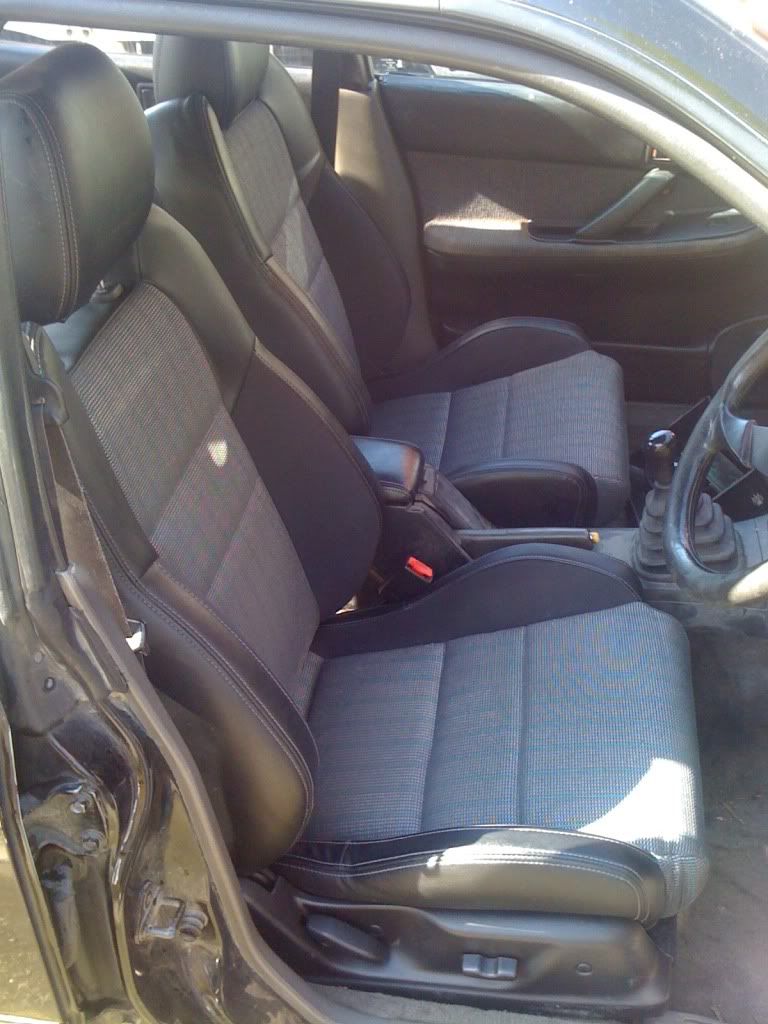 Sadly after 2 months of perfect running the electrical gremlins came out of the woodworks and started to cause havoc. Decided that i would have a look to see what was going on under the dash incase it was something small, yeah i really wish that i hadnt.
looks like there was an alarm in here at some stage and then was taken out and not well. then I got in the engine bay and found that all the the wiring going to the engine from the ecu was just cut and twisted together and then taped, im guessing that there was also some kind of aftermarket computer running the engine and they wanted it before selling the car.
So yeah i was at a cross roads, i would just get a new loom and put it back together and be done with it or I could repower the car while i had alot of the car apart. I decided on the repower in the end but it was how I was going to repower it that was going to be the next issue. Had a friend suggest a EJ257 out of the later model WRX and put a decent sized turbo on it and be all good, but I heard about the new generation of 6 cyclinder motors that were going in the later model legacys and tribecas. Did some research and found that they are putting out the same kind of power of a STI engine just without the turbo, which just sounded very very interesting. So did some searching and found one for sale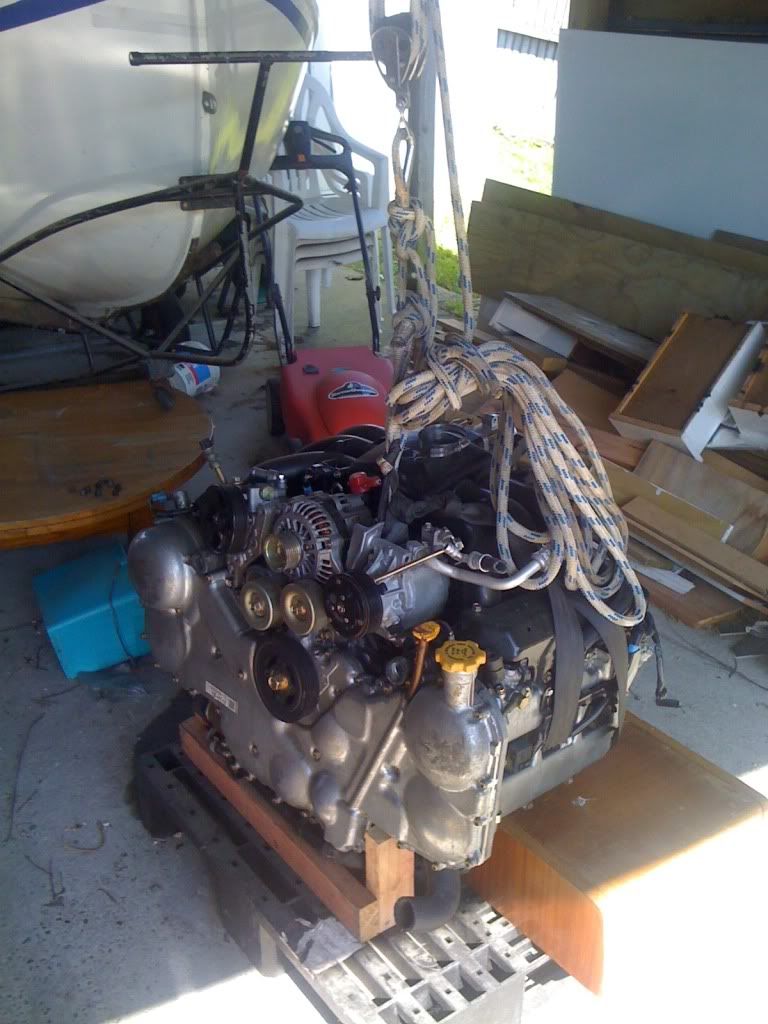 This is my EZ30R out of a 2005 BPE outback, has AVCS basically subarus VTEC but just on intake. So after sourcing the engine i thought that would be it just put it in and wire and plumb oh how i was mistaken. Had a phone call from a friend in Auckland telling me of a guy that has just had a V9 2005 WRX STI brought into the country as non compliable so was going to be stripping for parts. So I grabbed the DCCD 6 Speed box with matching R180 rear diff, Half shalfs, Brembos, rear hubs, rear subframe and STI 17' wheels.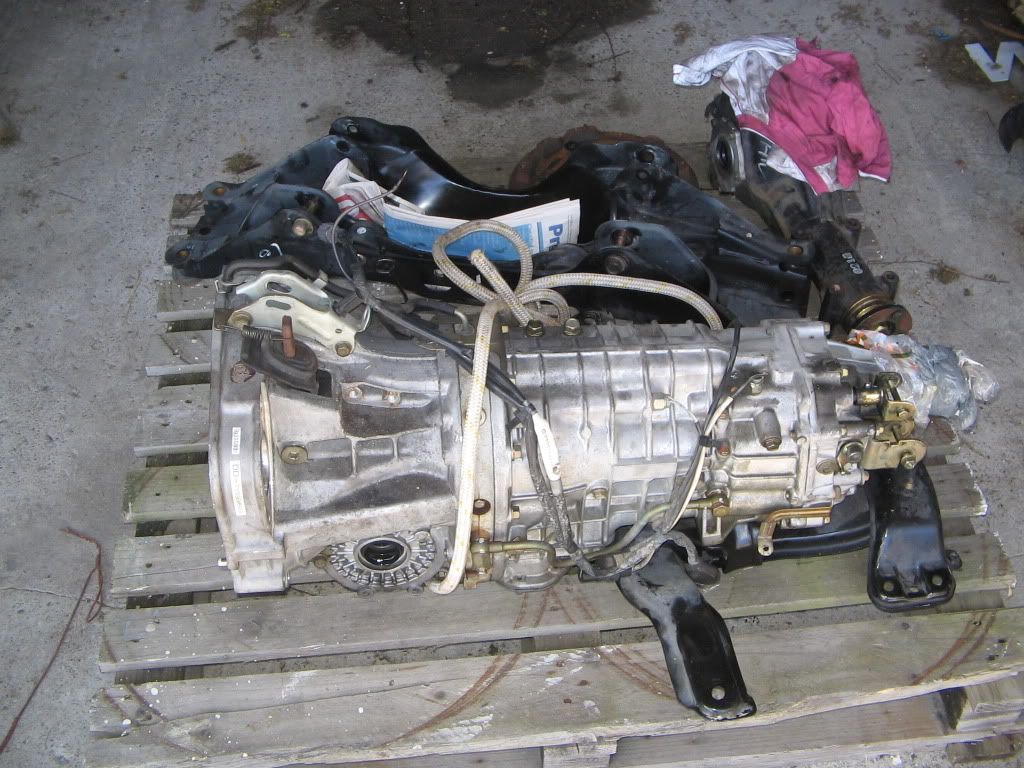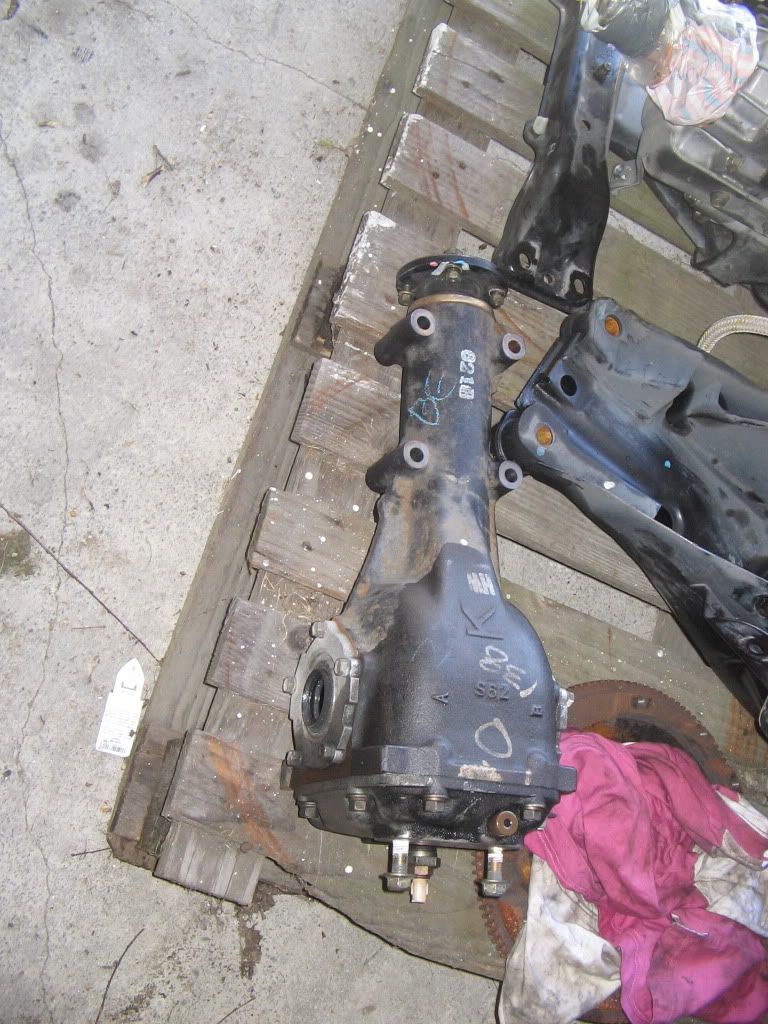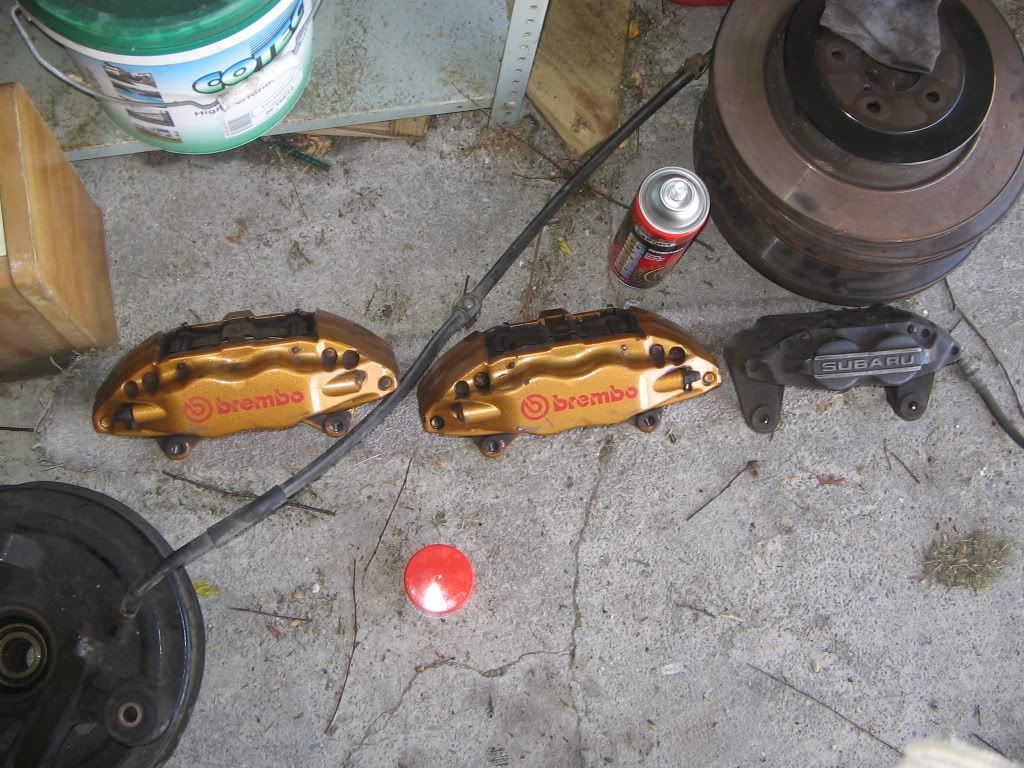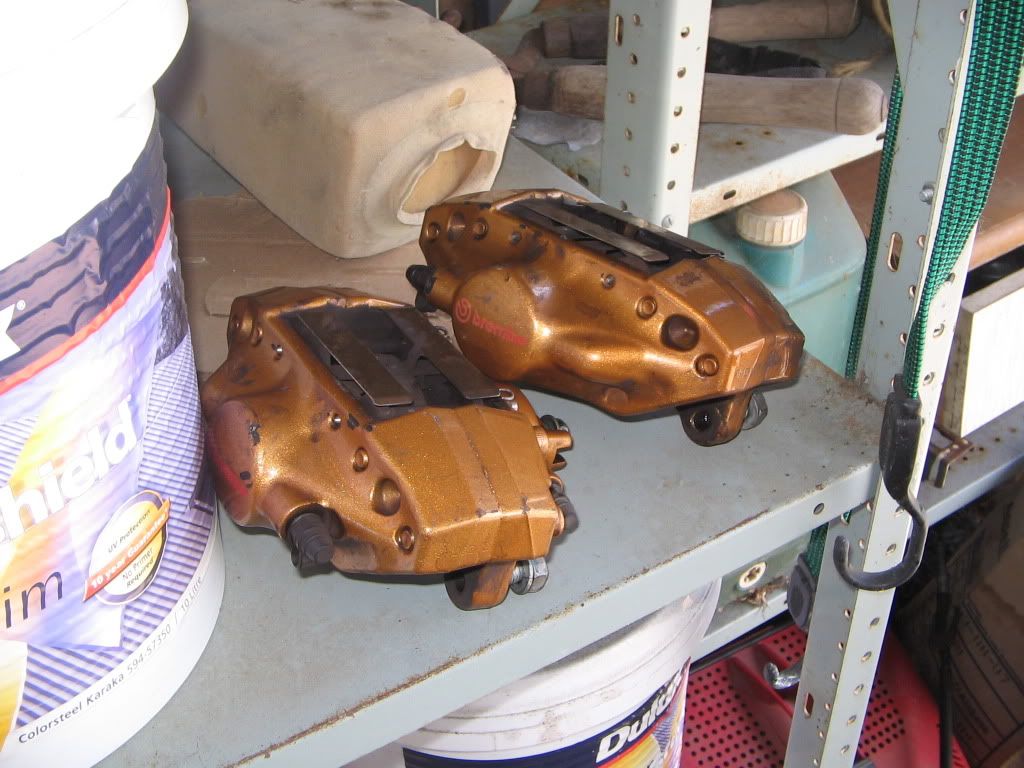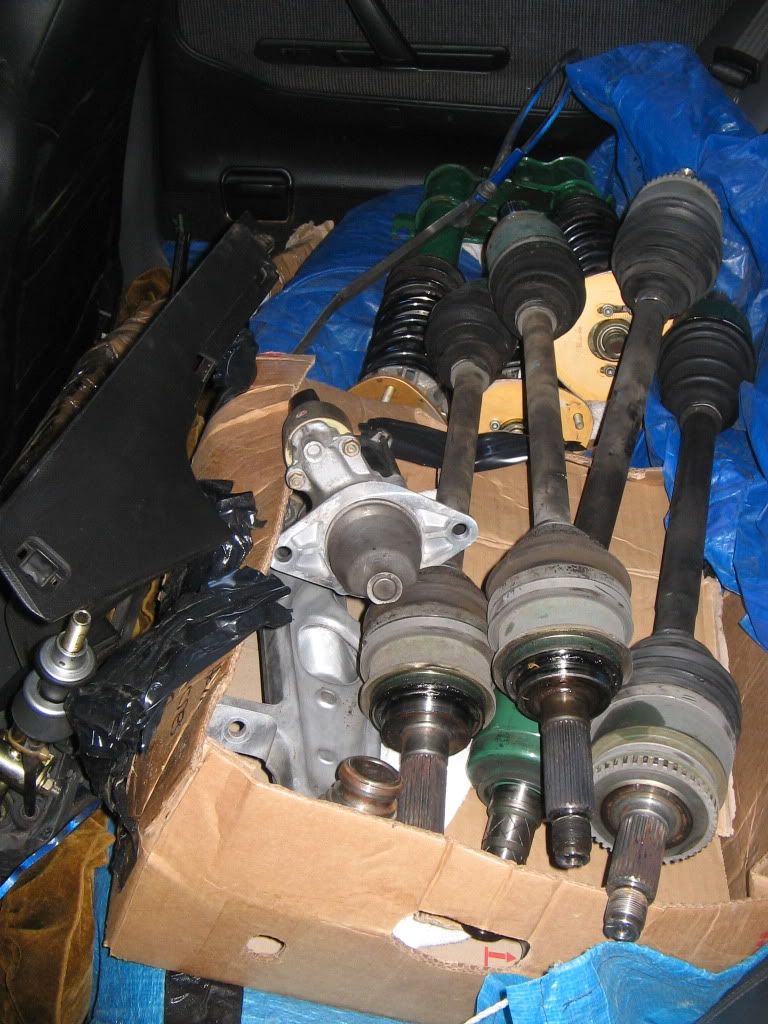 Everything was going great, until the big earthquake that we had in February. The car had damage and some parts got damaged as well
The Car was orginally leaning up agains the wall after the quake, so was a dam good shake, after i got it back on the ground and some wheels on it, it was time to move it out of town so a safer location.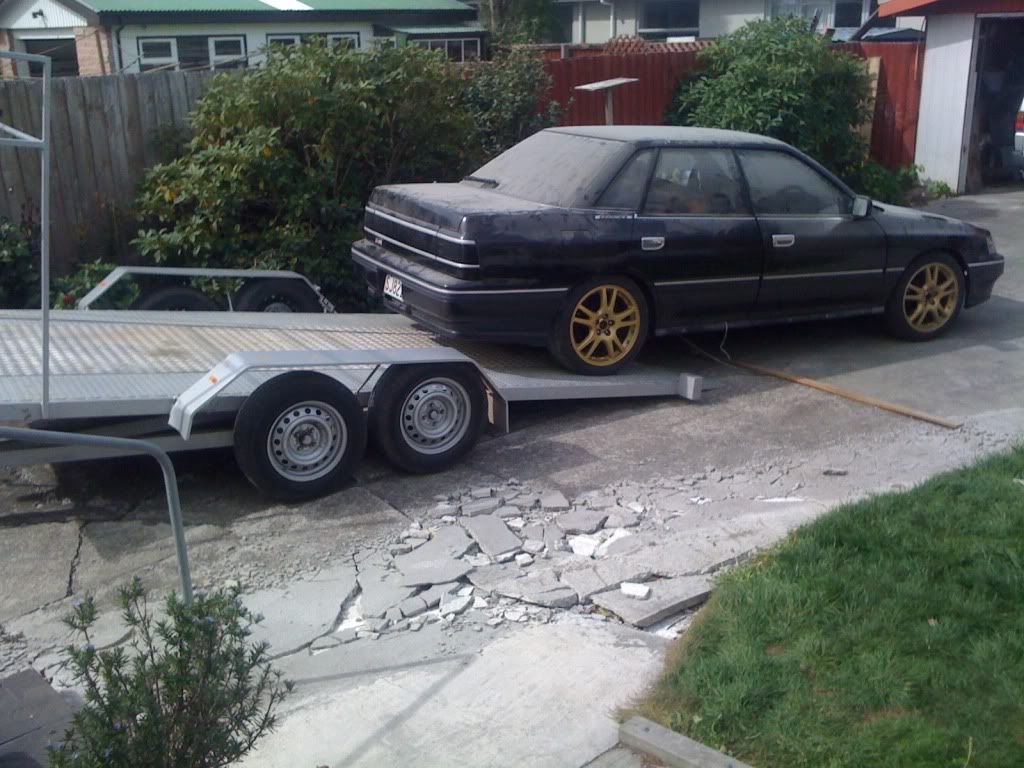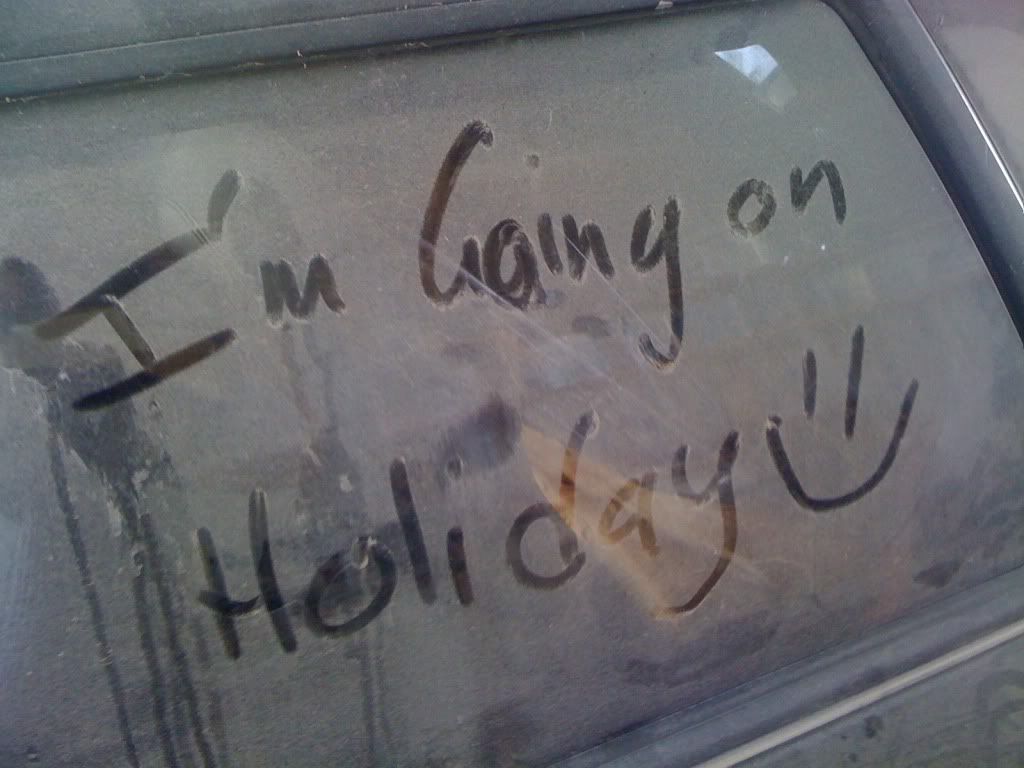 So now that its at its new home 60km out of Christchurch or as we call it the danger zone, I have to get onto getting more and more parts and putting more parts onto the car. I have to get an aftermarket ECU to run the AVCS as well as the 6 cyclinders so went and saw the local Link suppliers that I deal with through work and got a good deals on a few.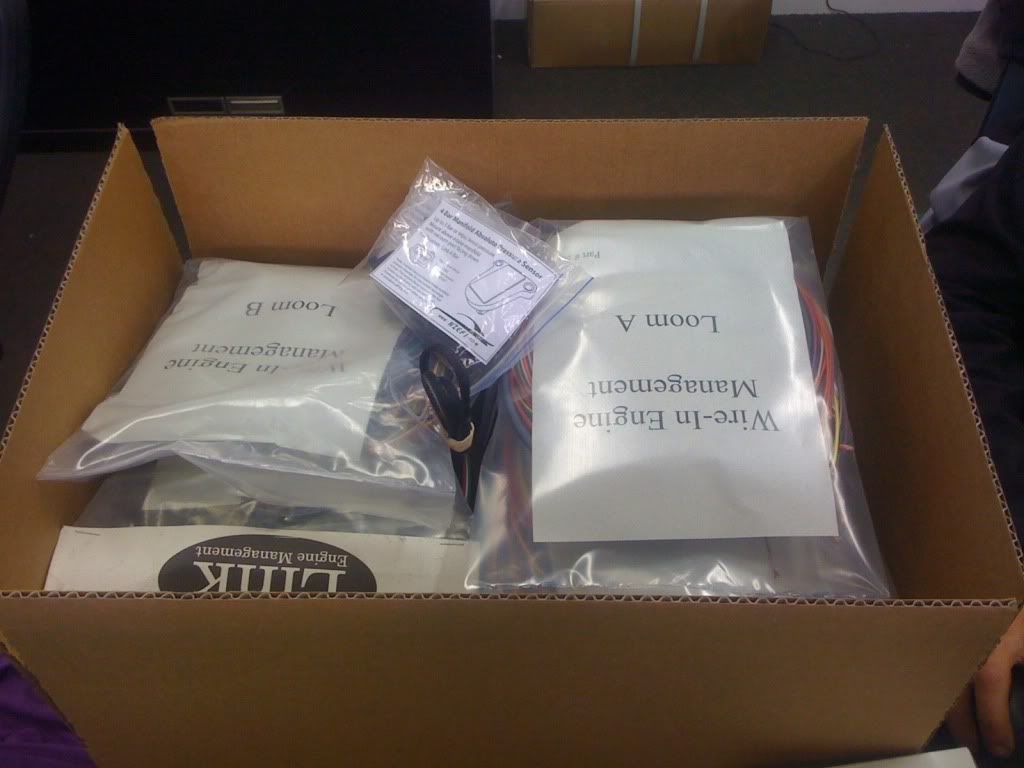 So after getting the brain, i got onto getting the suspension and brakes sorted, got a set of teins for it as they were going to be the same kind of money as bilsteins out of the later model legacys.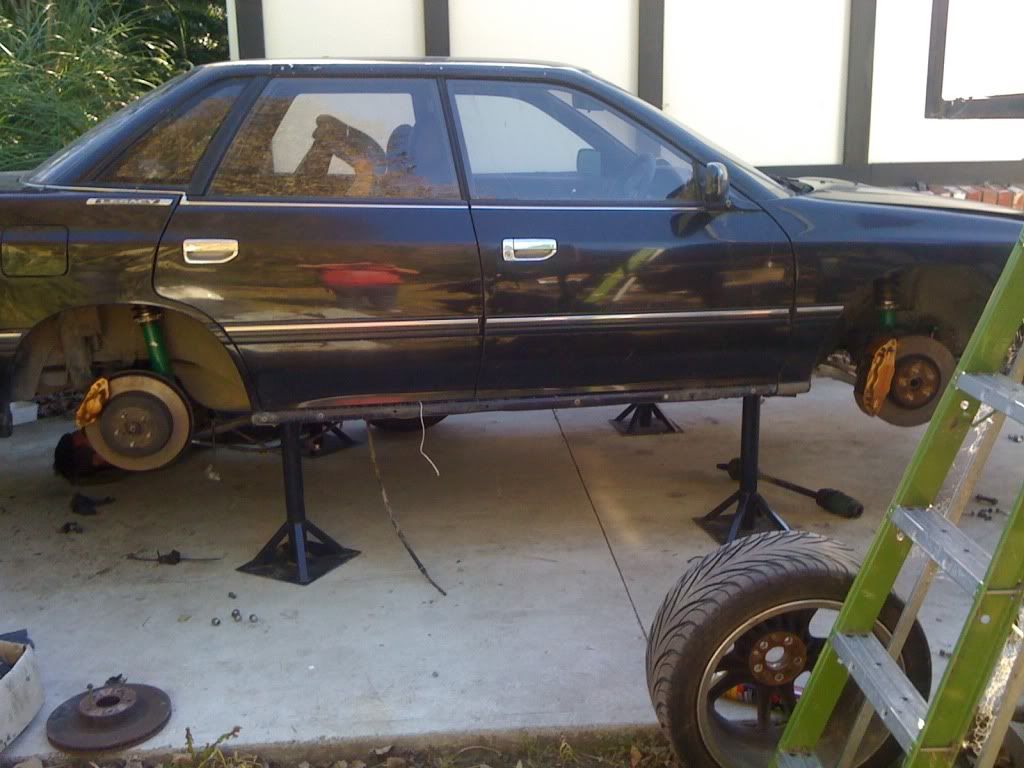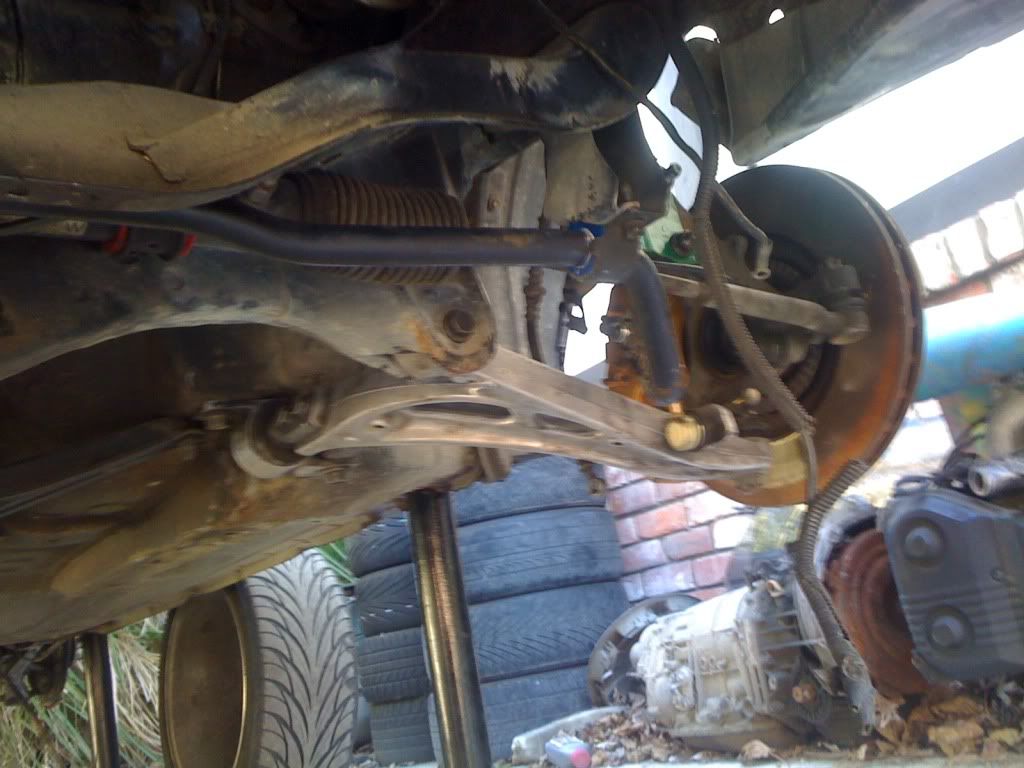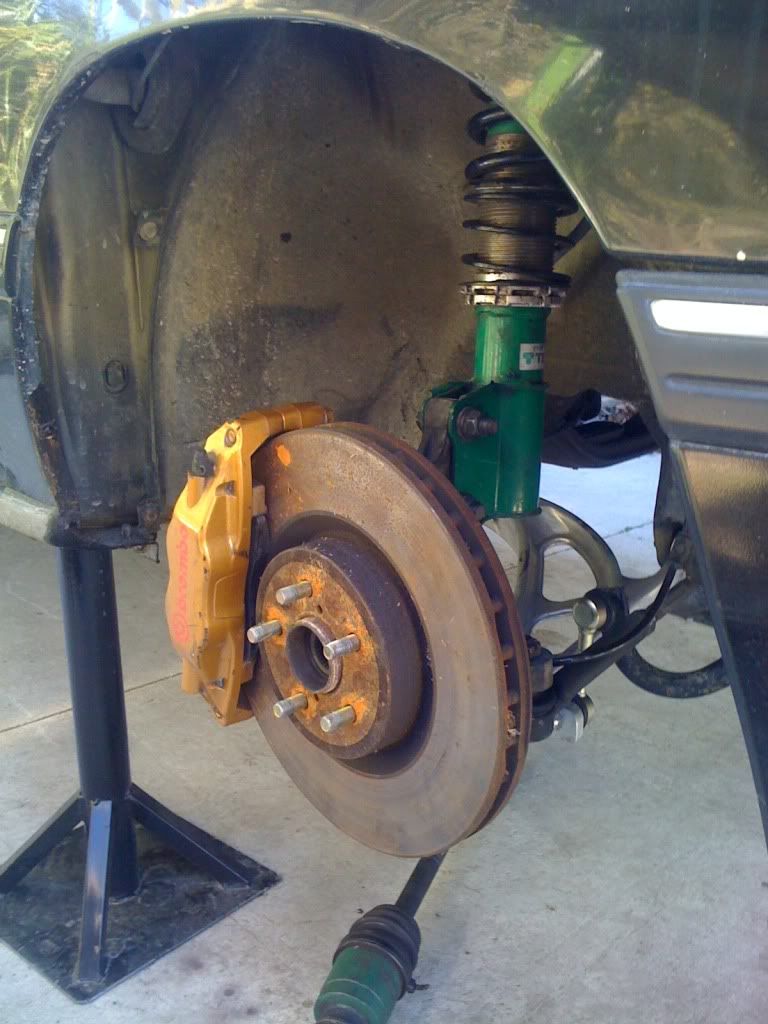 In some true Mighty Mods styles i had to make a custom shifter surround, but because of the 6 speed shifter it has a special kind of boot so i used a knife and a file to cut the plasitic on the original surround to suit the new boot.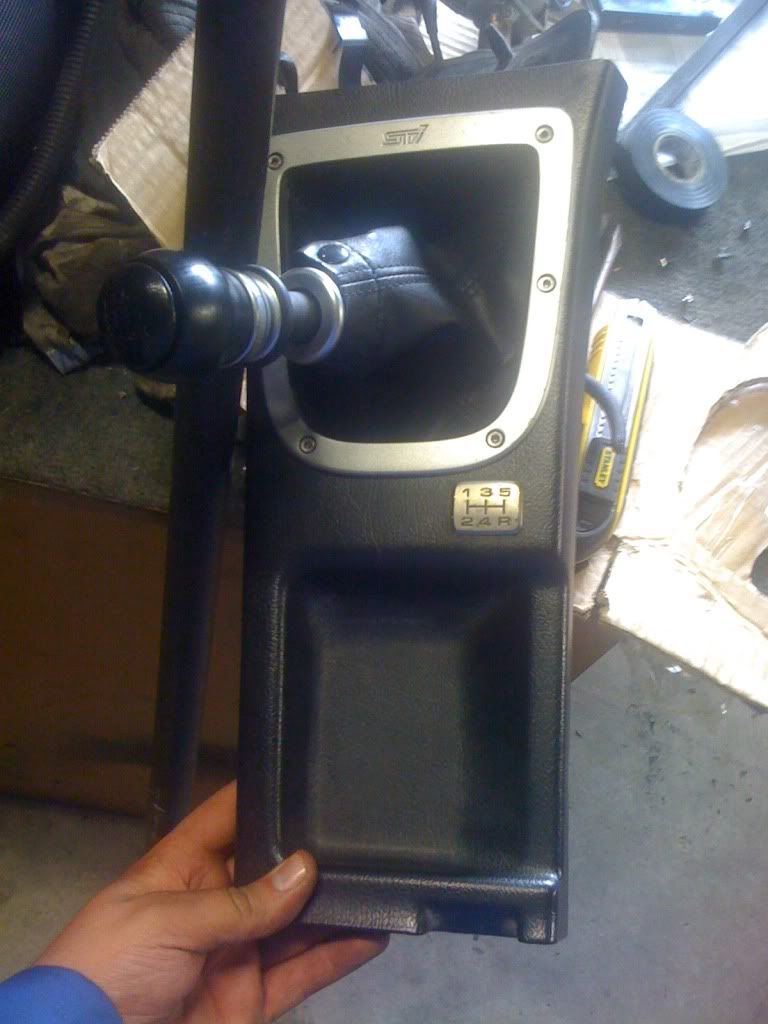 Looked good in the car tho. Later that month picked up some new wheels from a guy far down south so roadtrip to get them, in the end i got them and an autobox as well.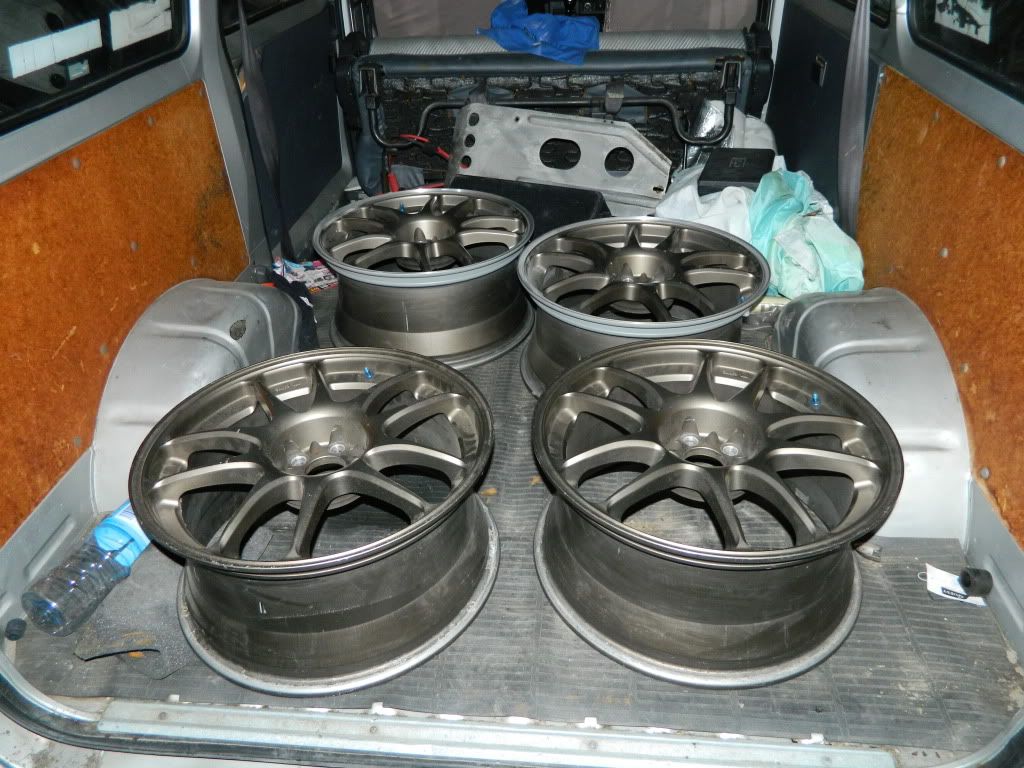 After months of collecting parts the engine finally made its way in, i had some turbos at home and just wanted to see what they would look like in the engine bay (TD07 turbos are just a little too big)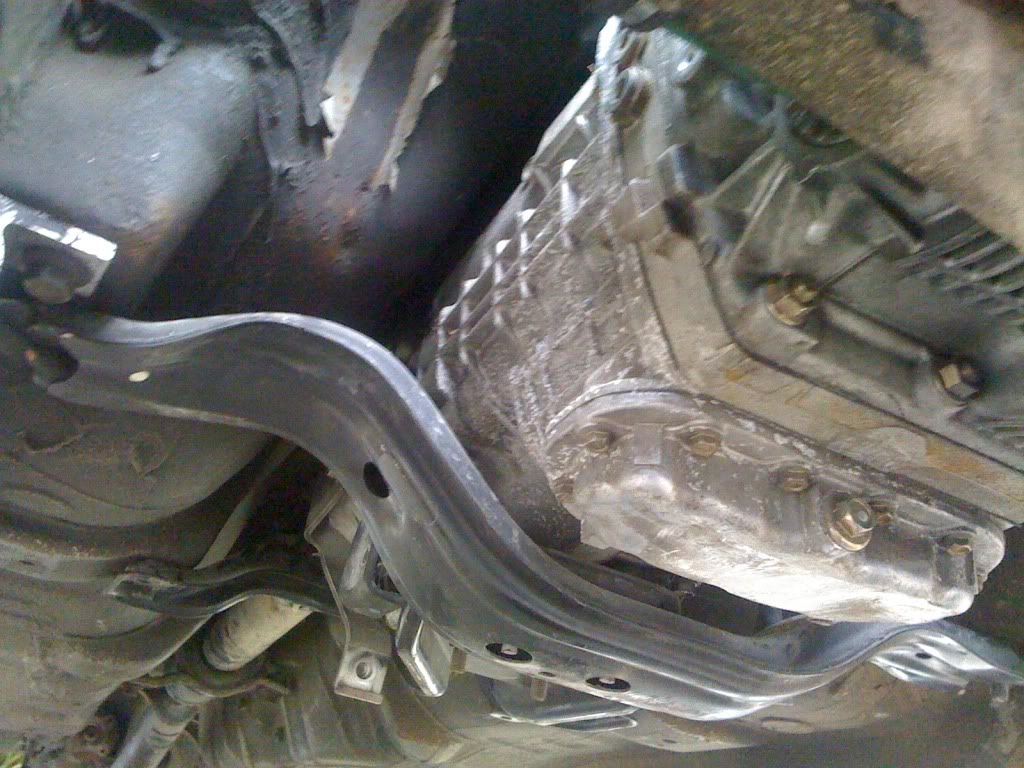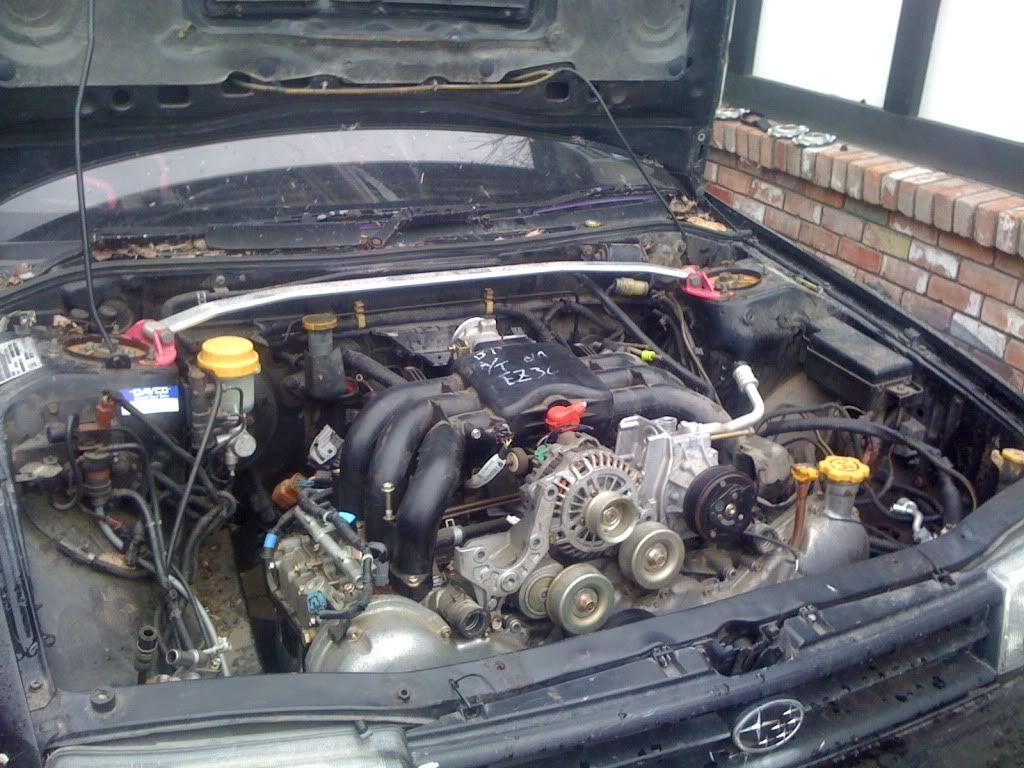 Its a tight fit in the bay but it does clear the chassis rails. Next was the speedo and the windup windows, because of the electrical gremlins in the car i wanted to change to wind up windows just for conveniance, found a BJ3 with a set of door cards and handles which i stripped down and cleaned up.
From this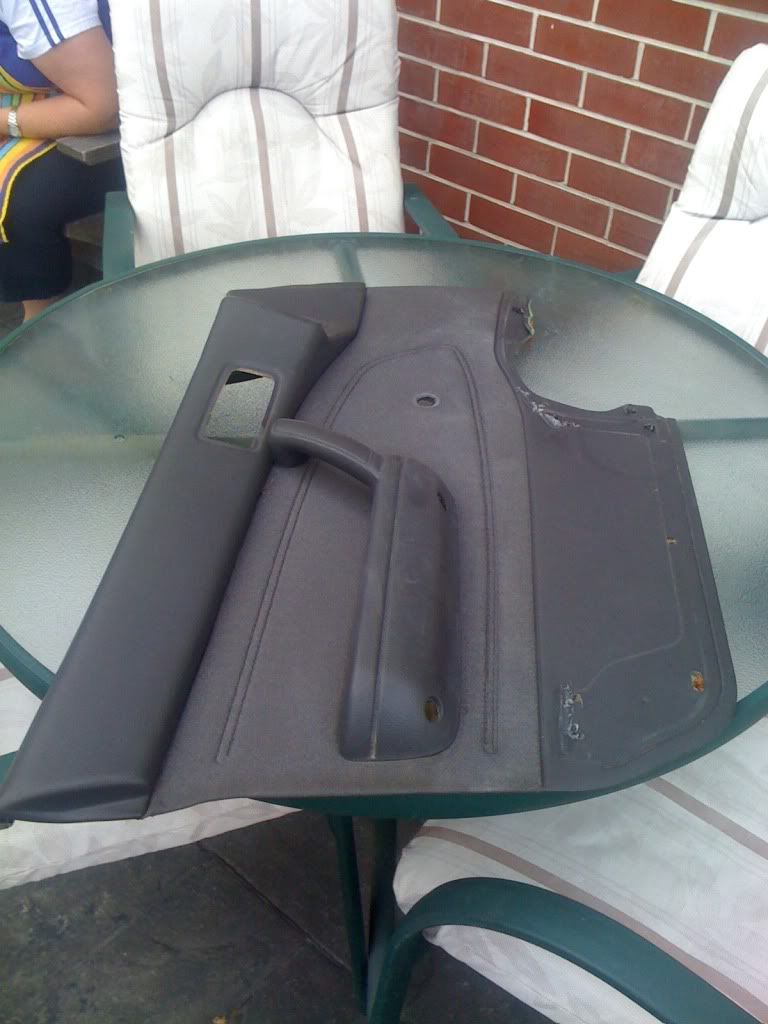 To this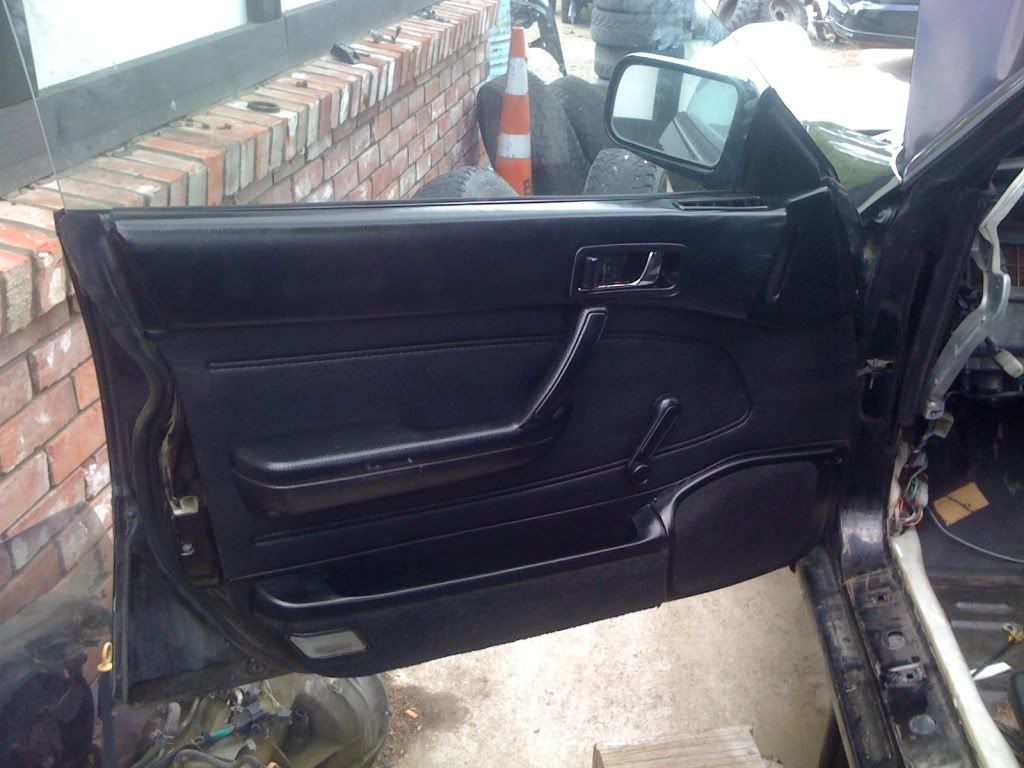 And the speedo is from a RS turbo liberty, but I really need a wiring diagram for the Liberty that has the electronic speedo as the RS legacy are all cable driven, the easiest thing would be to have a complete dash loom from Australia but I havent found anyone that has anything.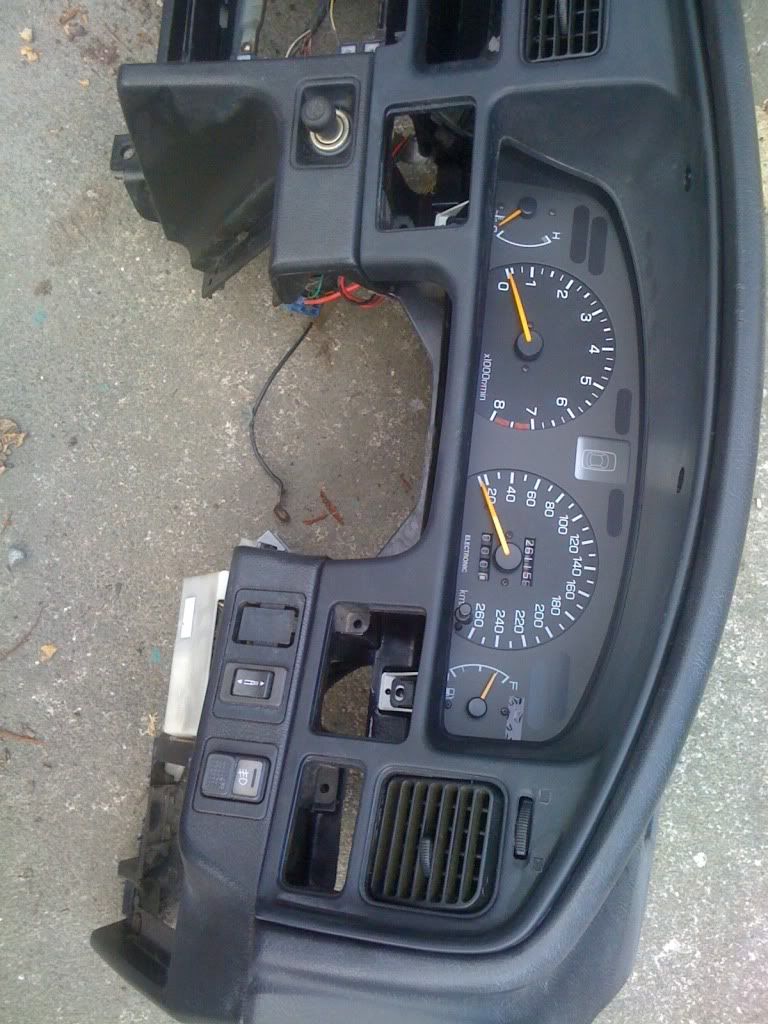 Finally this is where im up so at the moment, got the rear diff modded to fit the BC driveshalfs because of the different bolt on pattern as well as paint the lateral arms and fit the 24mm swaybar and then sway bar brackets to a taller mount so that they clear the spare wheel bay.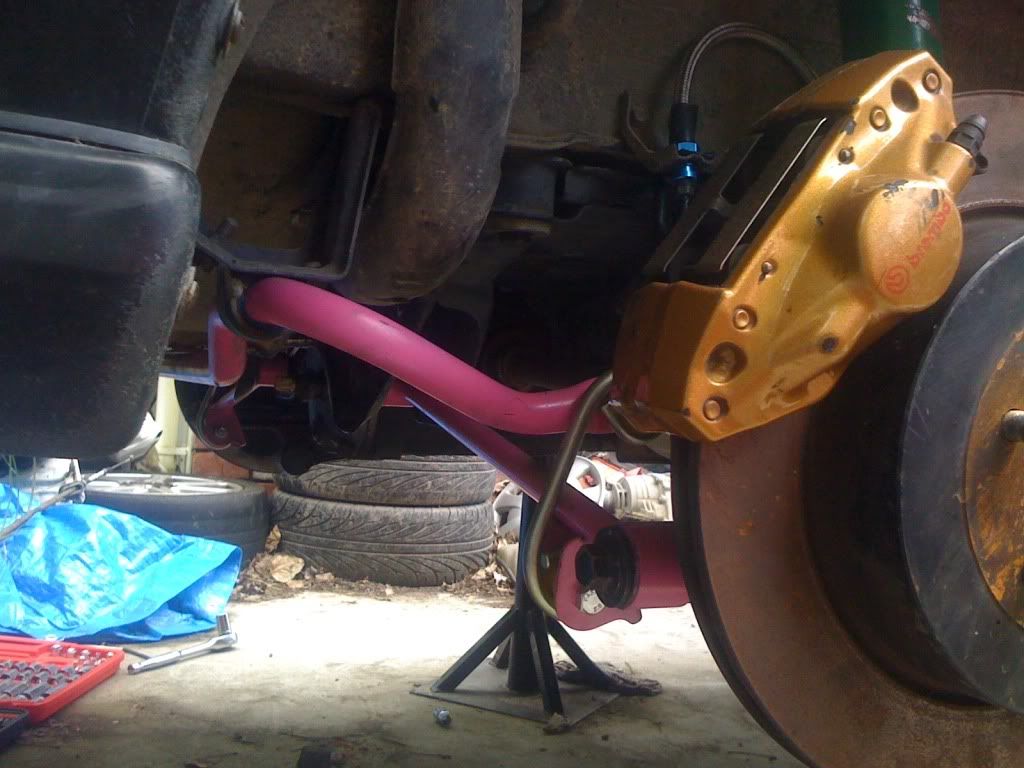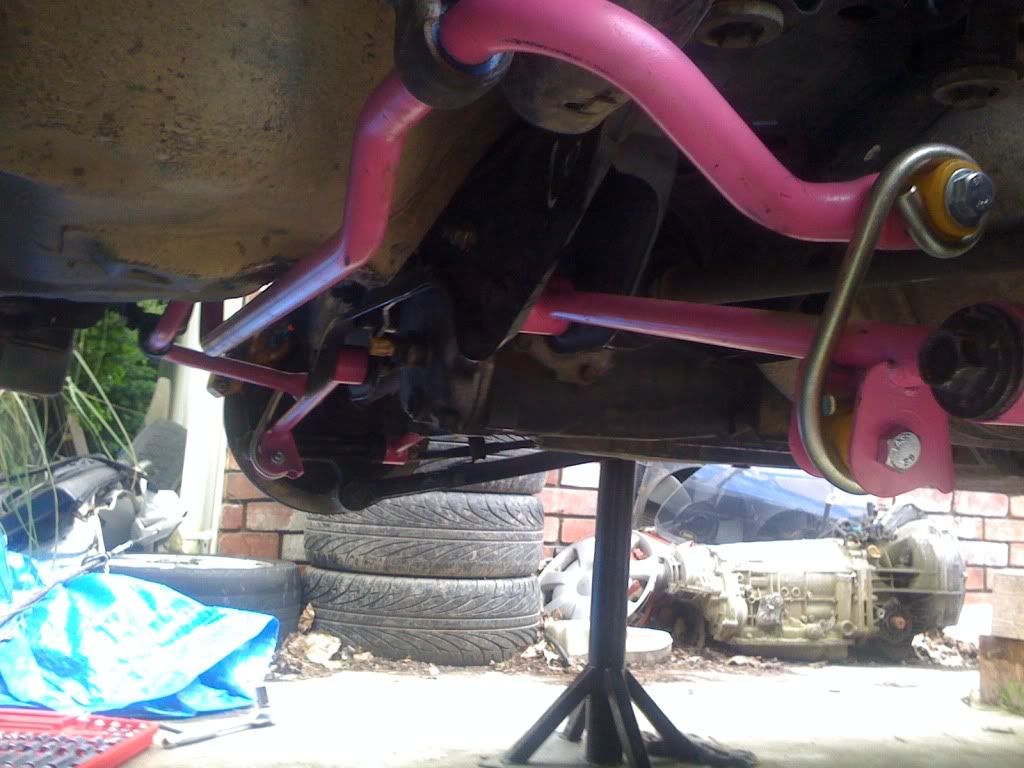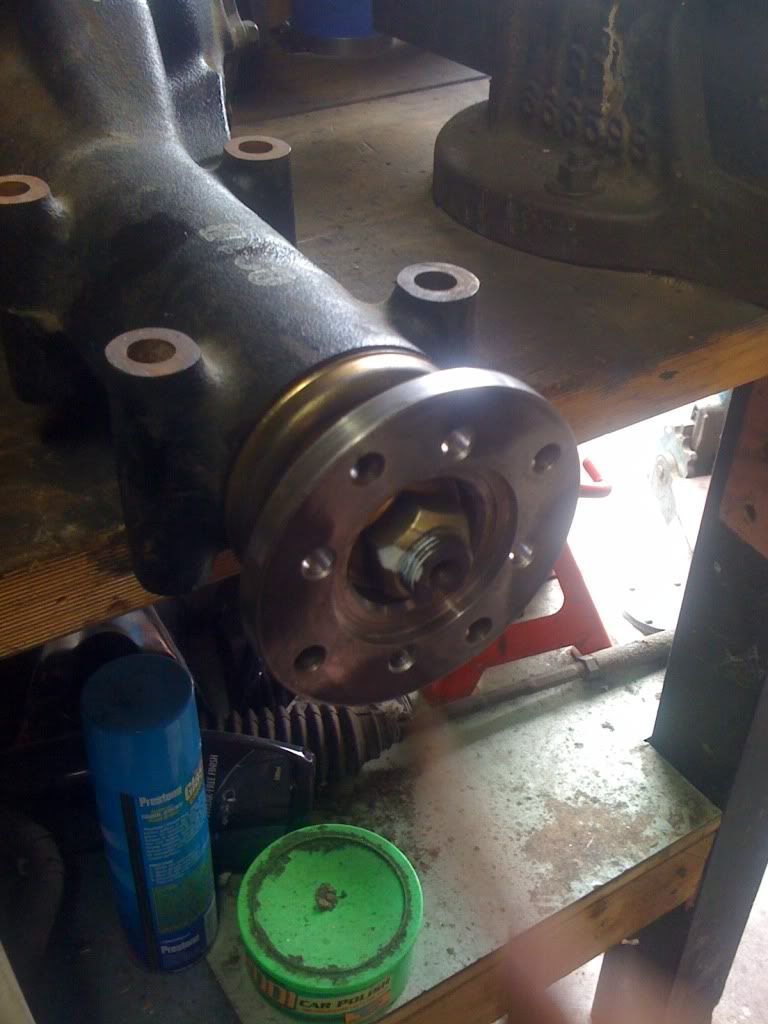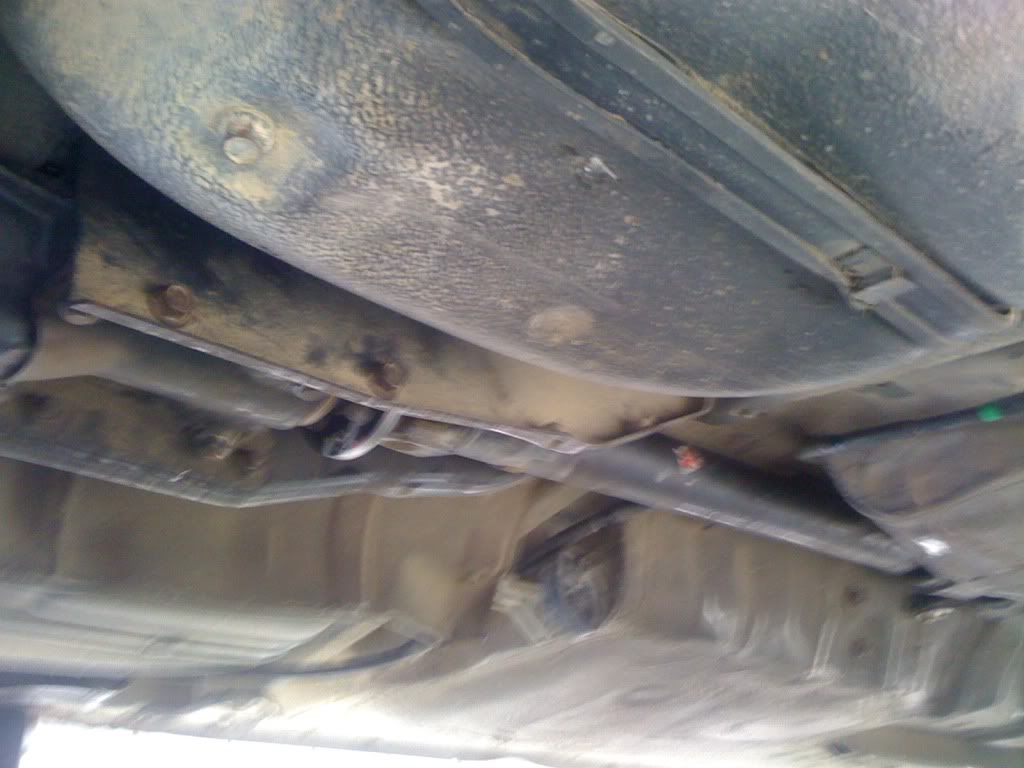 Also got my alloy radiator that has to be shorten and new pipes have to be added to the top for it to work with the engine.
There is lots more that I have missed along the way but for now this is what I can remember.