Hi there!
My name is Dmitry, im from Russia
5 years ago, i bought old bmw in junkyard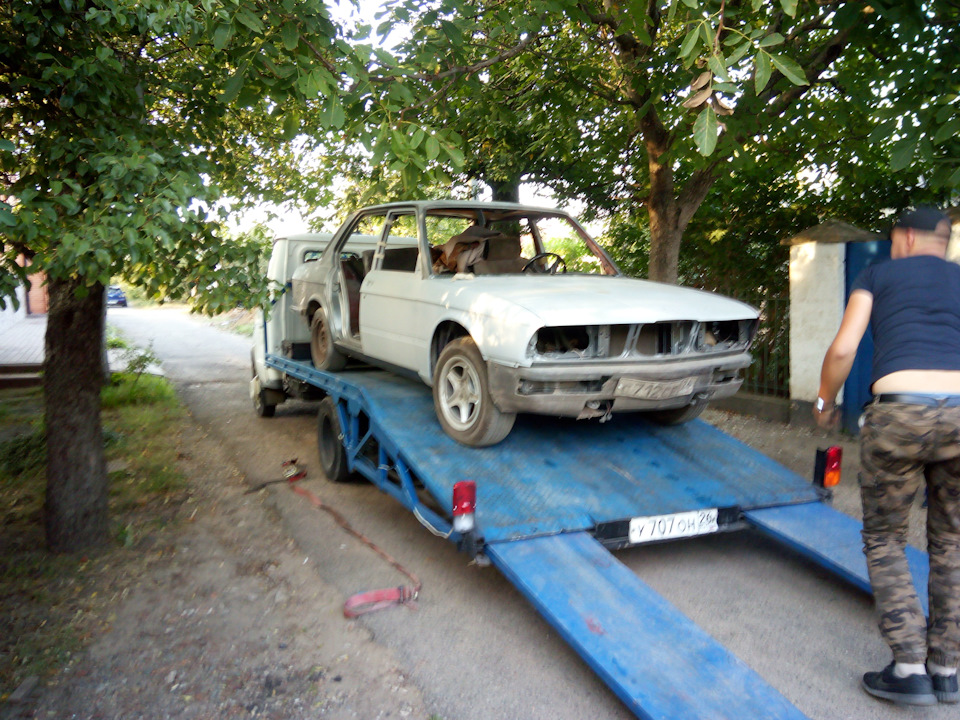 i fixed and repaired this bmw and had install air suspension with pilish wheels
2 years later, i understand what i must realise my old dream, a VTEC BMW
I bought hks coilovers and J32A2 engine from Acura TL TypeS. Its V6 3.2L engine with 260hp
I rotated intake to 180 degrees and remove stock hondas power streering, comressor, and install stock bmw power steering with hondas compressor pulley wia welded adaptor
after it i installed flywheel, cluch and starter from russian ZMZ engine and made gearbox adapter plate
i wanted to move engine forward, because i didnt want to move brake booster and i need space for thermostat
that is why i bought cardan from bmw e32, its gave me about 12cm lenght more than stock
to connect e32 cardan and e28 reducer and gearbox, i bought adapters
when i put engine into bmw, i understood what i need to weld subframe, and then my friend welded gearbox mount too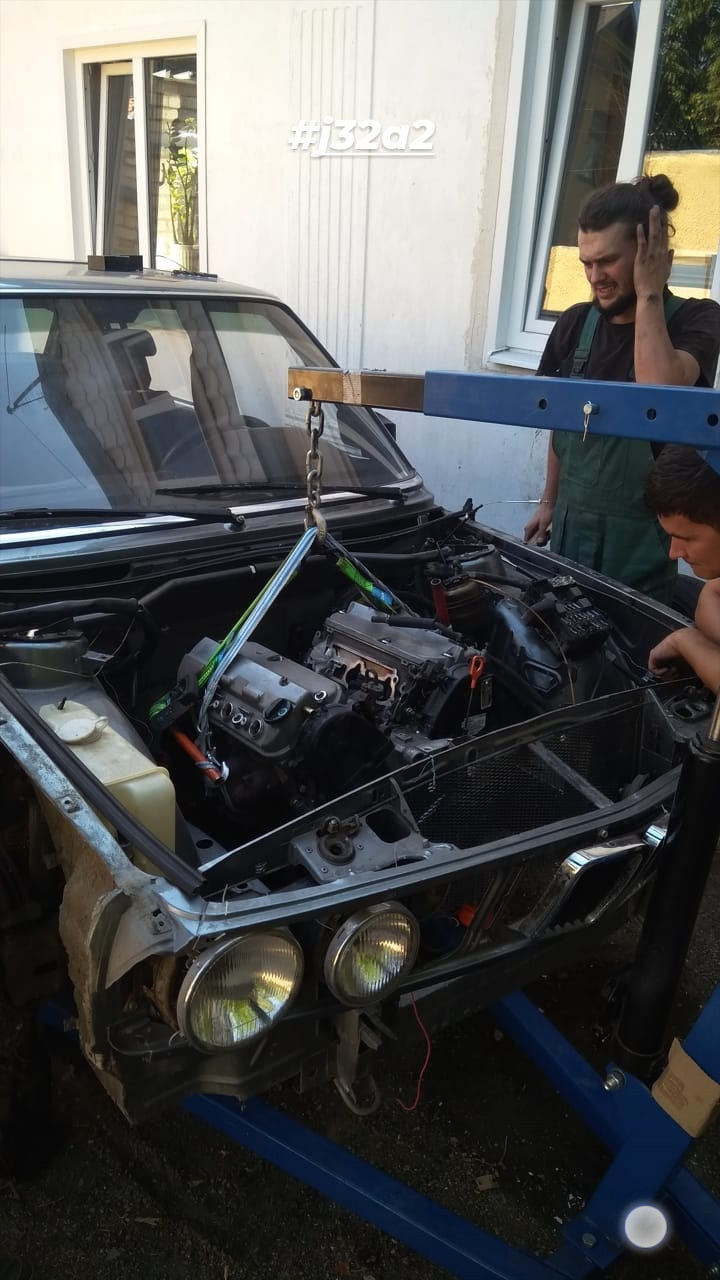 after it i connected new ecu to bmw wires, installed coolant pipes, radiator and thermostat
last step was power streeting. Stock reduced was balk into egine and this is my i bought jdm bmw e46 power steering and mounted it to subframe
when i remade steering arms, i removed bmw from hijacks....
it was fiasko
at first i have wery small streer angle
and second... no commets
i raised coilovers and powersteer was 3cm from ground
after it i had a first ride
now i need to weld exhaust and engine pallet to raise power steering