For once, a hopefull "proper" meet in Holland. We dutchies are starting to show up more and more at this forum, and as nobody seems to be pulling the robes, I'll pull it.
The idea that was swerving in my head was to meet up in
Thialf - Heerenveen
at a Saturday or Sunday morning. After somewhat a hour or 2, a possible cruise sets in on a not-so-random-road through Holland. The route has yet to be picked, but I know a few nice dikes and roads through Friesland and Overijssel. And maybe, if there's animo for it, ending the cruise at a restaurant to finish the cruise with a full stomach.
As I don't want this meet to happen on the last minute, I was thinking of a Saturday or sunday at the end of July, or beginning August.

Sunday, 11th of August

Okay, I need a little list of people who are definitly coming, and people who do want to join a diner at some restaurant (this so I can see if I can find a nice restaurant and reserve for us.)

Meet + Cruise + Diner:
- Johan (+ 1 passenger)
- Krischan
- Zecke
- AlexanderB
- NOBIN

Meet + Cruise:

- LeonL (+ friend)
- Geintje2
- _Drake_
Total: 9

All in: 6
I'd say, pick a date, post it, and I'll work something out. Let me know if you like the idea of adding a cruise + diner to the meet (- Wich does mean the meet will have to start early on the day)
Don't forget however, .. Get your friends with you aswell!
I do not want this meet to be posted on any kind of social media. This to prevent people showing up that are going to mess up the meet.

This will most likely be the route. Quite a few nice narrow corner-y roads.
+- 65km - 1.5hr tops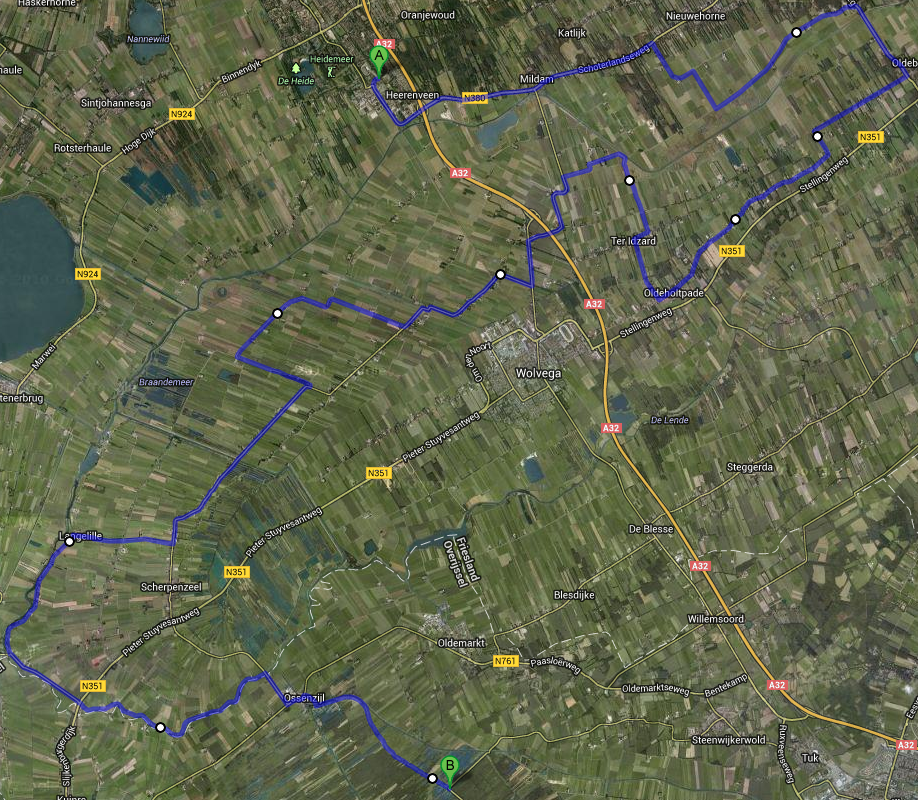 +- 56km - 1hr and 10 minutes aprox.