Good to see the new forum up!
Here we are again!:
1994 Nissan Pulsar SSS Japspec (CBU)
Colour: Gunmetal Grey with Silver Flake
Mods:
GTIR frontbar with Foggies
17' Advanti Rims
Lowered on King Super Lows
Hurricane extractors to 2'.25'' pipe with 4' Tip
Clear Side Indicators
Blackspec Headlights & Corner indicators
Blue LED Dash
Red Rocker Cover
Soundsystem:
Cadence DVD headunit
Cadence 6.5' Splits upfront
Boston Audio 6.5' Splits in the rear
Pioneer 12' Sub powered by Cadence 2Channel Amp
Mods to come!:
Change soundsystem so speakers are running off current amp and change the sub to twin 12'subs powered through a monoblock
Paint Calipers bright green!
CAI & Pod Filter
All my photos are thumbnails to bigger pics, so click for a closer look!!!
Car without foggies or new lights: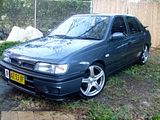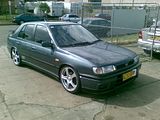 17's: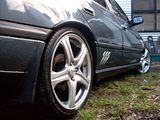 Engine Bay: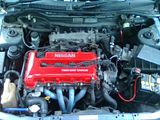 Foggies:
Blue Dash: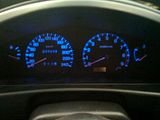 New Lights: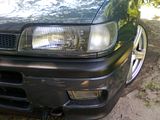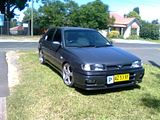 So this is a shortened version of the progression of my old one from the other site, will keep updating it!
Cheers,
Buster