UPDATE!
Just messing with this Idea. It was to make a template of the word Calibra that fits over the 3rd brake light so when the brake is applied.. the letters C, A, L, I, B, R, A, shine up!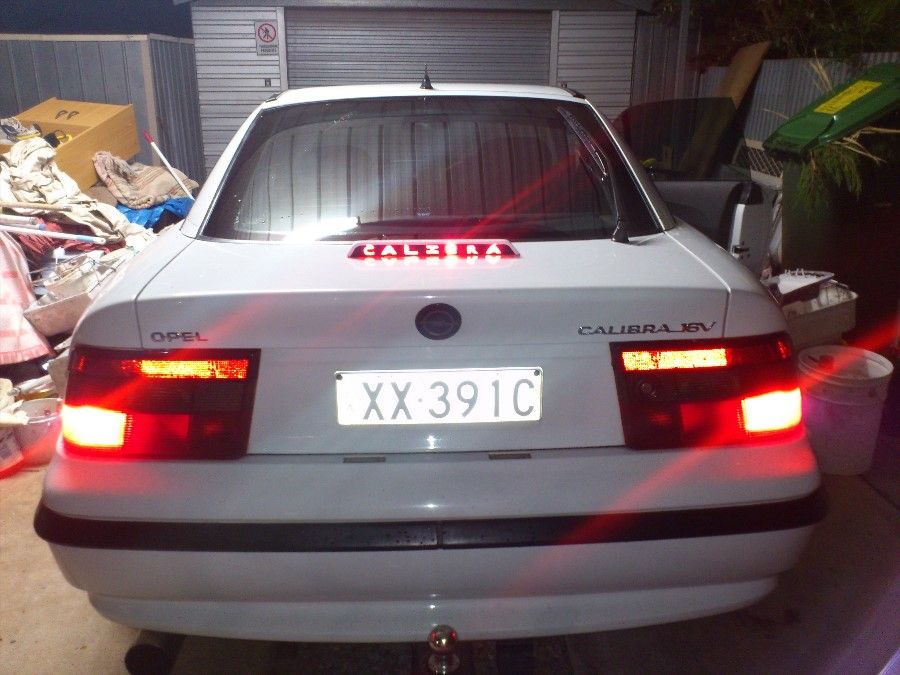 I simply used black paper as a template, drew the letters, cut the letters out with a stanley knife and presto! An hour of fussing around, designing, cutting and fitting.. we have a rough copy!
Would probably have to laminate the paper so it doesn't get wet when it rains.. or Im thinking a same design but in black acrylic/plastic.
Like I said thought I'd give this idea a crack! It almost came out as I imagined..