So I got my project car the other day and needless to say, I'm pretty excited. Got lots of plans for this car, starting with taking it back to a stock look, and then tastefully mod it and hopefully do most of it on my own or with mates... that's the plan anyway.
On to the car though:
It's a 1994 Nissan R33 Gts-t Skyline (series 1), black in colour and has some mods on it already. But to the pictures...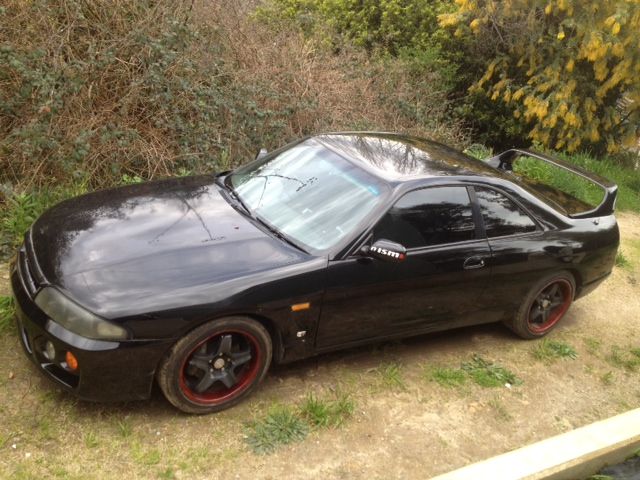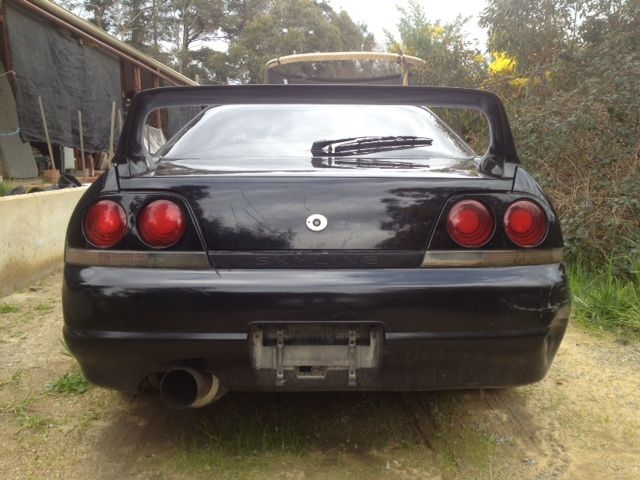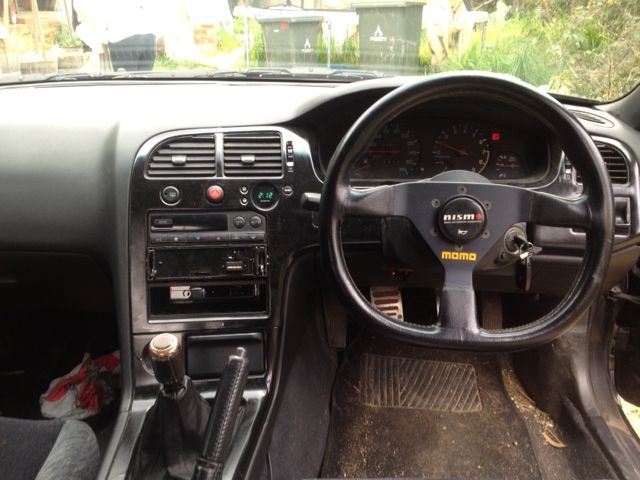 All these pictures were taken the first day it was technically mine.
The interior is in need of a bit of repair, but not to a ridiculous extent; mostly wear and tear stuff from age. Driver's side door innards (whatever that's called), passenger side electric window switch and clean up would do most of the obvious stuff.
The electrics in the car are lacking unfortunately. A bit of dodgy wiring from the previous owner and more wear and tear will require me to pretty much take a look at everything inside the car and most likely re-do it or fix it in some way. But the car has power to all necessary accessories.
And most importantly the engine. RB25det w/ 110,xxx on the clock in pretty good condition. It's been sitting around for a while so a major service is in order, flush everything I can and safeguard the important part of the car from avoidable faults. Still goes really well, but has a lot of potential still. Taking off some of the previous mods and replacing them and cleaning the lot.
What do you think of it?