1995 Subaru WRX
My cousin brings JDM cars into Canada to supplement his income, so when I told him I was looking for a WRX, he offered to find something for me at cost. I gave him my budget of $6000, and he went to work. After about of week of him looking for something suitable, he found this gem. The car received a 4 overall, A interior, B exterior at auction with under 16,000kms on the odometer. My cousin decided to put in a bid of $1600 and see what happens....he won. Both myself and my cousin believed that it went for so little because it is an automatic, and after further inspection post-auction, we still believe this to be true, as the car is very clean overall and has the paperwork from Subaru to confirm the 16,000kms. My cousin was trying to fill a container, so I had to wait for him to find a few more cars or half cuts to fill it up before it was shipped over, but then we decided to go with RO/RO as he wasn't having much luck with the auctions. So about a month after we had won the auction, the car rolled onto a ship, heading for Vancouver BC. Some customs/bureaucracy misshaps and 3 weeks later, the car reached its new home.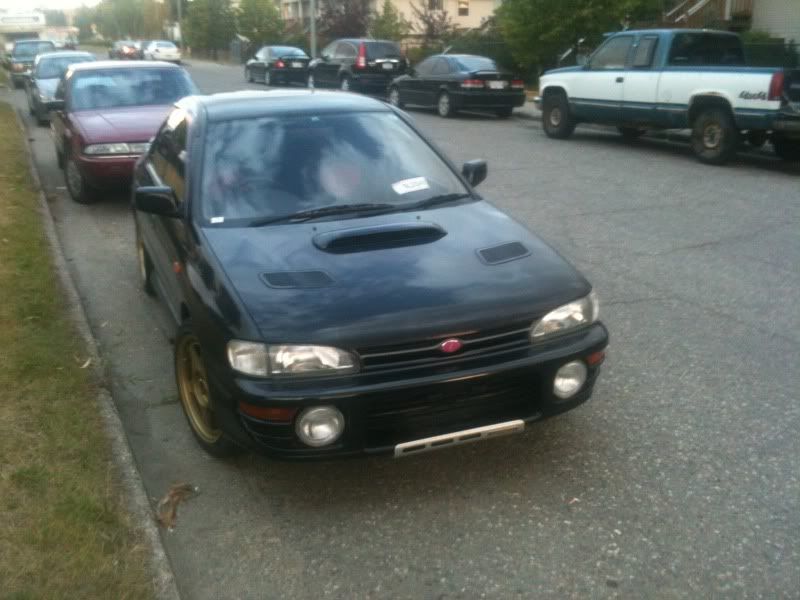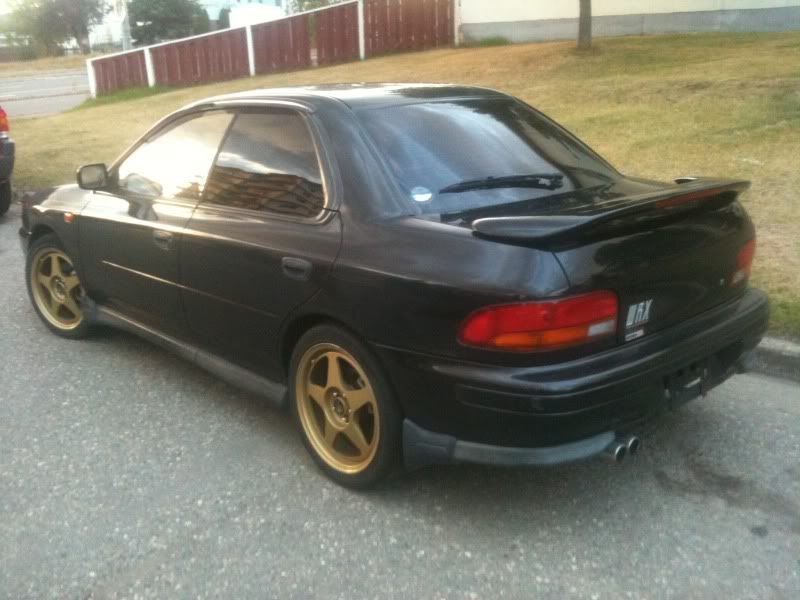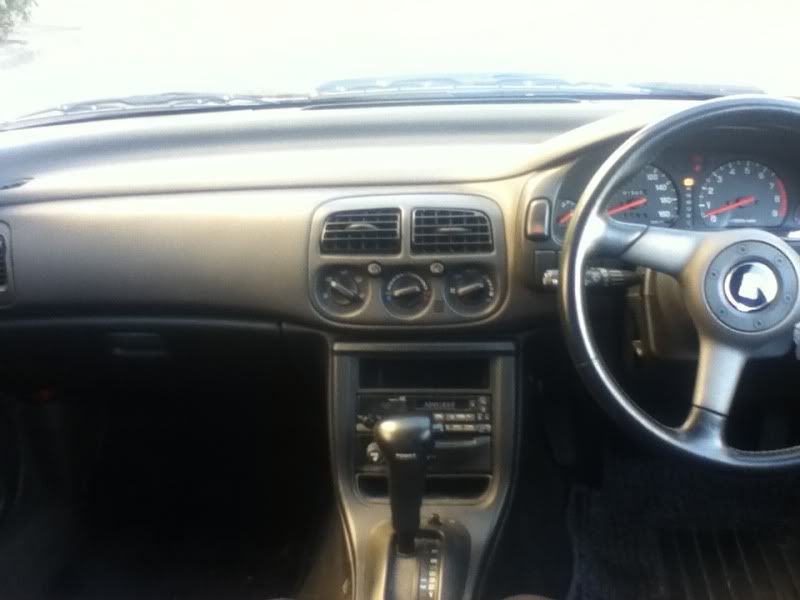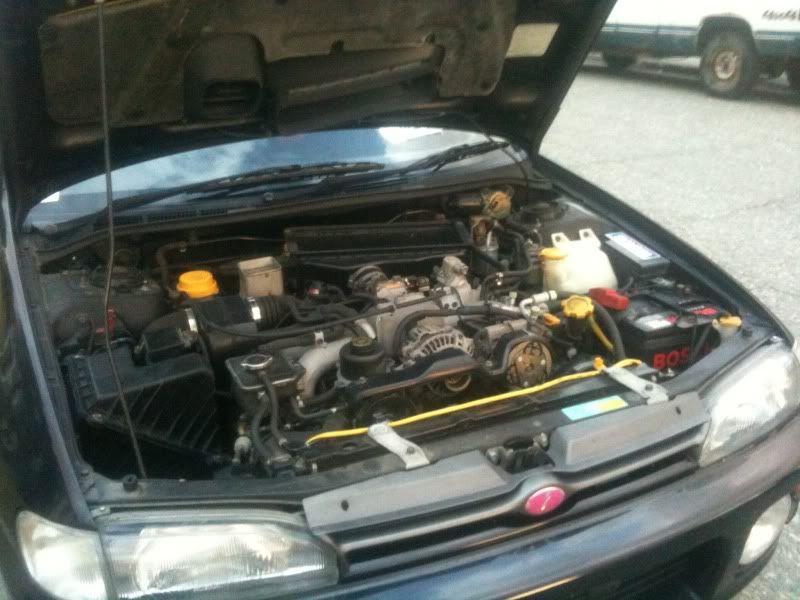 Flew down to Vancouver early Wednesday morning, did paper work at CBSA (Canada Customs) for about 40 minutes, got my temp insurance to drive her home, then finally got to go down to the WWL yard and pick her up. From there, drove her the 10 hour trip home. That all doesn't sound like much, but I started my day at 6am, and finished it around 3am the next day.
Unfortunately it did fail the Out of Province inspection, but the defects are not outrageous. It failed due to lack of Day Time Running Lights (soldering iron, wire, 5 minutes, done), and a cracked taillight ($40 at a Subaru enthusiasts parts yard).
I can't say I like the automatic tranny more then a manual, but it is very responsive, and I love the fact that launches like a bat out of hell compared to my SR20 swapped 240 with a blown mani->turbo gasket.
Plans for the coming year are: basic sound system, Turbo-back exhaust, and probably new summer tires.