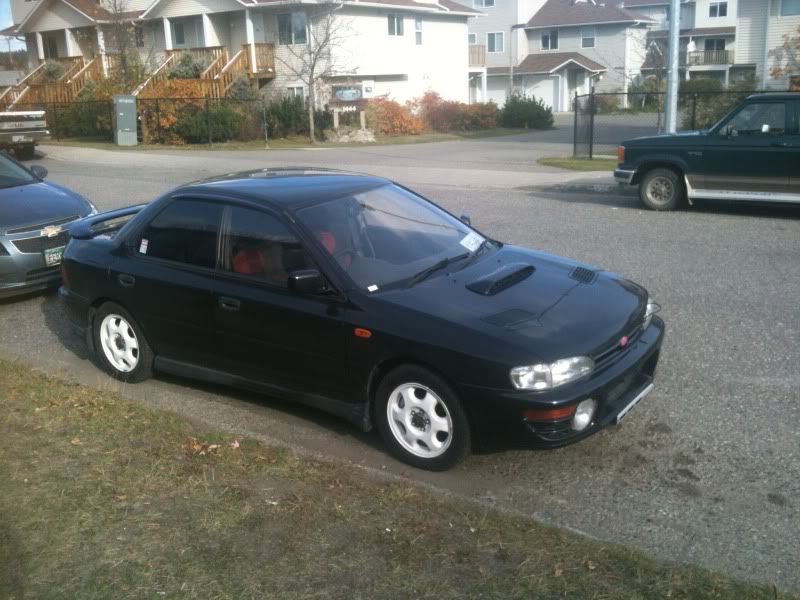 Can't wait to get the Regamasters back on though.
I don't store it. I used to own a 240SX with a SR20DET swap that was rust free. It was my baby and I stored it during the winter. Not being able to drive during the winter drove me nuts (having to rely on others for grocery runs, going home to see my parents meant train or bus for 8+ hours instead of a 4 hour drive, and going on dates in the winter was embarrassing for me as being able to pick her up is a big deal, heh). That is why I sold the 240 and bought the WRX. Driving the WRX in the winter is an amazing thing. There has been maybe 1 or 2 times where I have lost traction without me trying to create the lost traction. Both times lasted for a split second, then the AWD kicks in and then I'm back to gripping the road. While everyone else is spinning out at intersections, I can still drive as I usually do and that's with stud-less winter tires.
It's my every day car and a true DD, but I also treat it really well. I keep it clean throughout the winter and make sure to get under it every chance I get to make sure there is no 'city winter solution' (salt, rocks, dirt, etc) latching onto the undercarriage. I know winters are hard on it and I want to get as many kms as I can out of her, so I do my best to protect her from rust.
The plan for the summer is to get Robb's 440 tune and then just rock that until I get the money for the 550 tune and a TD05 16G, as I only have a TD04 due to it being an auto