Hey guys,
Since I'm posting a bit on this forum these days I thought I should start a thread to tell you a bit about my car. I've already got a thread going on another forum, mx5cartalk.com, so I'll copy and paste some stuff from there to get you up to date. First, though, I'll give you a bit of background on how I got to this car in case anyone is interested. Then I'll probably have a bit of a fanboy rant. Most of you will just skip to the pretty pictures. That's okay.
So, I'm 19 now and I've grown up around small British cars, mainly MG's. I learned to drive in my dad's '59 MGA, which I absolutely adore: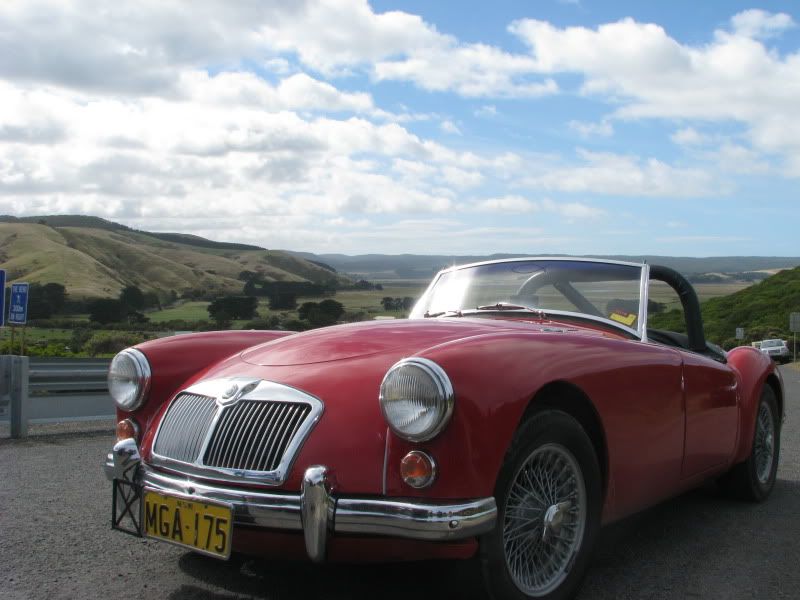 Then once I got my P's I was rocking this for a fair while:
Like most teenagers who are into cars I thought casually about what I would end up buying for my first car. I was probably about 16 when the MX5 first hit me as an idea. The more I read up on these little Japanese sports cars, the more sense it made: the classic roadster style like the MGA but designed and built by the Japanese. As a first car, when you need something that is really reliable, it just made so much sense. And I would encourage anyone who has any interest in driving to try an MX5 if you ever get the chance. Seriously, they are great cars.
As I got more interested in MX5's, I also got involved in the (massive!) online MX5 community. I started following forums, then joining forums, and then posting and becoming a part of the community even though I didn't even own one yet. MX5CarTalk.com started regular Newcastle meets (partly my idea :P ) and the MGB (and occasionally the MGA) became a regular sight in groups of MX5's.
Anyway, I spent a lot of time working for crappy wages and saving hard until eventually a great deal came up on an NA6 that needed a bit of work. It came up for sale on a Thursday, I called the guy on Thursday afternoon and we ended up driving from Newcastle to Canberra on Saturday and driving it back. It had been a long, long time coming but I finally owned an MX-5. I was dead tired but absolutely stoked at the same time. And so I'll pick up with my first post from my car's thread on MX5CarTalk:
Originally posted by PaulF
To be continued...