Hi guys/girls, I thought I would just make a thread about my small motor vehicle. :P
My car is a 1989 998cc Classic Mini City.
At the moment it is pretty much stock with just a few small mods, however most of the work I have done is mainly just to trying to keep it alive haha
Now with the bit people actually like... PICTURES!
Let me catch you up with what I have done in the last year...
This is what it was like when I first got it: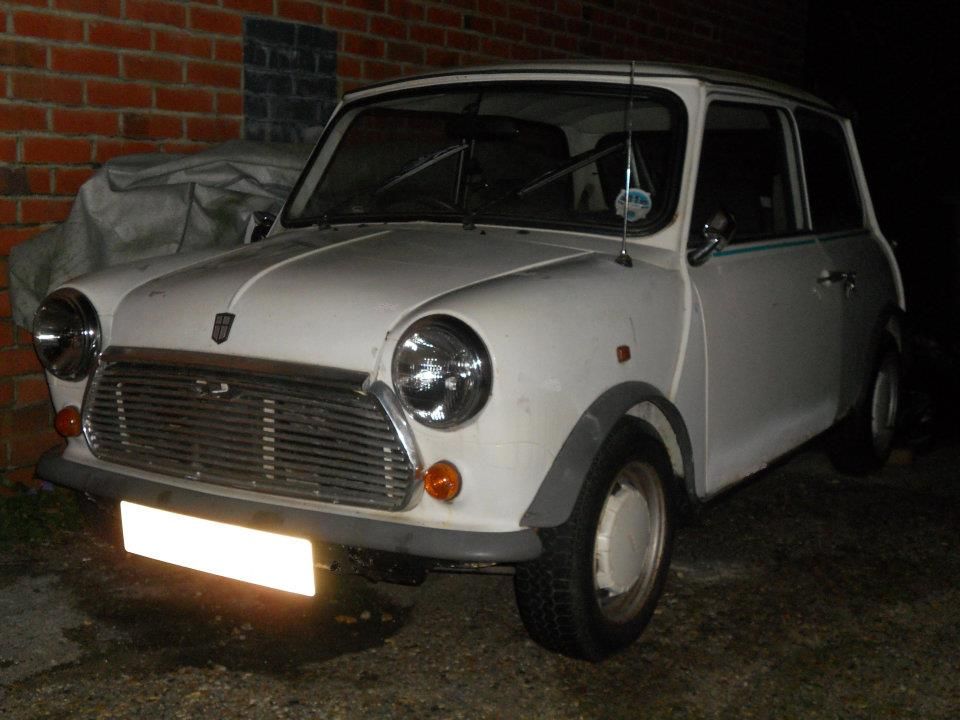 First I cleaned up the car and attempted to restore the paint using some help from a pressure washer to remove all of the built up dirt and grime.
At a Mini show at Castle Combe race track I picked up some genuine Rover Minilite alloys to put on the car as the original steels were getting a little tatty.
Another advantage of the new wheels was that they came with a much better set of tyres. A pair of Falken's at the front and some Yokohoma's at the rear.
The wheels used to be a set of spare race wheels so they weren't in perfect condition, but for the price I couldn't complain.
The height of the front is pretty good. I'd say shoe test is a good fail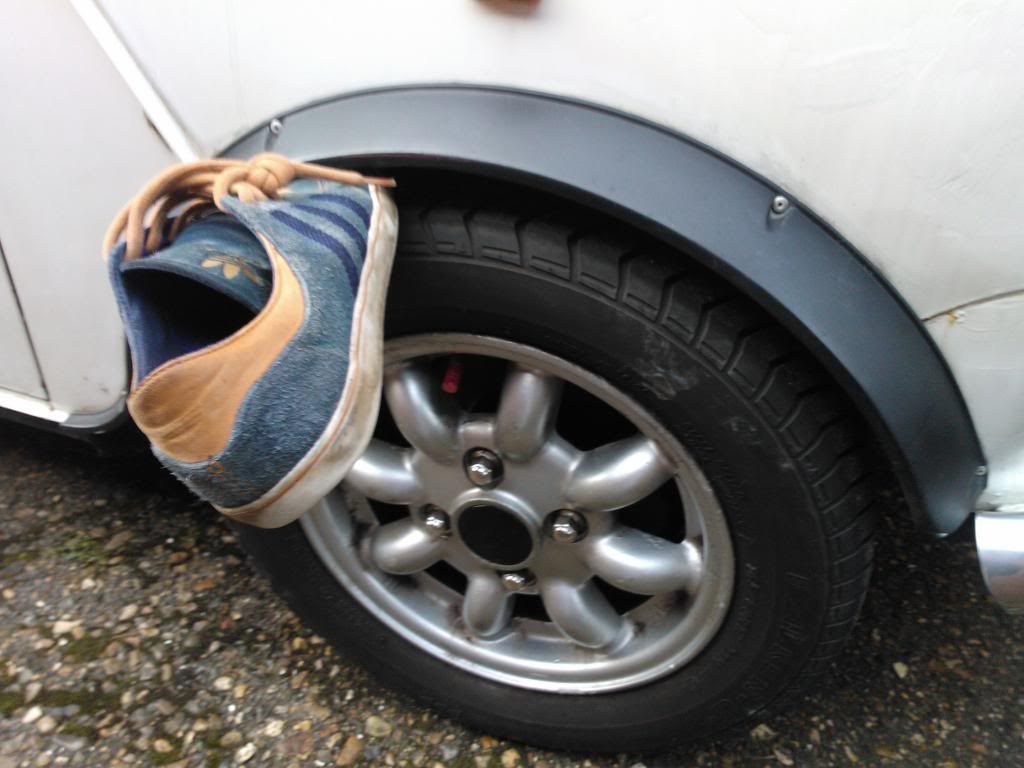 The height of the rear though is definitely a fail haha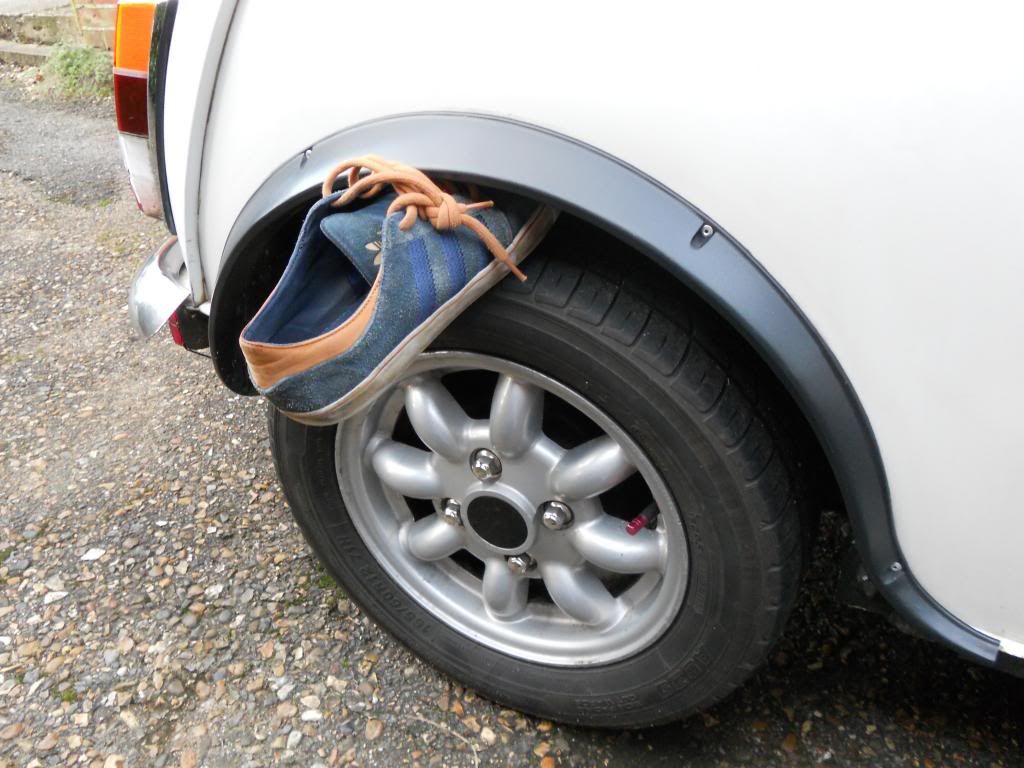 Now just some pictures of the car: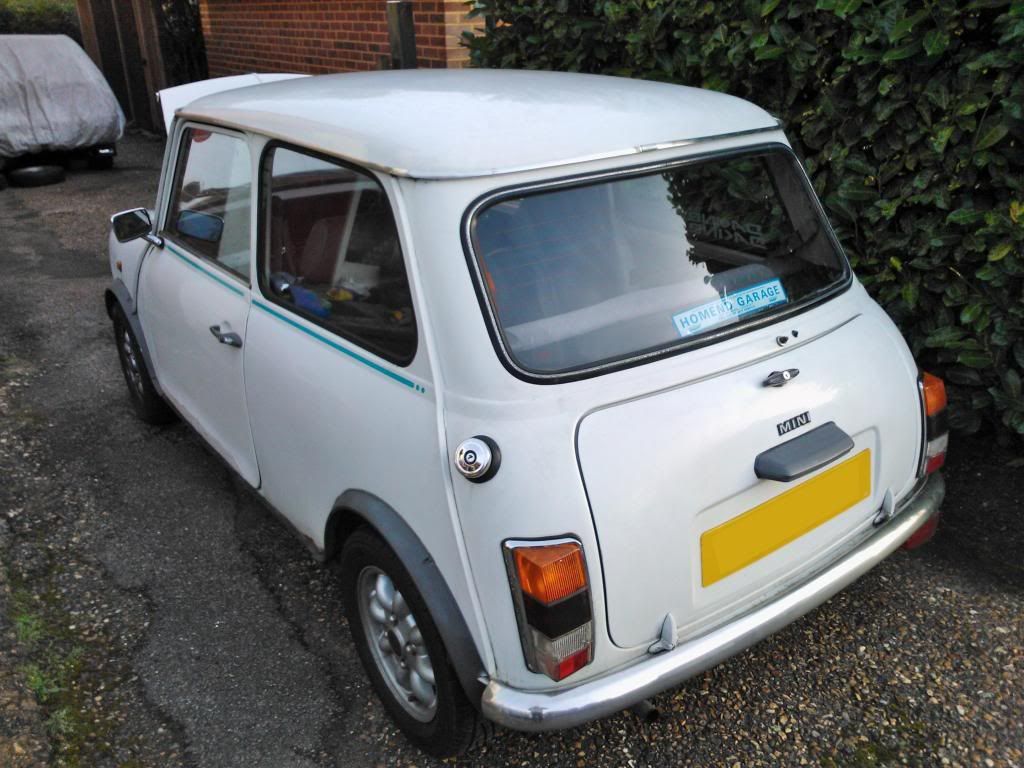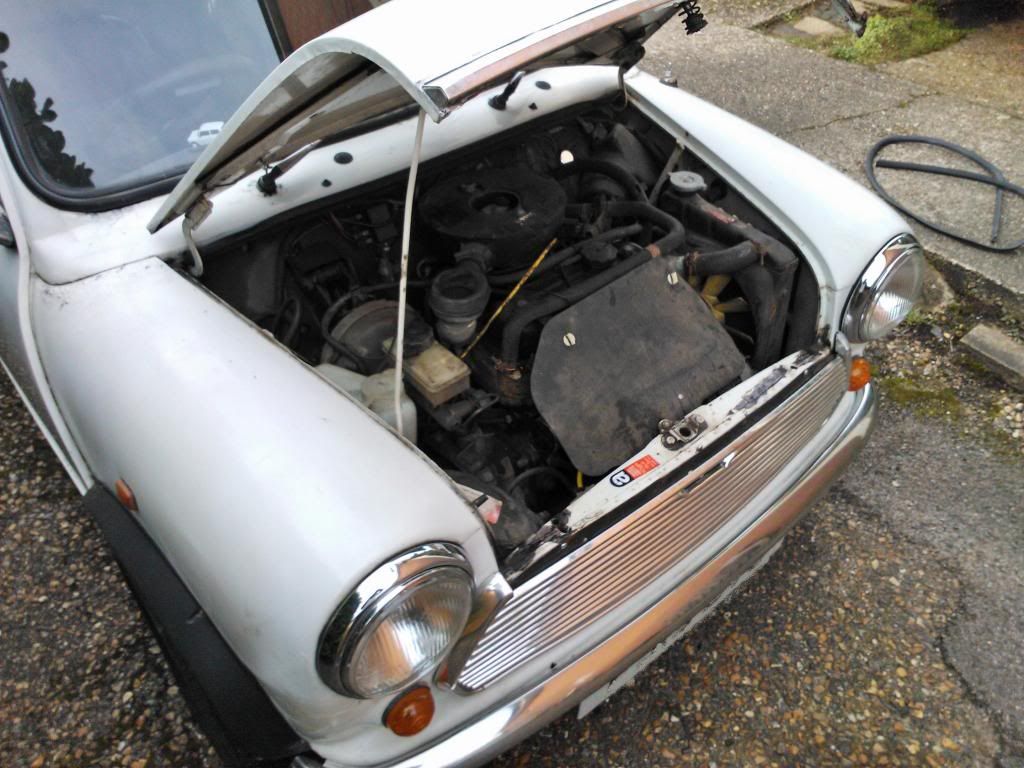 (Sorry for all the blurred number plates, there has been an increase in Mini thefts in England recently so every little helps to protect the where abouts of mine.)