Hey guys,
I realised I haven't posted pics of my other cars I have. I also have a nissan maxima but its old an boring so i'm not going to bother with it.
So I was out at the workshop today and as it was a really nice day i thought why not start up my old civic and take her for a quick drive. She's not registered so I can't go onto the road but cos its on a farm I have a few acres to go for a spin.
She's a 1977 Honda Civic with the Hondamatic 2 speed auto. Very slow but very scary, i've driven a lot of cars in my time and i have never felt more scared than in that car going 110km/h. I have a feeling Honda never designed them to go fast
I bought her off a used car lot but I am the 2nd owner. originally owned by a mechanic's wife, after he passed away she sold it as there was no one she trusted in working on it. When i got her she had a HUGE oil leak from the rocker cover and the timing case. Plus she needed some good meguires love
Fixed her up and let the rego run out, I got her from NSW and as I live and rego my cars in Vic i didn't feel she'd pass another roady again, plus i don't feel that safe in her. So now she lives in the garage and i drive her around the farm every now and again. After sitting for about 4 weeks, i started her and she started first time
honda engineering for you there.
So my 2nd Civic is registered and I drive it around when i want to save money on fuel or i'm working on the cars and need to go get parts, it takes too long to walk places especially when the workshop is about 15km out of town
She is a 1991 Honda Civic EG4 Gli, 4 speed auto, dual carbi with about 55,000km on the clock and stock as a rock. This was also owned by an old lady who then sold it to the local honda dealer who used it for his kids. I bought it off them. Its had a harder life when it comes to the body. There is a few scratches and dents, but the paint colour is really nice blue still. so thats a plus. As with the other civic it had a few problems, main thing was it needed a good service and the tow bar had to go.. Why put a tow bar on a tiny car i'll never know, it was also a home made job so for rwc it had to go.
Its a brilliant little car, but its slow as it is dual carbi and auto, but for an a-b car its brilliant
So without further a do, here is some pics
1977 Civic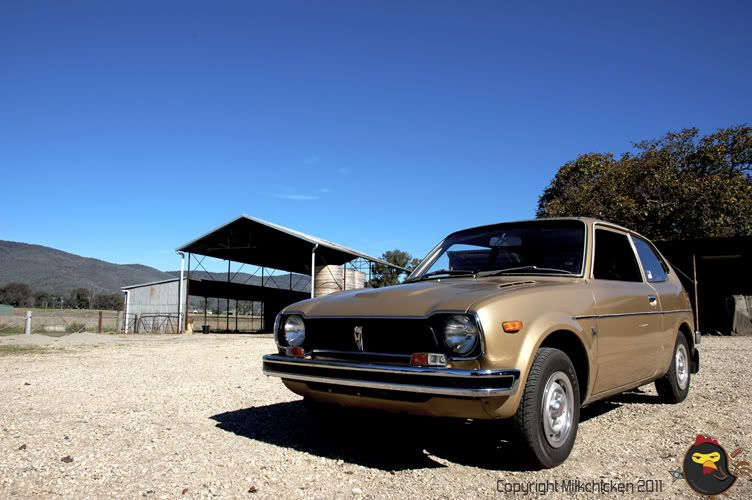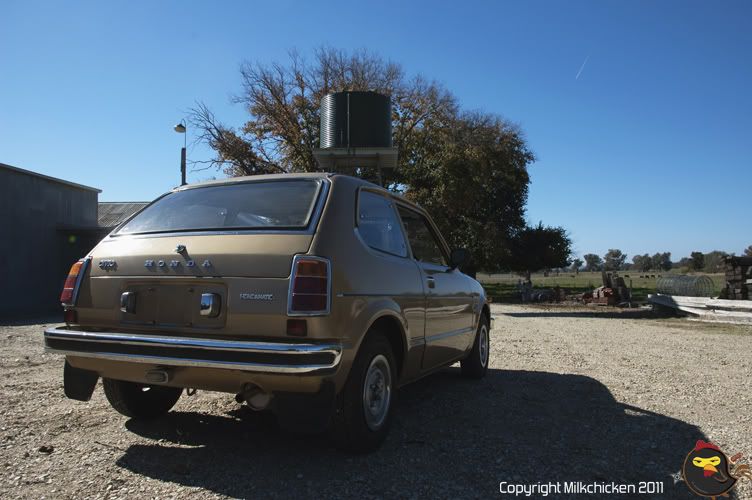 1991 Civic EG4 Gli