well like i said when i joined the other day i was fed up of having no car so i went on a 3hr drive to buy something new today!
as always its a JDM import.
this folks is my new EPIC ride. (crappy phone pic on the drive home)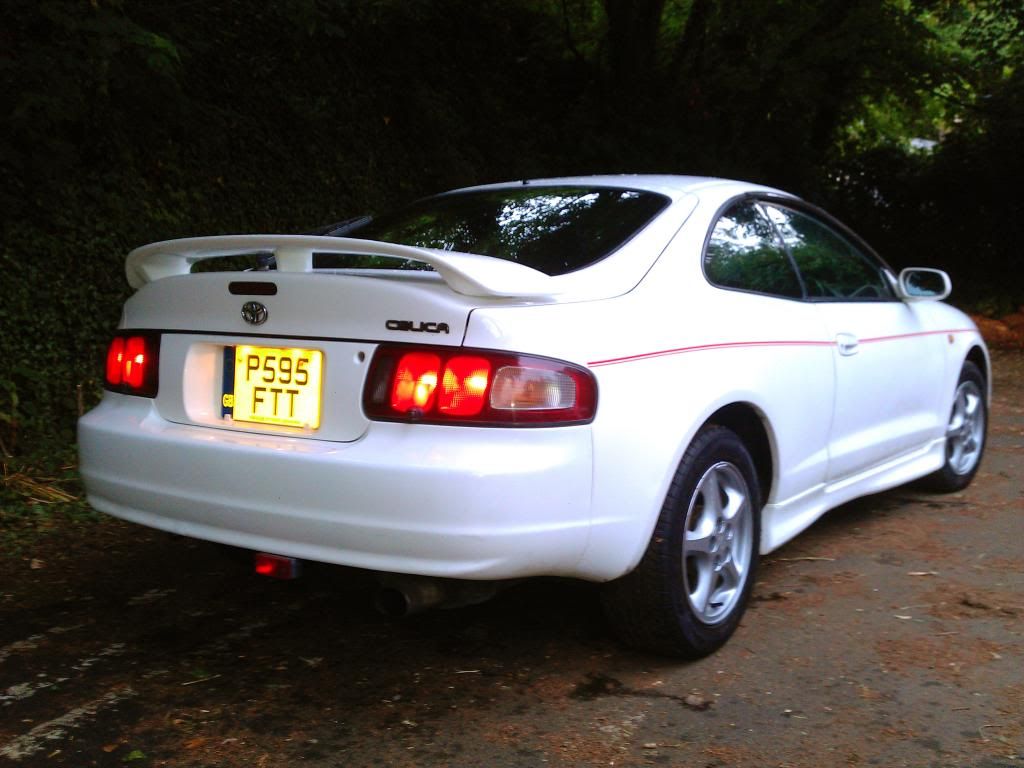 shes a 1997 JDM celica ST202 - SS-iii limited edition. (180 bhp) (133.1 kW) , has the super strut suspension from the GT4 and full TRD factory brace kit including rear leather brace cover.
has the original boot liner (very rare) , micro wind deflectors , celica sill plates , air con , leather door cards and arm rest , nicer seats , twin air bags , has had uprated bushes fitted and new clutch.
has only had 1 owner and done 110,000 kms and thats nothing for this engine (revised 3sge) , got a few marks on the paint and body but its an old car so i expect that. but most important is the chassis and engine and interior are all like new no rust no stains or rips with time money and effort i will make her in to a street weapon.
more pics and updates to come.