Last break i cleaned up the stereo install and ran the Amp off high-level inputs instead of straight off the ipod so now my subs have proper volume control and radio and cd's play through subs as well.
Installed JL Audio 6.5 speakers in adaptors all round and put some sound-deadening along the rear firewall and a little behind the rear speakers.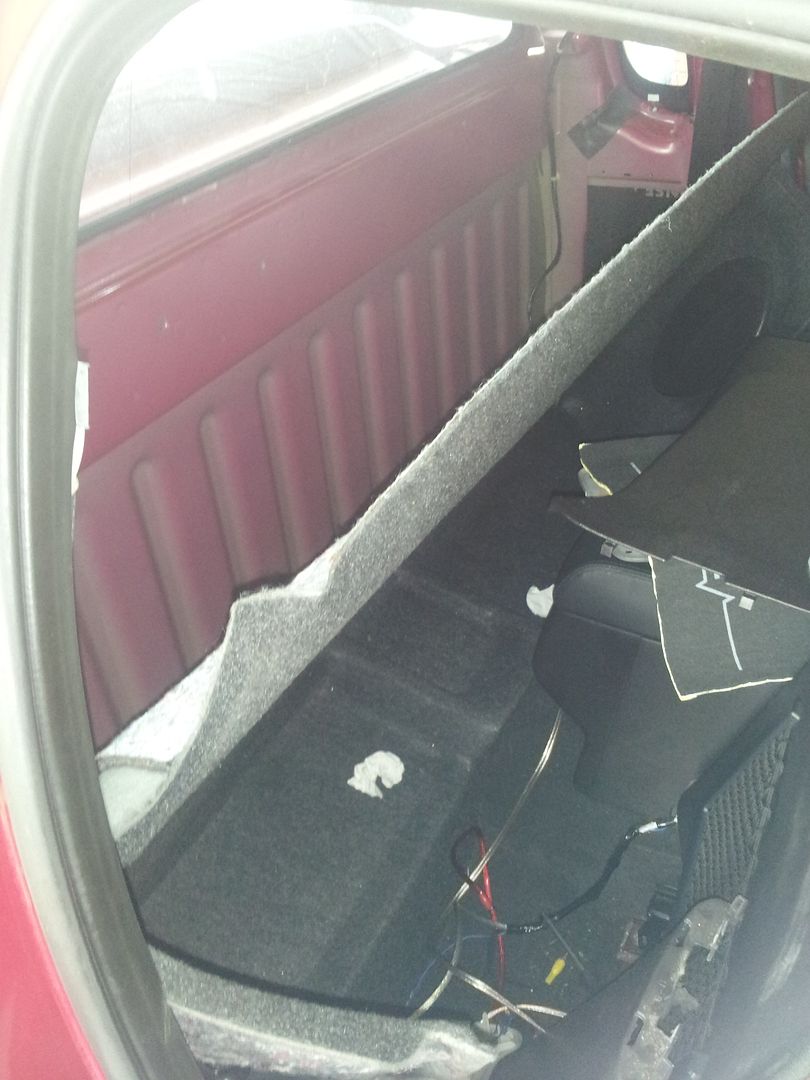 Pulled apart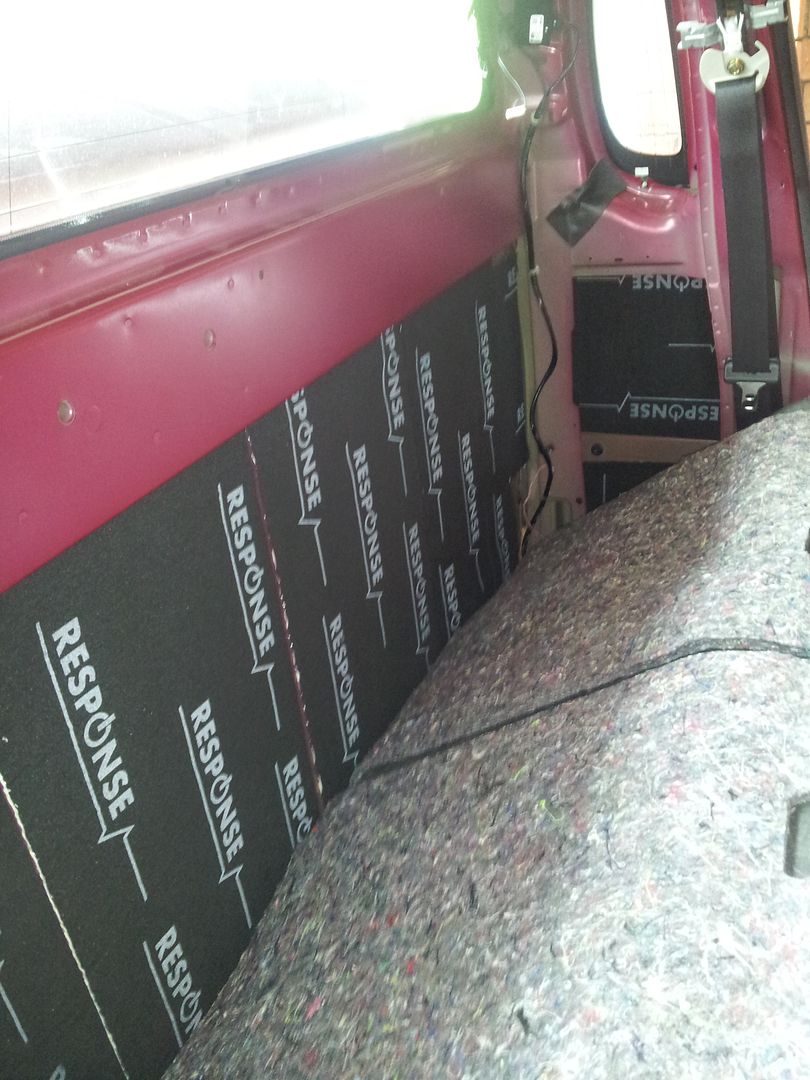 Sound deadening in and wiring modded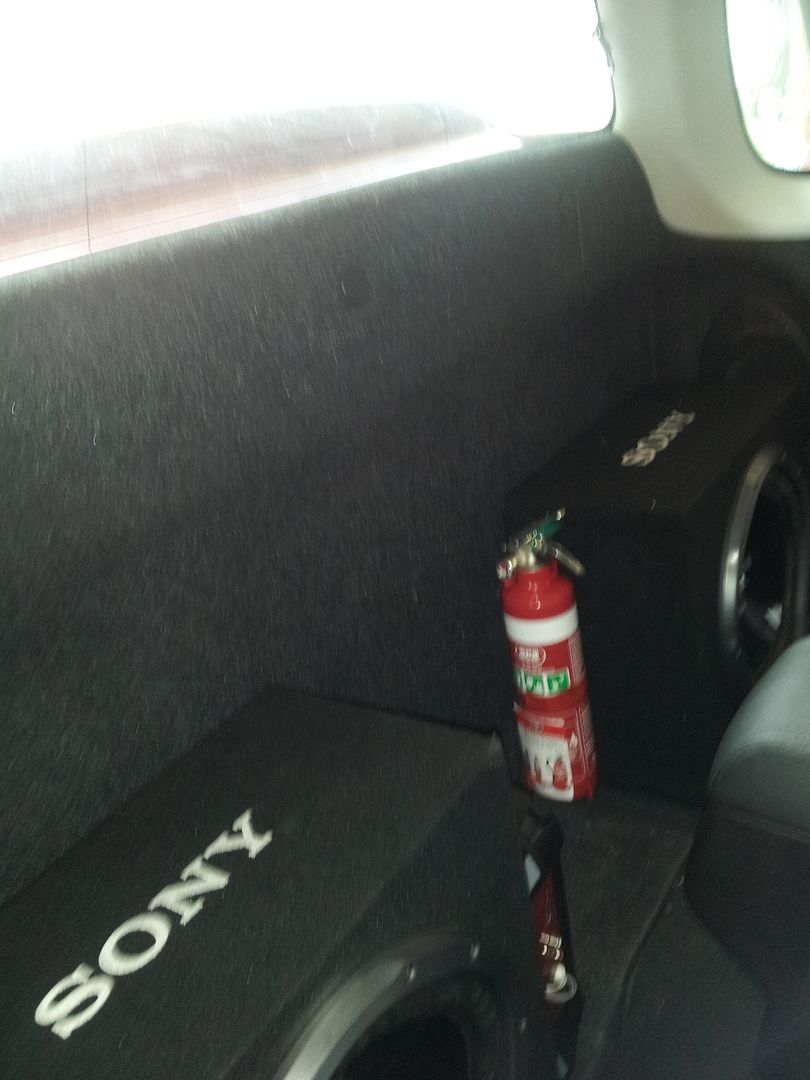 Finished product in the rear. Fire extinguisher is a safety thing. Not only for my car but anyone elses. Last car i had an extinguisher in i ended up using it on a friends car at the drags before a major under-bonnet fire took hold.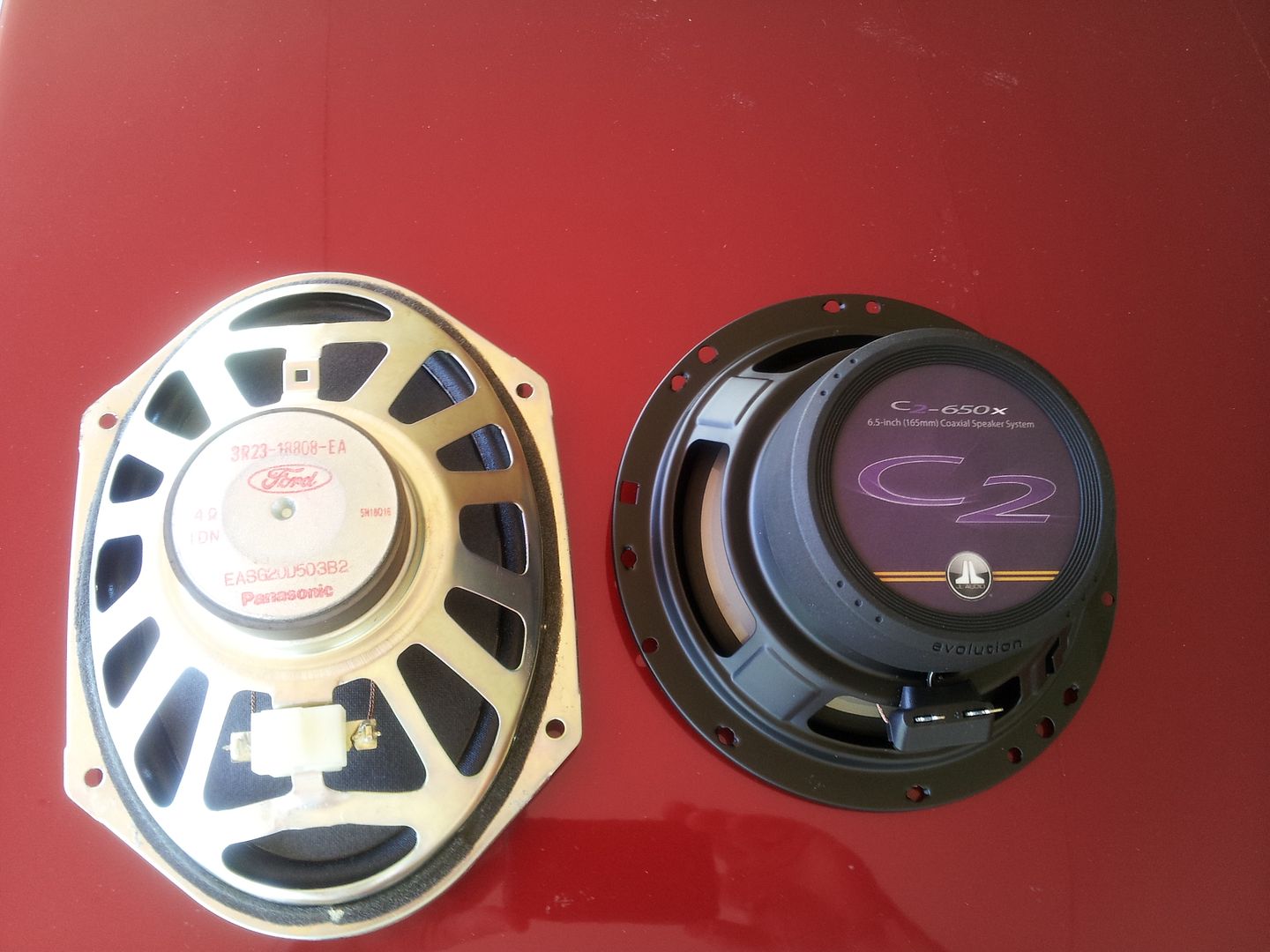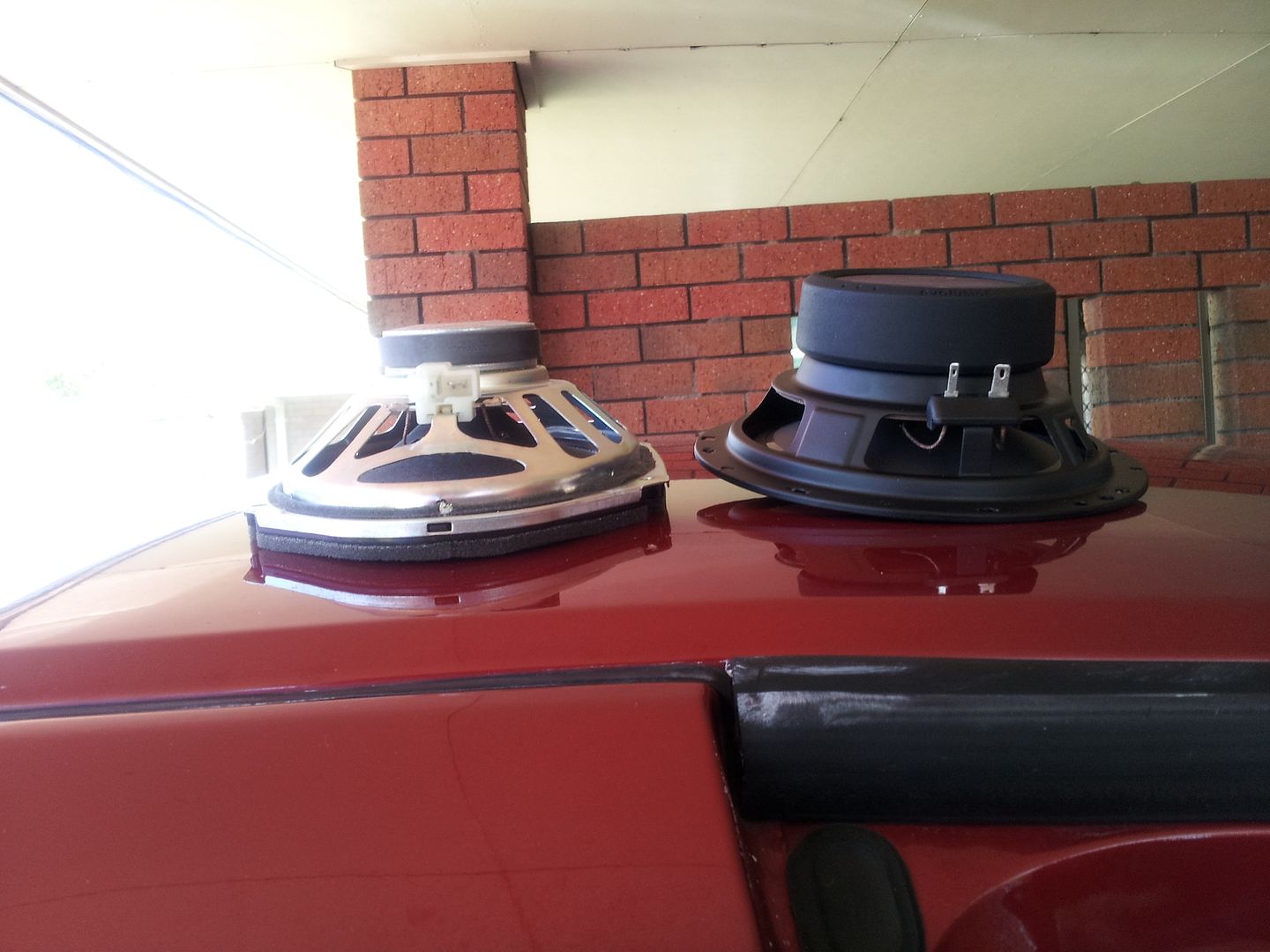 Stock compared to new. Factory were 5x7 so adaptors were needed.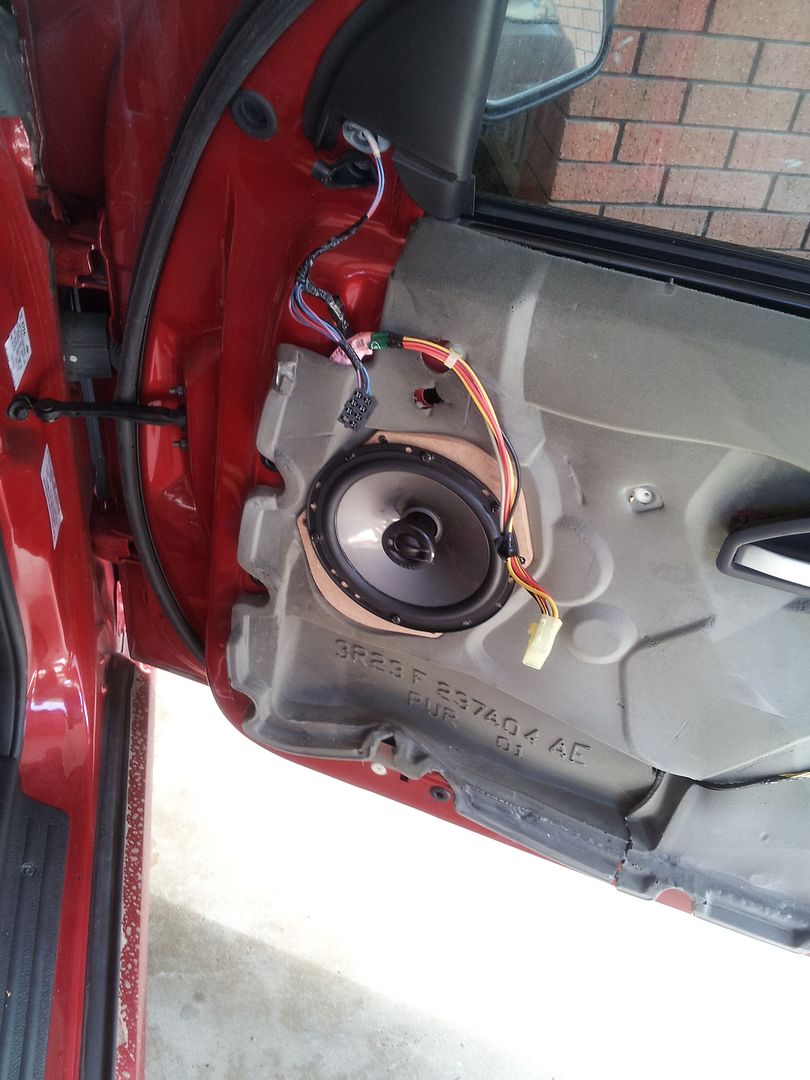 New speakers in doors. Sound awesome compared to the factory garbage. Was going to get Alpine TypeS but when i heard these straight after my mind was made up.
So now the setup is.
2x 12inch Sony Subs in square boxes
4x 6.5 JL Audio C2-650x speakers
1x Pioneer 2 channel 200wrms amp
Ipod video on factory screen kit from ASL