Since people liked my write up on the extractor install, I thought that I would post up my write up on the pedal box changeover from FordMods:
Originally posted by bry40l
Nope, used the original and the best.
Here's how I did it:
First disconnect the negative terminal of the battery. Then, remove the centre console: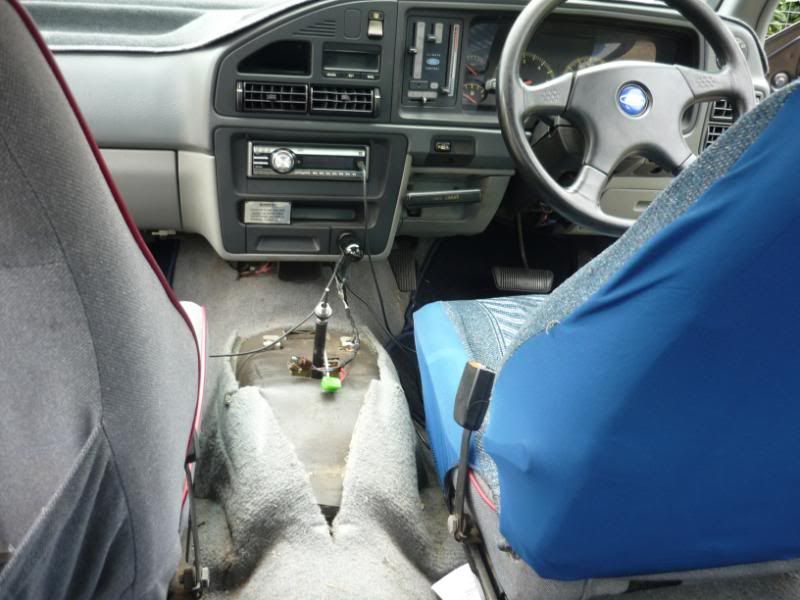 Then remove the shroud from the steering column, undo the 2 nuts securing the steering column to the dash. Lower it to the floor.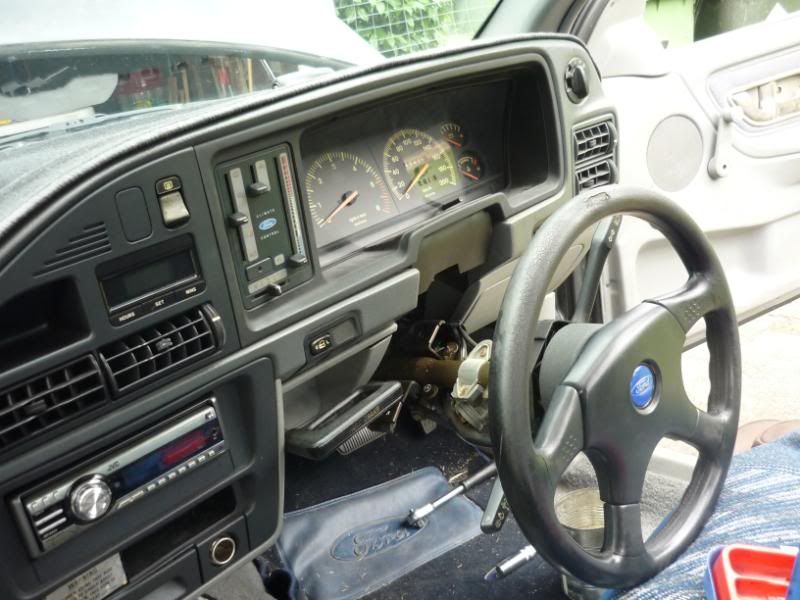 Remove the 2 screws from the top of the radio surround and remove the surround:
Remove the handbrake trim panel and undo the nuts securing the handbrake bracket to the car and firewall. Lower handbrake to the floor:
Remove the sill panels and kick panels from the left and right hand sides:
Undo the screw securing the bonnet release cable to the dash. Withdraw rearwards and lower to the floor: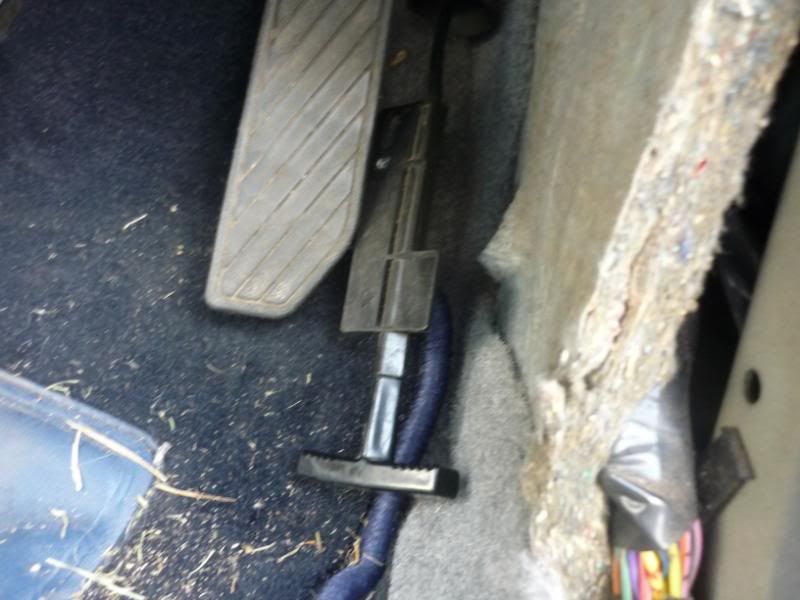 Undo the screws on the glovebox hinges. Remove glovebox from the car.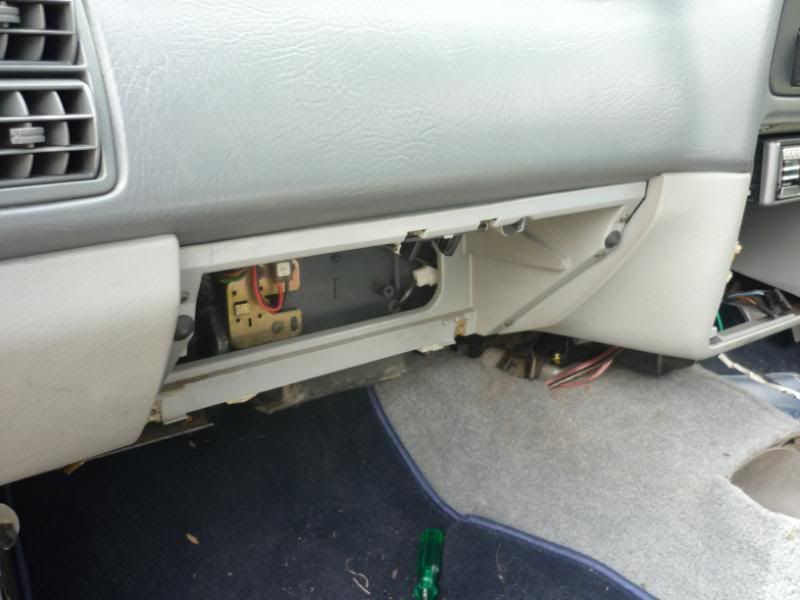 Working through the glovebox hole, disconnect the heater selector cable: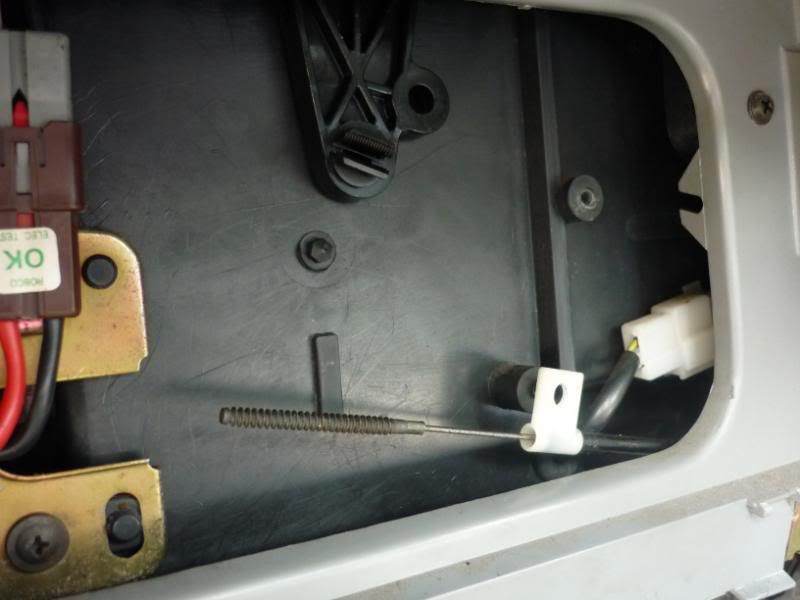 Undo the 2 allen screws from the dashboard extension panel and remove from the car: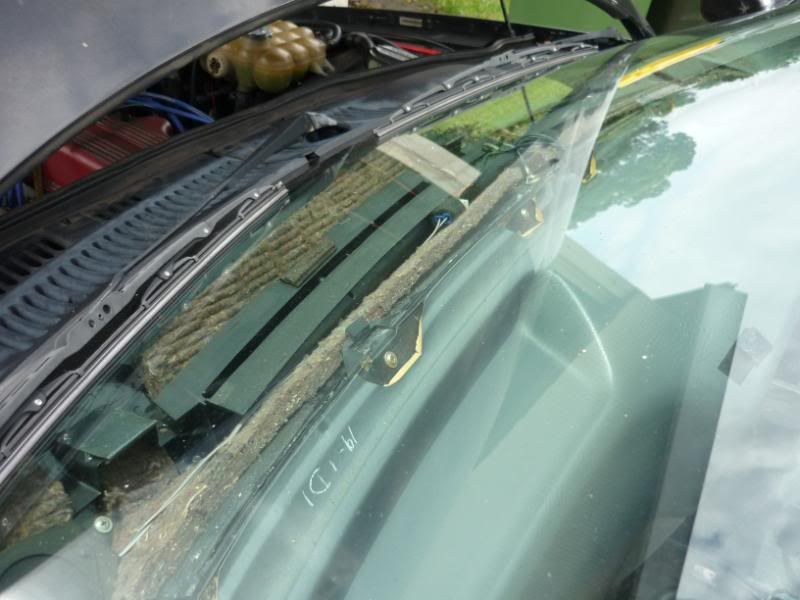 Well, so it turns out my car was optioned with premium sound:
Disconnect the wiring for the tweeters (if fitted) and the dashboard earth wire. Undo the lower dash bolts and then get an assistant to help you with the next bit. Undo the top dash screws. Then, you should be able to pull the dash forward enough to suitably mark all of the wiring plugs and
then disconnect them. You should then be able to swing the dash across and rest it on the driver's seat.
Undo the 5 nuts securing the pedal box to the firewall and brake booster. Remove the split pin from the brake pedal and slip the brake booster pushrod off the brake pedal. Then remove the 3 nuts holding the top of the pedal box to the firewall:
Then you should be able to take the blasted thing out.
Look mum, no brakes!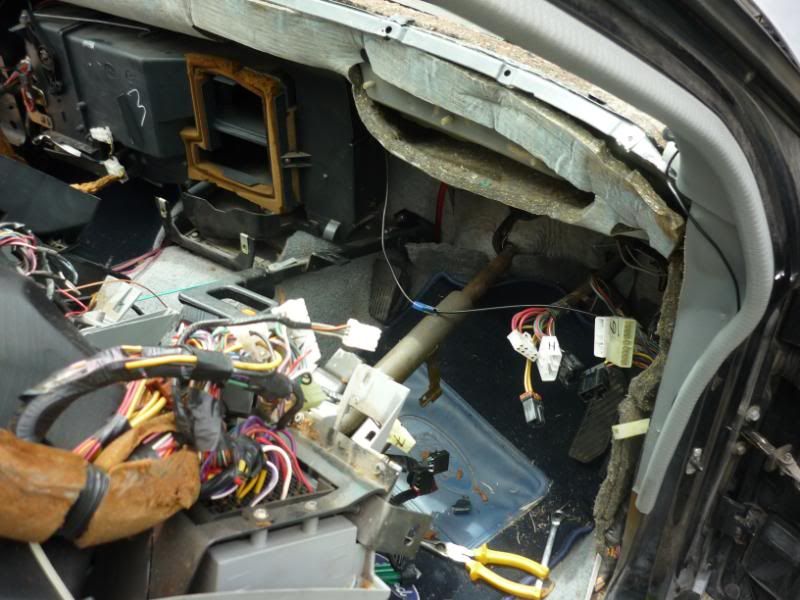 Here are the auto and manual pedal boxes side by side: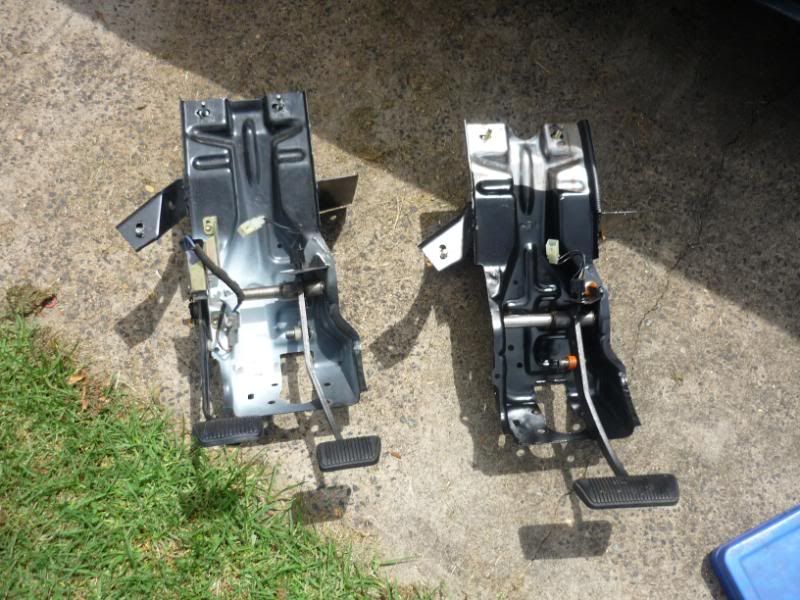 Refitting is a reverse of the removal. Or so they say. I had to "Get Custom" with a hammer to bend the top flange forward so it would fit. And there you are. Three pedals: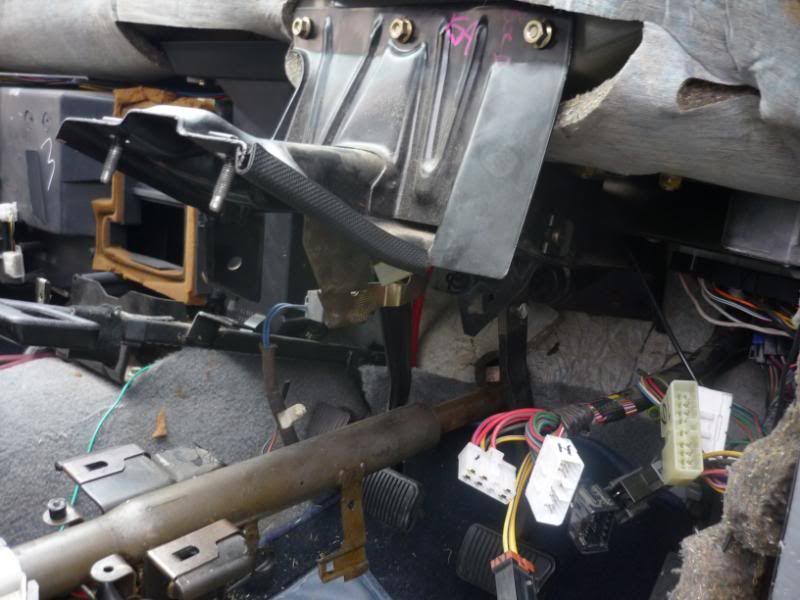 I hope it goes back together easily.
Thanks,
Evan.
And it did go back together nicely. Still there to this day.